UTS Germany - Profile
About us
UTS was founded in 1985. Since then the company has grown continuously. Member of Unigroup Worldwide Moving.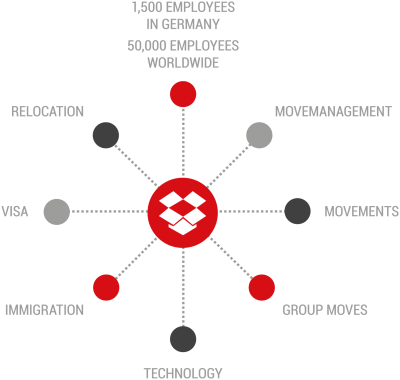 The team at the UTS headquarters in Frankfurt am Main plans, coordinates, and manages all relevant processes and is available at all times.
Find out more about UTS operations in Germany, our worldwide network and strategic partners here»
---
UTS services
What we offer you
Focus and skills
With our service solutions, we consistently focus on the expectations of our customers from industry and trade. In particular, we provide personnel departments and human resources professionals with solutions for your employees.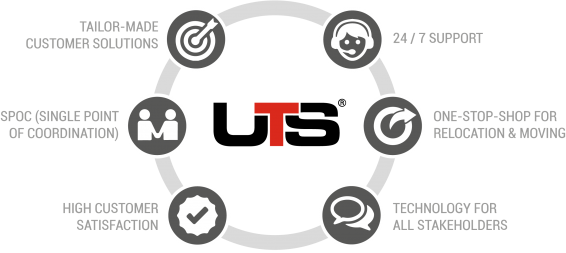 With our move and relocation services, we take care of all the processes involved in your employee relocations. As of 2019, UTS has 20 partners in Germany and a worldwide network of more than 1000 locations in more than 180 countries.
All UTS companies are owner-managed and established moving companies with appropriate certification.
You can learn more about the quality management and partnerships of UTS companies here»