MOVING TO CANADA
Untouched nature and endless expanses - Moving to Canada with UTS
Thanks to the efficient and international network of UTS, nothing stands in the way of your move to Canada! With several locations in Canada, UTS can accompany your move safely and ensure that everything runs smoothly. UTS has been your moving partner for more than 35 years. You can rely on friendly and personal advice as well as professional expertise.
Canada is the second largest country in the world in terms of area, but it also has one of the lowest population densities in the world. Due to its breathtaking nature and excellent quality of life, Canada is one of the most popular emigration countries. Above all, the country's political stability, security and excellent career prospects are the reasons why many Germans choose Canada as their new home.
What is often appreciated about Canadians is their openness and politeness. You will therefore be welcomed with open arms and can quickly feel at home in your new home.
The official languages of the country are English and French. The preferred language always depends on the region. Therefore, a good knowledge of English and/or French is necessary when moving to Canada. You will also find good offers of language courses for immigrants locally.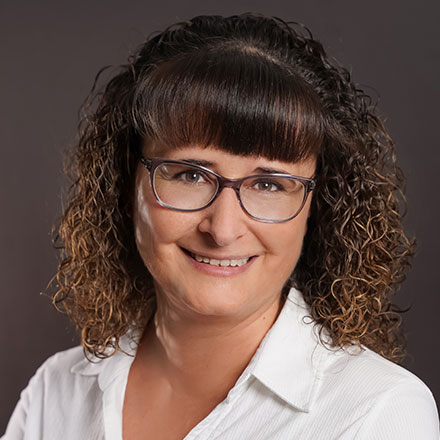 Your contact person
Mrs. Christine Andriollo
International removals
Our services
Dismantling, packing & loading
Delivery & unpacking on site
---
MOVING TO CANADA - TIMING
Transfer times to Toronto & Vancouver
Export customs clearance in Bremerhaven, DE //
Hamburg, DE 2 - 4 days
15 sea days // Toronto, Canada
40 sea days // Vancouver, Canada
Import customs clearance in Canada approx. 3-6 days
Note: The respective transfer times are given as a rough guide only and depend on shipping capacities, changes in customs regulations in the country of departure and destination, the current political situation in the country of departure and destination, the infrastructure of the country of departure and destination as well as the availability of the correct documents for customs clearance.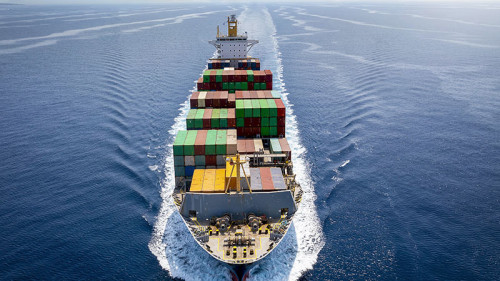 ---
MOVING TO CANADA - ENTRY REQUIREMENTS
Electronic Travel Authorisation
Entry requirements in Canada can change at any time, so you should always check with the Embassy of Canada. The Embassy of Canada for Visa and Immigration is located in Vienna, Austria.
To enter Canada, German citizens need a passport or temporary passport, which must be valid for at least the duration of the stay in Canada. However, an identity card is not required for entry.
In addition to your documents, you will need a residence visa if you are staying in Canada for longer than six months. If you do not require a visa, you will need an Electronic Travel Authorization (eTA) to enter Canada. With this eTA, you can enter and leave Canada as often as you like and have the option of a short stay of up to six months in Canada. If you take up employment, an internship or an au pair activity in Canada, you need a Work Permit for your stay in Canada.
You can find more information here on the page under "Working in North America" and also on the page of the Canadian government
Important: The eTA does not yet entitle you to enter Canada. This is decided by a border official upon arrival in Canada. He or she will check whether you are granted permission to stay. All information about the eTA and how to apply for it can be found here: Information electronic travel authorisation
Attention: Due to the COVID-19 pandemic, entry bans may be imposed. Therefore, please contact the WHO and the Canadian government for information on entry requirements. Only persons with Canadian citizenship and persons with a permanent residence permit are exempt. You are also not affected by the entry ban if you take up gainful employment or start studying in Canada. Whether you are allowed to enter Canada is already checked at boarding.
---
MOVING WITH ANIMALS
Pet relocation to Canada
You don't want to move to Canada without your pet? UTS also takes care of dogs, cats & co. No matter if transport or administrative tasks: We take care of everything that is involved in a move with animals.
To ensure that you are well informed when moving your pet, we have compiled a variety of information on this topic for you. Under Moving with Animals you can find information on moving preparations, air travel and other topics.
What are the regulations in Canada for entering the country with pets?
If your dog or cat is older than 3 months, it needs a rabies vaccination and the corresponding certificate from your veterinarian. Please note: The certificate is required in English or French.
Further certificate with individual details of the animal: weight, colour, breed and information about the rabies vaccination (duration of effect, serial number).
Your animal should have a microchip
---
MOVING TO CANADA - IMPORT REGULATIONS
Import regulations to Canada
Frequently asked questions
In order to make your move to Canada as pleasant and smooth as possible, you should be well informed about the import regulations to Canada and also stick to them. Security measures at Canadian airports have been tightened considerably in recent years. Therefore, you should expect more elaborate checks for security against terrorism when entering the country. We have already summarised some important information for entering Canada for you. You can find more information on the official website of the Canadian customs.
The import regulations in Canada are relatively similar to the import regulations in the USA.
We also recommend that you take a look at the Canada Country Guide. Here you will find further important information on the import and export of removal goods to and from Canada.
Food
As a general rule, our UTS removal experts recommend not transporting food during your move. Importing food involves additional costs and a lot of time. However, the import of dry foodstuffs such as rice, pasta, sweets or spices is possible without any problems. Animal products such as milk or cheese and meat may not be imported. If you would like to bring certain foodstuffs into Canada, please contact the Canadian customs authorities directly.
Medicines, pharmaceuticals and alcohol
In principle, the importation of medicines on which you depend is permitted if they are intended for a period of 90 days. The Canadian health system only allows doctors and druggists to prescribe medicines for 90 days, so this also applies to you as an immigrant.
The import and export of cannabis and other narcotics is generally prohibited.
In addition, you should observe the minimum age limit of 19 years for the import of alcoholic beverages. Below is a brief summary of some of the limits for importing alcoholic beverages and tobacco.
Wine: 1.5 litres
Spirits: 1.1 litres
Beer: up to 8.5 litres
Cigarettes: 200 pieces
Cigars: 50 pieces
Means of payment
Cash, valuables or securities may be imported up to a value of 10,000 CAD (approx. 6,800 €). If the value of your goods exceeds this, they must be declared and approved by Canadian customs.
---
MOVING TO CANADA - HEALTH SYSTEM
Health insurance
The Canadian health care system, Medicare, is funded by the federal government and the provinces, which is why benefits can vary from province to province. Only the two provinces of Alberta and British Columbia pay health insurance contributions. The other provinces finance the system through taxes. Canadian citizens and persons with permanent residence status are eligible for Medicare. It is also advisable to take out additional private health insurance, as not all treatments and costs can be covered by Medicare. Medicare covers, for example, X-rays, eye examinations, many vaccinations, psychiatric treatment and general examinations and tests. It does not cover the cost of medicines, dental care or the cost of glasses and contact lenses.
For more important tips and information about the health care system in Canada, visit the Health Canada section of the Canadian government's website.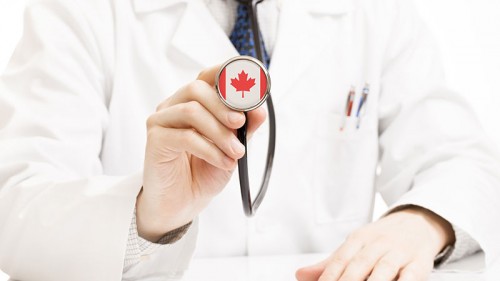 ---
MOVING BY CAR
Importing your own car into Canada
The import regulations for a passenger car may vary from province to province. The "Ministry of transportation" of the respective province provides the necessary information. In general, however, vehicles may only be imported if they are considered roadworthy according to Canadian standards. In Canada, insurance is also compulsory for every vehicle.
Note on the driver's licence
You can drive a car in Canada for a while with your German driver's licence. However, it is advisable to carry an international driver's licence in addition to your German licence. We recommend that you apply for a Canadian driver's licence early. As a rule, the deadline for applying is 90 days. This may vary depending on the region.
---
MOVING TO CANADA - FAQ
Frequently asked questions
Below you will find the most frequently asked questions about moving to Canada. If you need any further information, you can always consult your personal UTS relocation expert.
---
MOVING TO CANADA - THINGS TO KNOW
Culture in Canada
The culture of Canada has its own moving history. The country's inhabitants are very proud of their country and culture, which is characterised by a good education and health care system. The young nation also stands for multiculturalism as well as political and social reality. Not only the influences of the nations of France and Great Britain have made the state of Canada what it is today. The influences of the First Nations, the Inuit and the numerous immigrants from a wide variety of countries also influence Canada's culture. In total, more than 200 different ethnic groups live in Canada and more than 100 languages are spoken.
Attention: Canadian inhabitants see their cultural identity in danger if they are compared to an American. They criticise above all the death penalty in some states, social injustice and the poor health care system in the USA.
---
Holidays
There are numerous traditions and holidays in Canada. A distinction is made between national and regional holidays. In addition, ethnic minorities are free to celebrate their own religious holidays and traditions. An important bank holidays is Canada Day on 1 July each year. Other interesting and exciting celebrations include the traditional Chinese New Year between January and March in Vancouver and the Winter Carnival in Quebec.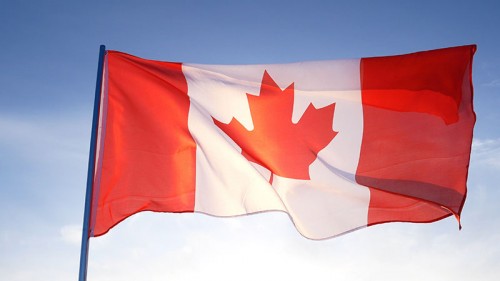 ---
Culinary specialities
Canada also offers a wide range of culinary delights for everyone. As a true Canadian, a big stack of pancakes with the popular maple syrup is already recommended at breakfast. You should also try the Canadian national dish poutine. Classically, it consists of French fries, gravy and cheese. If you love fresh fruit and vegetables, you should visit the popular weekly markets and large market halls. These are very popular with Canadians.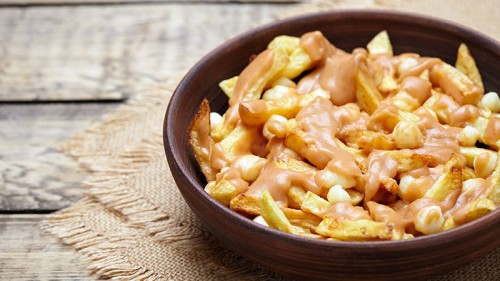 ---
Lifestyle
Canadians are valued not only for their politeness and friendliness, but also for their positive attitude to life and their camaraderie with each other. In contrast to German culture, leisure time and personal pleasure are in the foreground. Therefore, the inhabitants spend their money a lot and gladly on entertainment and their own needs.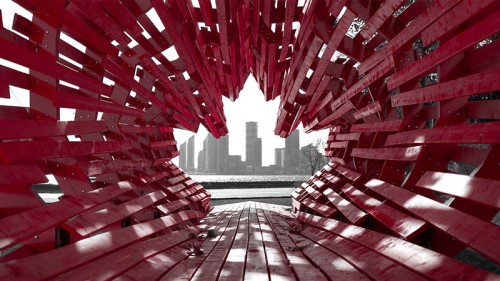 ---
Working in North America
Only with a "Work Permit
If you are an immigrant looking for a job in Canada, you should start your search in Germany. In order to obtain a temporary work permit in Canada, you must submit a concrete job offer to Human Resources Development Canada. In addition, a positive LMIA (Labour Market Impact Assessment) is often required, which confirms that the employer had to release a position to be filled for foreigners because a filling by domestic workers was unsuccessful.
The application for a "Work Permit" should be made before entering the country, as there can be a processing time of several weeks and months. This can be done online on the Government of Canada site or through the Visa Application Centre (VAC). You can apply for a work permit here.
Important to know: The validity of the work permit depends on the job offer and the validity date of the passport as well as the validity period of the LMIA.
If you want to stay in Canada longer, you will need "Permanent Residence Status". Whether you can obtain such status is determined by a points system. For this purpose, your skills and qualifications, such as professional experience, level of education, adaptability and age, are queried. Particularly sought-after fields in Canada are construction, mechanical engineering and medical and environmental technology. However, if you are a trained doctor or scientist, you have just as good a chance of getting a popular job.
Caution: Check early on whether your university degree is recognised in Canada and what documents are required.
A good level of English is a must for living and working in Canada. If you also have a good level of French, your chances of getting a job are doubled. English and French are the two official languages of the country and are therefore spoken fluently by almost all Canadians. If you have difficulties with foreign languages, it is advisable to take language courses now to brush up your skills. There are now also numerous language schools in Germany that offer courses for all age groups. Contact us! We will be happy to help you find a suitable language course.
---
MOVING TO CANADA - COST OF LIVING
Rental prices in Canada
How much does a rental flat cost?
Rental prices in Canada vary by region and have been steadily increasing since 2018. Generally, rents in urban centres are quite expensive, whereas living in the countryside is much cheaper. Rental prices are particularly expensive in larger cities such as Vancouver, Toronto, Victoria or Ottawa. Cheaper alternatives are offered, for example, in Québec, Trois-Riviéres, Kingston or Ontario.
If you want to rent a flat or a house in Canada, you should be prepared for a fixed-term rental contract, which is concluded in writing. The term is usually 12 months. Contract extensions are also common.
Whether or not a security deposit is required depends on where you live in Canada. It usually consists of the first and last month's rent.
Below we have compiled an overview of the average rental prices in some well-known cities in Canada (as of 2022):
Average rental prices
in Toronto
1-room flat
in the city centre: approx. 1,650€

1-bedroom flat
outside the city centre: approx. 1.400€

3-room flat
in the city centre: approx. 2.700€

3-room flat
outside the city centre: approx. 2.250€.
Average rental prices
in Montreal
1-room flat
in the city centre: approx. 1.050€

1-room flat
outside the city centre: approx. 800€

3-room flat
in the city centre: approx. 1.900€

3-room flat
outside the city centre: ca. 1.350€
Average rental prices
in Vancouver
1-room flat
in the city centre: approx. 1.800€


1-bedroom flat
outside the city centre: approx. 1.500€

3-room flat
in the city centre: approx. 3.400€

3-room flat
outside the city centre: ca. 2.400€
Average rental prices
in Ottawa
1-room flat
in the city centre: approx. 1.300€

1-bedroom flat
outside the city centre: approx. 1.000€

3-room flat
in the city centre: ca. 2.100€

3-room flat
outside the city centre: approx. 1.700€
---
Buying property in Canada
The search for the right property
Canadians prefer to buy property rather than rent it. This is mainly due to the high rents in urban areas. The real estate market is also adapted to this, offering potential buyers a wide variety of offers.
If you are already looking for your own property in Canada from Germany, the assistance of a real estate agent can be useful. Especially in rural regions, the real estate market is somewhat smaller, making it more difficult to find a suitable property on the internet.
Alternatively, it is a good idea to rent a flat for the time being. Thanks to this temporary solution, you can look for a suitable property in peace.
We at UTS Germany support you in your search for a suitable property in Canada. For this purpose, we can offer you individually adapted relocation services. Our cooperation with local brokers simplifies the entire process and will quickly lead you to your dream property.v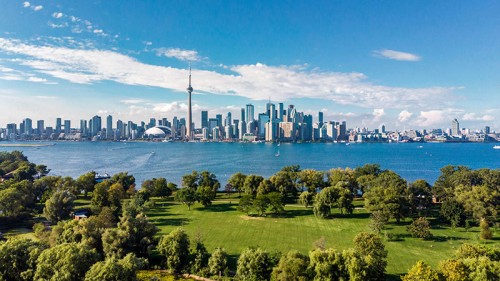 ---
Food costs in Canada
Average prices
Compared to Western and Central Europe, food prices in Canada are more expensive. Clothing, taxes and petrol are cheaper here. Since Canada is very large, the cost of living depends on the region.
1l milk - approx. 1,90€
500g bread - approx. 2,20€
1kg rice - approx. 3,00€
12 eggs - approx. 2,80€
1kg cheese - approx. 11,00€
(Status: 2022)