MOVING COSTS
What does my moving cost?
Moving and its costs are very individual and therefore cannot be determined as a lump sum. Various factors, such as the amount of goods to be moved, the services required and the distance between the two locations, influence the costs. The costs for international moving differ in many respects from moving within Germany. The personal financial situation should therefore be clarified in advance and a cost plan drawn up on the basis of this. This will make the preparations for the private move easier. In order to give you an overview of possible moving costs, we, as a professional moving company, have compiled a lot of important information on price factors for you on this page.
Ask your UTS employee for a free and non-binding removal quote. At www.book-a-move.de you can also configure your Germany move yourself and determine a price. We will be happy to advise you on all questions regarding your private move and calculate the possible costs. Please use our contact form.
---
MOVING TYPES
What types of moving are there?
As a professional moving company UTS, we distinguish between the following types.
---
IT'S THE DISTANCE THAT COUNTS
Price differences for local and long-distance moves
The cost of your move varies depending on the distance between the two locations. Accordingly, a local move (approx. 50 kilometres) is often cheaper than a long-distance move (500 kilometres or more). The further away the new home is, the higher the transport costs will be. This means that the price of the move is ultimately higher. In addition to lorries, means of transport such as planes or ships are also used for long-distance moves. This is especially the case for moves outside Europe. As a general rule, you should bear in mind that transport by plane is often more expensive than by ship. In the latter case, the required container sizes (20-foot, 40-foot) for the removal goods determine the price.
Good to know: Your moving date also has an influence on the costs incurred. Most moves are most expensive in the summer or winter. Outside of these times of year, you can expect cheaper prices. In addition, the majority of removals take place at weekends or at the beginning or end of the month, which is why the costs are often higher during these periods. To reduce costs, it is therefore a good idea to move during the week or in the middle of the month.
---
The volume of the removal determines the major part of the removal costs
The size of the goods to be moved has a significant impact on the overall price of your move. The amount of furniture, appliances and other items is smaller in smaller flats compared to the amount from large flats or houses. The more that needs to be moved, the more likely the cost will increase. To calculate the costs as accurately as possible, the total volume of the removal goods should be determined.
Tip: To calculate the amount of removal goods, it is helpful to prepare a list of removal goods. This will allow you to assess the volume more accurately and avoid the risk of higher costs if the information is inaccurate.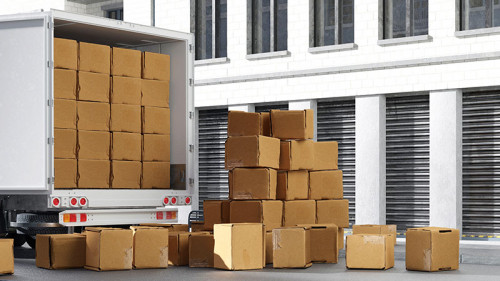 ---
OTHER MOVING COSTS
All around your belongings
Reachability of the flat or house: It all depends on how easy it is to reach your flat or house. Can the van easily drive up? Is a furniture lift necessary? A flat on the 6th floor means more work for the moving men compared to the ground floor. A narrow staircase or unavailable parking spaces, for example, also have a further influence on the costs.
Use of packing and unpacking services: The services of packing and unpacking the furniture also determine part of the costs. The material for the packaging must also be included.
Use of dismantling and assembly service: If you want to have certain pieces of furniture or even an entire kitchen set professionally dismantled or assembled, this will be reflected in the moving costs.
Special pieces of furniture: Transporting pianos, artwork or plants are examples of delicate or heavy items that can increase the cost of moving. As a moving company, we will be happy to provide you with an individual quote for this.
The purchase of new furniture: The purchase of new furniture should also be included in the cost calculation.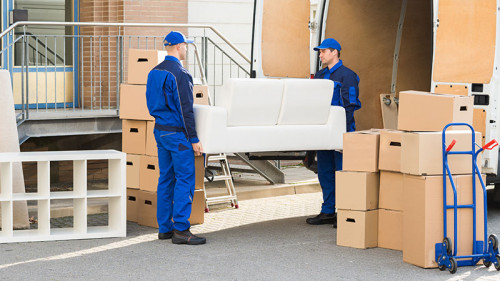 RE-REGISTRATION & REGISTRATION
Further costs for re-registration, registration & Co.
Change of residence: Within Germany, everyone is legally obliged to re-register. This is usually free of charge. Sometimes a small service fee or flat rate is charged.
Caution: Failure to re-register can quickly become expensive. The fine is about 10-30 euros after one month. After a year, the sum can be up to 1000 euros.
Re-registering your telephone and internet provider: The costs of re-registering with many providers amount to about 20-70 euros. You should simply ask your provider for a quote or change providers.
Reregistering your car: An existing car should also be reregistered. There are fees for this. You can find more information on our page Moving with a car.
Additional costs: For removals outside the EU, customs duties usually have to be paid.
Applying for a no-stopping zone: A no-stopping zone can make your move much easier, as the van can park directly in front of the flat or house. It can also help you avoid long journeys. The costs for this vary from city to city and relate to the permit application, the rental of the traffic signs and their installation.
---
ADDITIONAL COSTS
Possible costs in the new home
Rent deposit: Renting a new flat is often accompanied by the payment of a rent deposit. In Germany, this can be up to three net cold rents.
Commission: If you have used an estate agent to help you find your new home, you will have to pay an agent's commission. For rental properties, this is approximately two net rents. When buying a home, up to 7 percent of the purchase price can be charged.
Renovation costs: Renovation costs are often incurred in the new home and should also be planned for. How high these costs are depends on the work that needs to be done.
---
SAVE COSTS
Easy savings!
Here are some tips on how to minimise your moving costs.
Moving costs can be covered by the employer
It is worthwhile to have your moving costs covered by your employer! This can be done if you are an employee moving for work. The amount of the tax-free reimbursement costs depends on the regulations of the Federal Law on Relocation Costs.
However, they cannot be covered if a change of residence is not absolutely necessary. This applies, for example, if the employee wants to save on travel and therefore moves closer to the place of work. In the case of a new employment relationship, no costs can be assumed either.
If there is no such information on the reimbursement of moving costs in the employment contract, the employer can refer to § 670 BGB. There are some conditions for this: Firstly, the change of residence must be unavoidable, i.e. it is prescribed by the employer or the commute is massively extended due to a change of location by the employer. All necessary relocation costs are covered. These include, for example, accommodation, travel costs, insurance and brokerage fees.
---
Specifics for moving abroad
If you are moving abroad for work-related reasons, there are specific regulations to be observed. The relocation costs can only be paid tax-free if a temporary activity is carried out abroad. This applies, for example, if the respective German company has its headquarters abroad. In this context, the Foreign Relocation Costs Ordinance (AUV) is relevant. In contrast, the costs cannot be reimbursed by the employer if a permanent stay abroad is planned and there is no taxable income in Germany.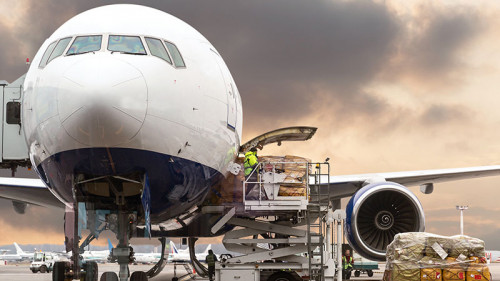 THIS IS HOW YOU ALSO SAVE AT THE TAX OFFICE
Tax deduction for moving costs
Professional removal and furniture removal companies such as UTS are experts in all processes related to moving. They also take care of necessary re-registrations, changes of address, coordinate tradesmen's work, move furniture and the most sensitive goods and more. Fair payment, transparent implementation and accurate cost statements are a matter of course. And that is important - also for your tax return!
Moving costs can be deducted from taxes in some cases. This applies, for example, to removals in a professional context. The costs incurred are considered income-related expenses. This means you can deduct taxes and save money. Likewise, moving costs for private moves can also be deducted as household-related services. This includes, for example, part of the costs for tradesmen or travel expenses. Here, too, you can easily deduct the costs from your tax. You are welcome to contact our relocation managers if you have any further questions about deducting relocation costs in your tax return and to request a free brochure on this topic.