---
RELOCATION - INTERNATIONAL
Moving abroad: What you should keep in mind
Every year thousands of people move to different countries around the world. It doesn't matter whether you move for professional reasons, for a fixed-term assignment, or to emigrate to your dreamland. They all have one thing in common: for everyone, a long-distance move is a delicate topic that must be well prepared and requires optimal planning.
Moving abroad: UTS Shared Container Service
You want to save money - You are flexible with your schedule ?
Share transport costs with other UTS moving customers - safe, environmentally friendly, affordable
The UTS shared container services is suitable for a small volume (from 1 - 10 cbm, 1 bedroom apartment).
We consolidate the shipments from several shippers in a 20 `or 40 `sea containers. This service reduces costs as well as CO2. Good for you and the enviroment.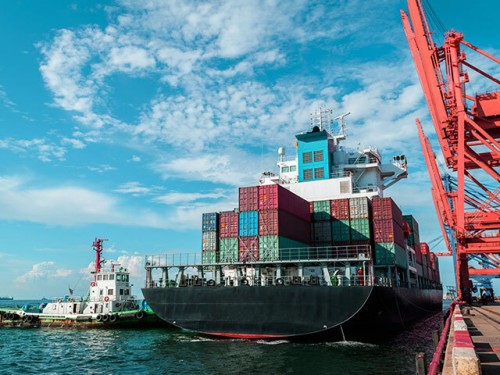 ---
Moving abroad: Tips
Important aspects for your move abroad
When organizing an international move, these factors play a particularly important role:
The moving volume
The foundation of every move is the moving volume because it determines which container size or which transport vehicle can be used for the move. Accordingly, the inspection of the goods to be moved is part of the range of services offered by every freight forwarder.
With the help of the determined removal volume, the desired additional services and the consideration of the distance to the destination, a cost estimate can be prepared.
Your own contribution
If you have the time and the interest to manage the move partially on your own, please inform your forwarder. He will explain to you what you can do and what you should keep in mind. The independent assembly and disassembly of furniture, packing, and unpacking of goods or the assembly of the technical equipment are very time-consuming services, which can make up a significant portion of the removal costs.
The moving date
Depending on the season you have planned your move for, it can affect your removal costs. Many families prefer to move during the summer so that their children can attend the new school on time for the start of the school year. In the relocation business, this time of year is therefore considered to be the high season, during which dates are booked months in advance.
It is therefore recommended that you consider several possible moving dates in advance that are the cheapest in terms of time and price, and that allow you to contact your moving agent with enough lead time.
Of course, you have to account for additional charges when moving on weekends or public holidays. Also, it should be noted that short-term requests can also carry a price increase as a result.
The import regulations
The forwarding agent will inform you about import bans and customs regulations in the respective country before the move. In the European Union (EU), the duty exemption applies. When moving from one EU member state to another, it is not necessary to declare the goods to customs.
The importation of alcohol, tobacco or special foods usually requires special documents or is even banned in some parts of the world.
When shipping by air, it is essential to make sure that there are no liquids and/or batteries in the goods.
The container types
In international overseas traffic, standardized container sizes are used which vary in height and length. The most common container types are 20-foot, 40-foot, and 40-foot high-cube containers.
The consolidated container is used for shipment by sea freight. Several container part loads, so-called LCL loads (less-than-container-load), are transported by different customers in one consolidated container. The total costs for sea freight, port costs, transport from/to the port and customs clearance, if applicable, are then divided among all shippers.
The "door-to-door" move
The door-to-door move is offered as a service by many international movers. If you make use of this service, you can sit back and relax while your moving agent takes care of all the coordination of your move. He uses experienced partners and contacts worldwide and thus guarantees you a smooth execution.
The transit times
Depending on the port of departure and destination, shipping by sea freight can take anywhere from a few days to several weeks. It is often not possible to say precisely when your shipment will arrive at the destination port, as the freight can be delayed by various factors such as customs intervention, weather conditions or heavy sea traffic.
Air freight is one of the fastest and most reliable ways to move a shipment to distant destinations. However, due to the high-security measures at airports, it can still occur that the arrival time of the air freight is delayed.
If you and your family are not in a hurry to move, we recommend that you consider whether shipping by sea freight is more worthwhile for you due to the high transport costs in air freight traffic.
The transport insurance
In the event of any damage incurred, the removal agent will always be held accountable. If the value of the goods exceeds the freight forwarder's liability limit, it is advisable to consider taking out additional transport insurance. A further advantage for you is that the transport insurance is also useful in the case of damage on which the forwarder had no influence, such as damage caused by natural disasters or a third party.
Your removal agent will be happy to advise you in more detail about the other advantages of transport insurance and will take all necessary steps to make sure your removal goods are adequately insured.
Please note the respective deadlines that open or hidden damage should be reported to claim damages.