moving TO PARAGUAY
With UTS to the green lungs of South America
A subtropical climate, up to 300 days of sunshine a year and a hospitable culture: this is what awaits you in Paraguay.
Due to its geographical location, the country is also known as the "green lungs of South America". The breathtaking landscape is marked by the Río Paraguay river, which flows from the north to the south. In addition to the beautiful nature, the animal world is also a contrast to German conditions. Paraguay is home to armadillos, tapirs and jaguars, among others.
In terms of area, Paraguay is larger than Germany and Switzerland combined. About 7.35 million people live here, 520,000 of them in the capital Ascunción. Spanish and Guaraní are the national languages. The currency of the country is also named Guaraní: The Paraguayan Guaraní.
Paraguay is a popular country for German emigrants. It impresses with its low cost of living and tax rates that amount to a maximum of 10 percent. The country is particularly appreciated by self-supporters and pensioners because of its cosy and relaxed atmosphere.
We at UTS Germany actively support you in your move from Germany to Paraguay. In a consultation, you will receive a tailor-made plan that will make your move smooth and stress-free. Get in touch with us!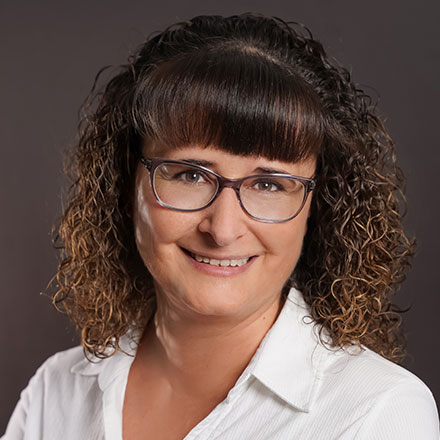 Your contact person
Mrs. Christine Andriollo
International removals
Our services
Delivery & unpacking on site
Dismantling, packing & loading
---
MOVING TO PARAGUAY - TIMING
Transfer times to Asunción
Export customs clearance in Bremerhaven, DE //
Hamburg, DE: 2 - 4 days
50 sea days // Asunción, Paraguay
Import customs clearance in Paraguay approx. 8 - 11 days
Note: The respective transfer times are only given as a rough guide and depend on shipping capacities, changes in the customs regulations of the country of departure and destination, the current political situation in the country of departure and destination, the infrastructure of the country of departure and destination as well as the availability of the correct documents for customs clearance.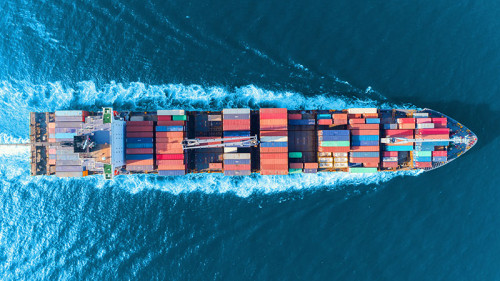 ---
MOVING TO PARAGUAY - ENTRY REQUIREMENTS
No visa required
You don't need a visa to enter Paraguay. You enter as a tourist for the time being, which allows you to stay in the country for 90 days. A current passport valid for a further 6 months is required. The stay can be extended once for another 90 days by contacting the Paraguayan immigration authorities and submitting an application. A fee will be charged for this. You can find more information here.
---
New immigration law in Paraguay
On 18.10.2022, the Paraguayan government announced a new immigration law. The regulation of the law will be available within 180 days of its publication.
The most important changes:
The Paraguayan identity card can now be applied for by people who are only temporarily in the country. The validity of the ID card is for the duration of the respective residence card. This regulation makes it possible to use certain services for which the Paraguayan identity card is necessary.
Persons with a temporary residence permit are granted a period of residence of up to 2 years by the new law.
New residence categories: Spontaneous or occasional residence, temporary residence and permanent residence.
The duration of a spontaneous or occasional stay is 90 days and can be extended for the same period.
To obtain a permanent residence permit, a temporary residence permit is first required. Foreign relatives of nationals and foreigners who can prove that they have made investments in the Republic of Paraguay are exempt. These can apply directly for permanent residence.
More information on the new immigration law
The Paraguayan government has published a statement on the new law: Read more
You can find the text of the law here
Information on the new fees (for example, for the extension of residence) can be found here.
---
The permanent residence permit (Admisión permanente) can be applied for in Asunción.
You can also obtain a permanent residence permit via two other options:
Immigration via a work promise: You must be able to prove that you will carry out an activity that is beneficial to the country. This includes jobs that are useful from an economic and cultural point of view. This includes, for example, teachers, engineers or professionals of various kinds.
Immigration via proof of solvency: Proof of 10 hectares of property in Paraguay or 5,000 US dollars in a national bank account will also help you obtain permanent residence.
For your move to Paraguay, you will also need some important documents that have to be translated. You can find out which documents you need in detail on the homepage of the Embassy of the Republic of Paraguay in Berlin. Here you will also find information on how to contact a translator.
Important: We advise you to have personal documents adequately certified in Germany.
---
MOVING WITH PETS
Information on bringing pets to Paraguay
If you want to take your pet with you to Paraguay, UTS offers comprehensive assistance with transport, formalities & co.
Moving with animals is an exciting experience, for both humans and animals. It is therefore all the more important to prepare in good time to ensure that everything runs smoothly. UTS has compiled a series of tips and advice on this topic for you. Click here to find out more about moving with animals
---
Import regulations
Entering Paraguay
Moving to another country involves some aspects that need to be considered. Especially in the case of moving goods, you should inform yourself in advance about import and export. You can download information on this subject here: Paraguay Country Guide
In the following we have compiled the most important information on import regulations to Paraguay:
Import of household goods and personal property
After you have obtained a permanent residence permit, imports are duty-free within the first 6 months.
Required documents: Identity card, packing list, original ocean bill of lading or airway bill, permanent residence certificate.
Attention: The climatic conditions in Paraguay are associated with high humidity. Some electronic devices or pieces of furniture may not be designed for this and will break down more quickly. Therefore, in some cases it makes more sense to buy new items locally first.
Importing motor vehicles
The vehicle must not be older than 10 years.
Documents required: copy of passport, commercial invoice (verified by the consulate in Paraguay), details of the vehicle, registration
Import taxes for motor vehicles are in the lower two-digit range.
Bringing pets with you
It is essential that you have a health certificate for the animal, pre-authenticated by the veterinary office and the regional council or the authorities for internal affairs. Once you have received the certificate, you can enter the country with your pet within 30 days. This means that nothing stands in the way of moving your pet from Germany to Paraguay!
Restricted and taxable goods:
Food, including tinned food: A health check is necessary here.
Firearms, Ammunition & Dangerous Goods: Permission must be obtained from the police or authorities.
Heritages
The import of animal foodstuffs, plants and foreign currency with an equivalent value of US$10,000 is prohibited.
---
MOVING TO PARAGUAY - FORMALITIES
Health system
In general, the health system in Paraguay is relatively well developed. In contrast to the more rural regions of the country, medical care is largely covered in the larger cities. Some hospitals even have German-speaking doctors.
Health insurance is not obligatory, so you can be treated in state hospitals free of charge even without it. Medicines and remedies must be obtained independently and financed out of your own pocket.
If you have the status of an employee, you will be registered with the statutory social insurance IPS (Instituto de Previsión Social), which means that medical treatment can also be provided in special IPS hospitals.
Both the state and IPS hospitals cannot be compared to German standards in terms of hygiene and organisation. For this reason, we advise you to take out private health insurance in Paraguay. The costs for this are about 55 euros per month. This allows you to be treated in private clinics, where you can expect much higher comfort and hygienic standards. The quality of the doctors is also usually better here.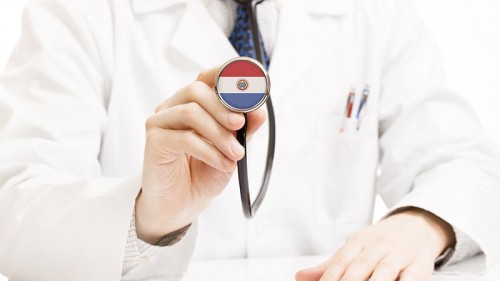 ---
MOVING TO PARAGUAY - FORMALITIES
Hygiene & mosquito protection
As the hygiene standards in Paraguay cannot be compared to those in Germany, you should follow some rules to avoid infections:
Hands should be washed after using the toilet and eating, ideally with your own soap.
Foreign towels should always be fresh and not used.
Drinking water or water for brushing teeth should either be boiled or come from a mineral water bottle.
There are many mosquitoes in Paraguay, which means that good mosquito protection is essential. These include Aedes mosquitoes, which are found in tropical and subtropical climates. They can cause dengue fever. This is a virus with a fever that can cause possible complications.
As part of your move to Paraguay, you will also need a yellow fever vaccination certificate. This disease can also be transmitted by mosquitoes in tropical regions. We recommend that you make an appointment for the vaccination in Germany in good time before your departure.
To protect yourself from mosquitoes and their bites, we have these tips for you:
Buy a mosquito repellent for the skin, particularly effective are products with the active ingredient DEET.
Get a mosquito net that is permeable to air and hang it over your bed.
Light-coloured and long clothing is also very useful to avoid bites.
In general, the fewer the bites, the lower the risk of infection!
---
Information on the driving licence
The German driving licence is not valid in Paraguay. For this reason, you must apply for an international driving licence. This will allow you to drive for 90 days. If you have a residence in Paraguay and are in possession of a "Cédula de Identidad", you should apply for a Paraguayan driving licence. You can find information about this here.
---
MOVING TO PARAGUAY - FAQ
Frequently asked questions
Below you will find answers to frequently asked questions about moving from Germany to Paraguay.
---
MOVING TO PARAGUAY - THINGS TO KNOW
People & Culture
In addition to Europeans and Indians, the mestizos also live in Paraguay. This population group makes up 90% of the country. They originated from Guaraní Indians and Spanish immigrants. Compared to other Latin American countries, Paraguay has a very uniform population.
Paraguay's language diversity is very special: Besides Spanish and Guaraní, High German, Japanese, Italian and Russian are also spoken in certain regions and colonies.
The culture in the country is also shaped by different influences. These include traditions of the Guaraní tribe as well as Spanish, Argentinean, German and Italian influences. Paraguay was isolated from outside influences for a long period of time, which means that many cultural characteristics still exist today.
---
A religious country
Paraguayans are very religious. About 90% of the population are Catholics. In addition, there are also Protestant congregations, including about 30,000 Mennonites of German descent.
Stress and hectic are foreign words in Paraguay: the everyday life of Paraguayans is relaxed, calm and easy-going. Punctuality also tends to be less important. Patience is the key word here. Materialism and wealth are less important to them. It's more about inner peace and cosiness. They have a positive or neutral attitude towards foreigners. Although many Paraguayans earn very little, the country's population is among the happiest people in the world.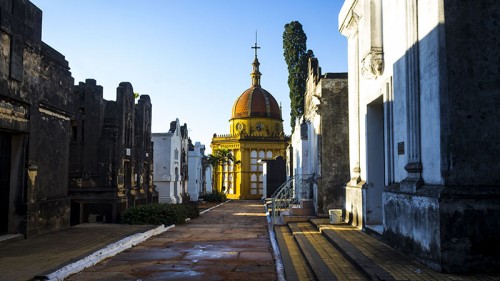 ---
Typical Paraguay: festivals, tereré and delicious food!
Many festivals are celebrated in Paraguay. To get to know the culture better, a visit to these is definitely worthwhile. In Encarnación, an impressive carnival festival is celebrated in February. Perfect for anyone who wants to experience a South American carnival.
Religious festivals are also not to be missed in Paraguay. On 24 June, the Catholic feast of Saint John takes place. People get together, eat and drink. Traditionally, children play with a burning football wrapped in rags. Running over hot coals can also be seen here. Another Catholic festival is the feast of the Virgin of Caacupé on 8 December. Here, church services are held, fireworks are set off and there is a lot of dancing.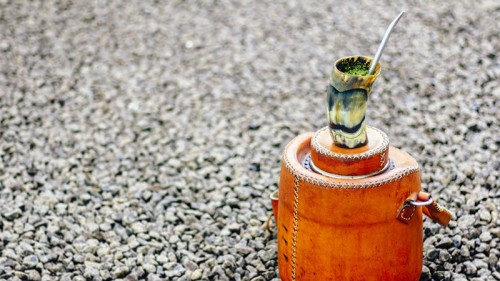 In addition to traditional celebrations, there are also drinks and food typical of the country. Be sure to try tereré when you are in Paraguay! This is a refreshing drink where herbs are infused with cold water in a container provided for this purpose. The herbal water is then drunk from this container with a straw.
In addition to this well-known drink, Paraguay's national dish "Sopa Paraguaya", a corn bread with onions and cheese, is definitely worth trying. Paraguay also eats a lot of meat. Anyone who loves meat will get their money's worth here. Paraguayans also like to cook with manioc, sweet potatoes, plantains and mangoes - ingredients that are rarely found in a German kitchen.
---
MOVING TO PARAGUAY - LABOUR MARKET
Working in Paraguay
Anyone with a legal residence permit can work in Paraguay. It is irrelevant whether you are employed or self-employed.
In Paraguay, there is a legal minimum wage that sets the lower limit of income. 48-hour weeks are the norm with a salary of around 370 euros. The number of holidays is also much lower than what one is used to in Germany: an employee in Paraguay is entitled to 12 days of holiday per year. If the employment relationship has existed for a longer period of time, up to 30 holiday days can be granted after 10 years, for example.
All persons who are employed are registered with the IPS. This is the statutory social insurance in Paraguay. The employer's share is 16.5 per cent of the salary, while the employee's share is 9 per cent. With the IPS, the employee is covered by both health and pension insurance.
Good to know:
Especially craftsmen and skilled workers of all kinds have better earning opportunities in Paraguay. German quality and craftsmanship are in great demand and popular in the country.
Self-employment offers an alternative to employment. In comparison, the chances of earning good money are much higher here.
Especially in Paraguay, setting up a business is very easy: a RUC (Registro Único de Contribuyente) number must be applied for at the local tax office. The application can also be made online if you have a good knowledge of Spanish. Another option is to create one together with a contador (accountant). The cost is around 15 euros. You also have to attend a lecture at the tax office on legal aspects for taxpayers. This lecture is held in Spanish.
A good knowledge of Spanish is essential: In order to find your way around Paraguay and its working world, a good knowledge of Spanish is very important. If necessary, we therefore recommend that you take part in language courses while still in Germany. Refreshing your Spanish vocabulary and grammar will make a lot of things easier for you.v
---
MOVING TO PARAGUAY - ECONOMIC SITUATION
Economy in Paraguay
In Paraguay, agriculture dominated for a long time, which lasted until about 1960. Gradually, water management was further developed. For example, there are three large hydroelectric power plants on the Paraná River. Electrical energy from hydropower provides Paraguay with important foreign exchange earnings.
From the 1970s onwards, an industrial sector also developed. The main products are agricultural and forestry goods. The processing of wood and meat, the production of vegetable oils as well as confectionery and juices are also included.
The agricultural sector is still frequently represented today and contributes about 25% to the GDP. About 40% of the population works in agriculture. In the west of the country, pastoralism is common. When rainfall is sufficient, field farming is another field of work. Paraguay's dairy industry is mainly run by Mennonites, who also adapt this sector to European standards.
In the east of the country, there is a lot of arable farming - sugar cane, manioc, cotton and soybeans are the main crops.
Forestry also plays a role in Paraguay: about 400,000 hectares are cleared every year, leaving only 20% of the country's total area forested. The reason for the clearing is in many cases the expansion of arable and pasture land. About 20,000 hectares of the remaining forest are used for forestry.
---
Investing in Paraguay can be worthwhile
Paraguay is a very good location for investment, and many factors contribute to this. The political stability and legal regulations create ideal conditions for entrepreneurs. Agriculture in particular can be optimally pursued in Paraguay, as the climatic conditions produce soils rich in nutrients and minerals, making them ideal for the cultivation of various types of plants.
Paraguay's economic development can be considered very positive due to the annually increasing GDP and a declining inflation rate.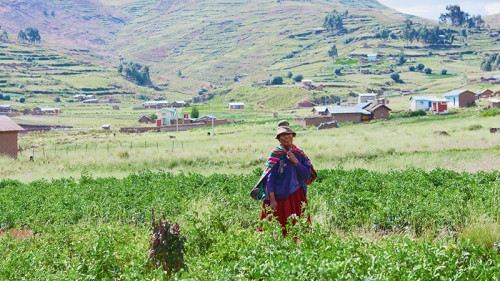 ---
MOVING TO PARAGUAY - COST OF LIVING
Rental prices in Paraguay
Compared to German rental prices, living in Paraguay is much cheaper. In Germany, workers spend about half of their income on rent and other related costs. In Paraguay, this is limited to about one third.
Caution: Some regions and cities should be avoided due to an increased crime rate and the propensity of other people to use violence. These include, for example, the cities of Pedro Juan Caballero and Ciudad del Est
In order to be prepared for your move to Paraguay, we therefore recommend that you already inform yourself sufficiently in Germany.
To get an idea of the average rental prices in Paraguay, we have prepared an overview for you (as of 2022).
Average rental prices
in Asunción
1-room flat
in the city centre: approx. 350€

1-room flat
outside the city centre: approx. 260€

3-room flat
in the city centre: ca. 680€

3-room flat
outside the city centre: ca. 560€
Average rental prices
in Villarrica
1-room flat
in the city centre: approx. 320€

1-room flat
outside the city centre: approx. 270€

3-room flat
in the city centre: approx. 630€

3-room flat
outside the city centre: ca. 510€
Average rental prices
in Luque
1-room flat
in the city centre: approx. 170€

1-room flat
outside the city centre: approx. 130€

3-room flat
in the city centre: ca. 690€

3-room flat
outside the city centre: ca. 360€
Average rental prices
in Limpio
1-room flat
in the city centre: approx. 110€
1-room flat
outside the city centre: approx. 85€

3-room flat
in the city centre: approx. 240€

3-room flat
outside the city centre: approx. 170€
---
Food prices in Paraguay
Average prices
Paraguay has modern supermarkets, especially in the larger cities, where you can buy many European products. In more rural areas, however, the choice is smaller.
Regional products, such as beef, are cheaper than in Germany. Generally speaking, imported goods are much more expensive.
1l milk - approx. 0.80€
500g bread - approx. 0,70€
1kg rice - approx. 0,90€
12 eggs - approx. 1,65€
1kg cheese - approx. 5,70€