UTS SHARED CONTAINER SERVICES
Moving & Relocation from Germany made easy
Safe, enviromental friendly, cost effectice:

UTS Shared container services for moving your households goods & baggages from Germany to the U.S., Canada, Australia, Singapor, Thailand, Indonesia, Malaysia, New Zealand, South Africa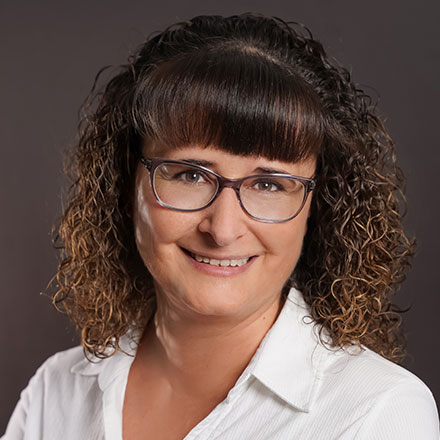 Your contact person
Mrs. Christine Andriollo
International removals
UTS SHARED CONTAINER SERVICES
Share transport costs with other UTS moving customers - safe, environmentally friendly, affordable
The UTS shared container services is suitable for a small volume (from 1 - 10 cbm, 1 bedroom apartment)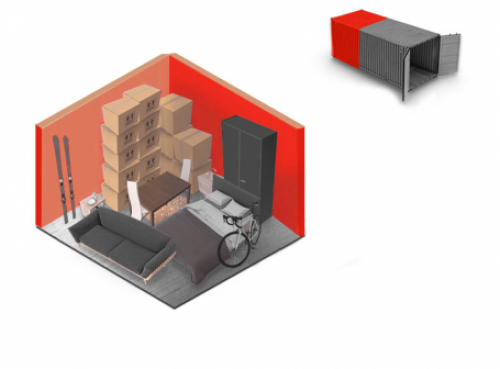 Step 1: Consulting
Your moving consultant supports you in a phone or video call regarding the estimation of the volume and will answer all of your questions



Step 2: Quote
You receive a quick quote as well as a confirmation of the calender week that you prefer



Step 3: Container reservation
After receiving your booking we plan your shipment and we make a reservation on the next container into your destination

Step 4: Scheduling
Our UTS team will inform you 48 h in advance of the pack & pick up date within the time from 8.00 h to 16.00 h

Step 5: Pick up
We pick up your goods and transport your shipment to our UTS consolidation HUB in Germany

Step 6: Handling
UTS manages the administration at origin and destination

Step 7: Loading
You receive an information when the container is loaded together with shipments of other customers

Step 8: Arrival
You receicve an information when your shipments arrives at destination. Our colleauges at destination contact you and guide you through your arrival.
Step 9: Delivery
We do delivery and and unload the shipment
Shared Container Services - Upgrades
Transport insurance
(ask for your insurance package that cover all of risk)
Storage
in one of our 20 warehouses in Germany
Packing material
(Pre-Delivery)
Pet moves
(ask you UTS Consultant for your support: Our Pet Move network will find for you the best solution)
Packing service
at origin
Car transport

Relocations Packages
Departure
Shared Container Services  - Features
20 UTS locations in Germany and more than 1000 worldwide
English language skills of the move consultant
The cheapest way to transport your goods
Safe & packed, but loose loading and transportation
Transportation time depends on the location of your new destination
The UTS move consultants guide you through the complete move
Our local experts help you at destination
With the UTS shared container services we consolidate the shipments from several shippers in a 20 `or 40 `sea containers. This service reduces costs as well as CO2. Good for you and the enviroment.
We offer the shared container services to the following destinations:
USA, Canada, Australia, Singapor, Thailand, Indonasia, Malaysia,New Zealand, South Africa

Save money and benefit from the UTS consolidation solution
Generally only personal items, furnitures, clothing, shoes, linen, books, documents, china, toys, computers, monitors and laptops. For detailed information on customs and import regulations, please contact your UTS moving consultant.
No problem, we supply you with packing material and moving boxes throughou Germany.
Yes, you can use your suitcases.
The payment term is 14 days before packing
No, unfortunately this is not technically possible.
Yes, your UTS move consultants are happy to offer your a insurance package.
Yes, you can easily book this service as an upgrade.
At destination, our UTS agent will advise the delivery from Monday to Friday.
Excluded from our offers are customs and quarantine inspection fees as well as fumigation charges, which are normally charged at the destination. These fees vary from country to country and must be paid before delivery. Our UTS moving expert will provide you with detailed information about what costs are to be expected.
Customs duties and taxes are not included in our prices. These fees are only charged for items that have been unused or in your possession for less than 12 months (subject to local regulations). Customs duties and taxes may also be incurred if the owner of the goods is not in the country of destination when the goods arrive. Your UTS moving expert will advise you personally and in detail which regulations must be observed.
If our driver does not appear, please contact our customer service team. We strive to respond as soon as possible and will in most cases respond within one hour during our opening hours. Please remember that you must be present to accept delivery or pick up.
If your order has already been processed and packaging materials have been shipped, a refund may not be possible. We strongly recommend that if you need to cancel, you email your UTS moving consultant at least 48 hours prior to the booked delivery or pickup.
This services is provided for relocation from Germany to special destinations
---
Shared container Services - More informations
Service & Information for your move
UTS offers you competent advice and a comprehensive service portfolio for your move.
Our relocation consultants are at your disposal for all organizational, legal and further questions. In addition, we provide you with compact information on various topics as free brochures - simply request the desired documents informally and without obligation by e-mail.

Our all-round moving service
Our relocation service includes a wide range of services - our relocation managers accompany and advise you from A-Z.
read more >>

Moving abroad: Tips
Further useful information and tips for your move preparation and planning: packing tips, frequently asked questions etc.
read more >>