Removal by additional load
Move cheaper and greener - with UTS Shared Container Services
We offer our UTS Shared Container Services for a wide range of destination countries. You can also use these services for removals to Australia. This makes the transport of your removal goods safer, more environmentally friendly and cheaper.
On this page you will find all the important information about this service. If you have any individual questions, you can of course also contact us personally.
Groupage Australia
Transport to Australia in a collection container
By sharing a consolidated container for your belongings with other UTS customers, you can benefit from a number of advantages. Our offer reduces your transport costs to Australia by up to 40%. In addition, this type of transport is more environmentally friendly.
Thanks to a large number of international removals and the technical know-how of our UTS experts, you can rely on a professional process for your move.
Our offer sounds interesting? Do you have further questions? Feel free to send us a contact request or give us a call.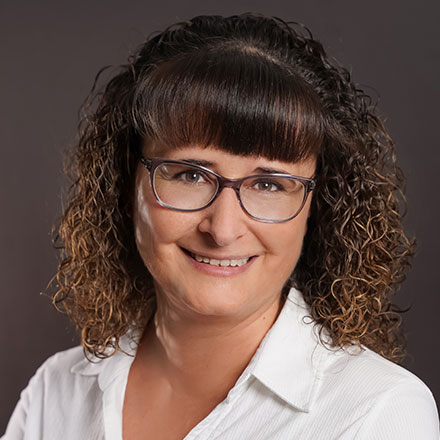 Your contact person
Mrs. Christine Andriollo
International removals
Moving to Australia - Timetable
All information about the process

Step 1: Consultation
During a consultation with one of our UTS experts, we clarify all important aspects, e.g. the quantity of the removal goods. The conversation takes place either by telephone or by video call.

Step 2: Offer
You will receive an offer from us. This includes a cost estimate and confirmation of the desired date on which your belongings are to be transported.

Step 3: Reservation of the container
After booking your move with UTS, we plan the transport and reserve a suitable container.

Step 4: Timing
48 hours before collection you will be notified by us between 08:00 - 16:00.

Step 5: Collection
UTS will collect your removal goods and transport them to the UTS consolidation HUB in Germany.

Step 6: Handling
We coordinate the handling of the move both in Germany and at your destination in Australia.

Step 7: Loading
You will receive feedback from us on the date of loading of the container in which your property is located.

Step 8: Arrival
As soon as your property has reached its destination, we will notify you immediately.
Step 9: Delivery
In the final step, your removal goods are unloaded and delivered by UTS.
---
Move to Australia
Moving to the land of koalas and kangaroos - UTS is by your side!
As part of your move to Australia, UTS takes care of the entire organisation and implementation. We also advise you individually on all topics related to your move. Especially for international destinations, special attention should be paid to aspects such as the need for and application for a visa and general entry and import regulations.
Australia is a large and diverse country. You will find beautiful nature, modern metropolises like Sydney or Melbourne, a strong economy and relaxed and friendly people. Not for nothing is Australia one of the most popular emigration destinations for people in Europe.
You can find out more about topics related to moving to Australia on our country page. Click here.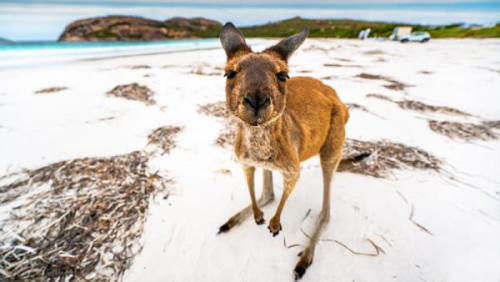 ---
Moving to Australia - Benefits
What additional services can I book?
If you have a move transported to Australia by UTS as an additional load in a consolidated container, there are a number of additional services that can be booked. Below you will find an overview. If you have any further questions, please do not hesitate to contact our qualified UTS staff.
---
The most important performance features at a glance
Moving to Australia by groupage container
Optimally networked: With 20 UTS locations in Germany and over 1000 around the world

We have both German- and English-speaking removal consultants

Removals by accompanying load are the most economical way of transporting the removal goods

Safe transport together with the removal goods of other customers

Compared to a direct transport, a slightly longer transport time is to be expected for a transport by additional load in a consolidated container.

Flexible packaging: Use our packing service or pack your goods yourself

Well advised: Through our UTS removal consultants, you always have the option of having a contact person at your side.

At your destination, you will receive further support from our employees
---
Accompanying load of removal goods
Frequently asked questions
Most things that can be found in a household count as household effects. This includes, for example, furniture, clothing, shoes, books, documents, china, toys and electronics. It is important that you observe the current customs and import regulations in Australia. If you have any questions on this topic, please do not hesitate to contact one of our UTS experts.
In this case, you should contact our customer service. Of course, we will try to get back to you as soon as possible within our opening hours. Important: You must be on site when accepting delivery or collection.
Charges for duties and taxes are not included in our prices. They usually apply when items are not used or are in your possession for less than 12 months (subject to local regulations). If you are not in the destination country at the time of delivery, taxes and duties may also apply. Your UTS expert will of course explain all these issues to you.
Customs and quarantine inspection fees as well as fumigation fees are not included in our offer. These are usually levied at the destination. We will inform you about the exact costs.
Delivery to the destination is organised and announced by one of our UTS agents from Monday to Friday.
At UTS Kartonshop Plus you will find a wide selection of suitable moving boxes, sets and moving accessories. You can order the items easily and conveniently in the online shop. Click here to go directly to the shop.
Yes, you can book this as an additional service.
Yes, that is possible. We offer you transport insurance and clarify all other contractual aspects with you. We have created an information page on the subject of removal insurance and liability. Click here to go to the page.
No, unfortunately this is not possible. However, you can contact your removal consultant for this.
The term of payment is 14 days before loading.
Provided that the processing of your order has already taken place and packaging materials have been sent, a refund is usually no longer possible. In the event of a cancellation, we recommend that you contact your UTS removal consultant by email 48 hours before delivery or collection.
---
Import regulations
Import Regulations in Australia
Text: Due to the complex customs regulations in Australia, we cannot give exact details here. The regulations also depend on the respective city and the duration of the stay.
In principle, you should always follow the following guidelines:
Scanned copies are valid in all states, but electronic signatures are not accepted
All signatures required for the release of the customs form must match the signature on the passport. Any changes must have been released
The inventory list must be in the English language
Self-packed removal goods must be logged in English by the owner
A copy of the owner's identity card page and visa is mandatory
---
Well informed with UTS
Our free information brochures
UTS offers a wide range of services as well as professional and individual advice for your move by groupage container. We are always at your side and support you throughout the entire moving process.
If you would like to inform yourself independently, our free information brochures are available to you. Simply request them by mail.
---
Moving to Australia in a collection container
Our tips

Our full service move
Our removal service includes a wealth of services - our removal managers will advise you from AZ.

General information on international removals
More useful information and tips on preparing and planning your move: packing tips, frequently asked questions, etc.
Move to Australia
When moving to Australia, good preparation is essential. There are many things to consider. We have summarised the most important aspects for you in our country page Australia. Here you will find information on entry and import regulations, regulations for entering Australia with animals, average cost of living & Co.