Move to the USA by accompanying cargo
Reduce your costs with UTS Shared Container Services
You are time flexible and want to save money? Then take advantage of our SHARED CONTAINER SERVICES. With our offer, we transport your removal goods cost-effectively to the USA. Furthermore, you benefit from environmentally friendly and safe transport, so that your goods reach the USA safely.
You will find all the important information about transport to the USA on this page. Otherwise, please contact our removal experts.
OVERSEAS RELOCATION BY ACCOMPANYING CARGO TO THE USA
CHEAP, SAFE AND ENVIRONMENTALLY FRIENDLY TRANSPORT TO THE USA
Quite simply feasible. We bundle your shipment with other UTS shipments in a groupage container. This allows you to share the transport costs with other UTS customers.
Thanks to our offer, we enable you to save approx. 40% on costs. At the same time, you reduce the burden on the environment.
Would you like to use our SHARED CONTAINER SERVICES for your move to the USA? Our UTS employees will advise you in detail about your move to the USA.
Please feel free to send us a contact request.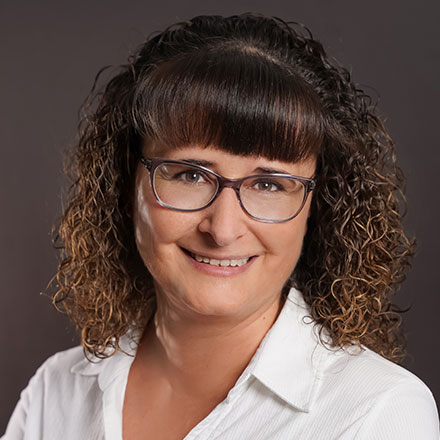 Your contact person
Mrs. Christine Andriollo
International removals
MOVING TO THE USA - TIMELINE
What is the schedule with our professional moving company?

Step 1: Consultation
First, all important things must be clarified. This includes open questions as well as the recording of the amount of property. For this, we arrange a consultation with you by phone or video.

Step 2: Offer
Next, you will receive an offer from us. This includes a cost estimate and confirmation of a desired date on which your belongings are to go on their long journey.

Step 3: Reservation of the container
After booking your move with UTS, we start planning the transport. This includes, in particular, reserving a suitable container.

Step 4: Timing
We will inform you 48 hours about the exact date of collection. This takes place between 08:00 and 16:00.

Step 5: Collection
The removal goods are collected and then transported to our UTS consolidation hub in Germany.

Step 6: Handling
The handling of your removal goods is coordinated by UTS in Germany and at the destination.

Step 7: Loading
We will inform you when the container will be loaded together with the goods of other removal customers.

Step 8: Arrival
As soon as your consignment arrives at its destination, you will receive information from us. At the destination, you will be contacted and accompanied by our colleagues.
Step 9: Delivery
The removal goods are unloaded and delivered by UTS.
---
moving to USA
Your American dream - powered by UTS
Our relocation experts advise and support you in the preparations for the move, help you with questions on topics such as VISA, IMMIGRATION, as well as IMPORT REGULATIONS.
The USA is a large and diverse country with a population of over 330 million people. The country consists of 50 states, one federal district and several outlying territories. The United States of America is considered the immigration country par excellence. Currently, there are over 50 million international migrants living in the USA - more than in any other country in the world. In 2021, for example, 19,870 Germans emigrated to the USA.
Would you like to learn more about the USA? Then take a look at our page "Moving to the USA".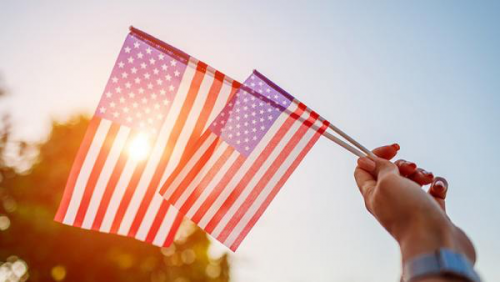 ---
RELOCATION TO THE USA- BENEFITS
What additional services can I book? Transport insurance
With transport insurance, your shipment is optimally protected in the event of damage. You can read more information about removal insurance and liability here (insert internal link: Removal insurance and liability).
Transport insurance
With transport insurance, your shipment is optimally protected in the event of damage. You can read more information about removal insurance and liability here.
Storage
You need more space to store your belongings? No problem. You can conveniently store your removal goods temporarily at one of our 20 UTS locations (nationwide).
Packaging material
In the UTS carton shop you can easily order your moving cartons online. Click here to go to the carton shop.
Pet removals
Your four-legged friend is coming with you? We plan and organise a safe and pet-friendly move for your pet.
Packing service
You don't want to pack your removal goods yourself? We can gladly do that for you and combine it with the collection.
Transport of your car
We take care of the safe and professional transport of the car for you.

Departure Service Package
With our Departure Service Package you save time and nerves, e.g. when handing over your flat.
---
The most important features at a glance
Relocation to the USA by groupage container
Well networked with 20 UTS locations in Germany and over 1000 around the world - including in the USA

Of course, we have both German and English-speaking removal consultants. Most economical way to transport the goods

Packing service due to security regulations USA

Safe transport together with other customers' goods

Compared to direct transport, a slightly longer transport time is to be expected for a part load in a consolidated container.

Well advised: Through our UTS removal consultants, you always have the option of having a contact person at your side. Throughout the entire move.

At your destination, you will receive further support from our experts.
---
PRICE ENQUIRY CALLBACK SERVICE
FAQ:
Everything that belongs to the household, e.g. furniture, clothing, shoes, laundry, books, documents, china, toys, computers, monitors and laptops. Items excluded from the move as well as information on customs and import regulations can be obtained from the UTS removal consultant .
Due to the strict security regulations in the USA, the removal goods must be professionally packed. Use the UTS packing service for this.
Customs regulations in the USA are quite complex. The individual regulations depend on the respective cities or the duration of the stay. Therefore, it is generally not possible to provide specific information. Therefore, we recommend talking to one of our qualified UTS employees to provide you with tailored information and advise you in the best possible way. The general import regulations can be found on our USA relocation page.
Our offer does not include the following fees: Customs and quarantine inspection fees and fumigation fees. These are usually levied at the destination. You can find out the exact costs from our UTS company.
Transport insurance is highly recommended. UTS offers you transport insurance and our experts take care of the contractual details.
If your order has already been processed and packing materials have been shipped, a refund may not be possible. We strongly recommend that if you need to cancel, you email your UTS Removal Advisor at least 48 hours before the booked delivery or collection.
Excluded from our offers are customs and quarantine inspection fees as well as fumigation fees, which are normally charged at the destination. These fees vary from country to country and must be paid before delivery. Our UTS removal expert will inform you in detail and transparently about what costs to expect.
Unfortunately, this is technically not feasible. You will receive the information about the transport from our experts pro actively.
The term of payment is 14 days before loading.
---
Moving to USA - import
Import regulations USA
Customs regulations in the USA are very strict and complex. The individual regulations also depend on the respective states as well as the duration of the stay. Therefore, we recommend talking to one of our qualified UTS experts, to provide you with tailored information and the best possible advice.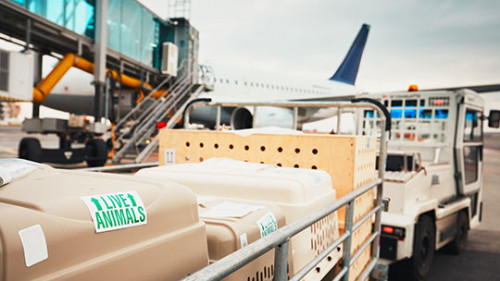 ---
Additional loading of consolidated containers - Service
Service & Information for your move
UTS offers you competent advice and a comprehensive service portfolio for your move.
Our relocation advisors are available to help you with all organisational, legal and further questions. You can find more information on our relocation page USA (internal link). You are also welcome to request our free information brochures. Simply send us an email.
---
UTS MOVING GUIDE UTS INSURANCE
OUR TIPS:

Our full-service moving
Our relocation service includes a wealth of services - our relocation managers accompany and advise you from A-Z.

General Information
Further useful information and tips on preparing and planning your move: packing tips, frequently asked questions, etc.
Relocation USA
If you would like to move to the USA, you are welcome to take a look at our country page for the USA in advance. You will find comprehensive information on specific import and entry regulations, rental prices, cost of living and many other aspects of the USA that may be relevant to your planned move.