MOVING BY SHARED CONTAINER
Cheap removal with UTS Shared Container Services
For moves to another country, such as Turkey, we offer UTS Shared Container Services.
This means that your removal goods are transported safely within Europe, from Germany to Turkey - and even cheaper and more environmentally friendly. We also accompany your move internationally.
You will receive all the important information about this as a free offer on this page.
MOVING TO TURKEY BY ACCOMPANYING CARGO
Cheap, environmentally friendly and safe move to Turkey.
You can do all this by sharing the cost of the move with other UTS customers and using a common consolidated container.
With our offer, you can save up to 40% on costs and also do something good for the environment. Our competent and experienced UTS staff will ensure that your furniture arrives safely in Turkey.
Would you like to have your move to Turkey transported in a consolidated container?
Our UTS employees will advise you in detail about your move to Turkey.
Please feel free to send us a contact request.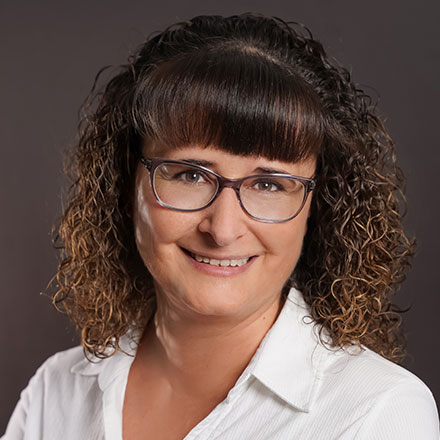 Your contact person
Mrs. Christine Andriollo
International removals
MOVING TO TURKEY - TIMETABLE
What is the schedule with our professional removal company?
---
MOVING TO TURKEY
To the country on two continents - with UTS!
UTS advises you on the preparations, clarifies your questions about VISA, immigration and import regulations and takes care of your move. Turkey is a popular emigration destination, which is particularly associated with the openness and warmth of the locals.
With a population of just under 84.7 million (2021), Turkey is on a par with Germany. In 2021, around 5,700 Germans emigrated to Turkey.
In particular, holiday regions such as the Turkish Riviera or the Aegean coast are popular destinations. You can get more info at Moving to Turkey.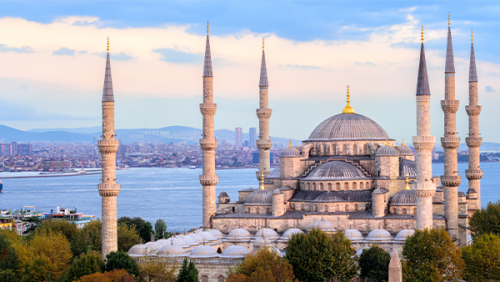 ---
MOVING TO TURKEY - SERVICES
What additional services can I book?
If you have a move transported to Turkey by UTS as an additional load in a consolidated container, there are a number of additional services that can be booked. Below you will find an overview. If you have any further questions, please do not hesitate to contact our qualified UTS staff.
Transport insurance
Well insured: In the event of damage, your shipment is optimally covered with transport insurance. Here you can find out more about the topic of removal insurance and liability.
Packing service
We pack the shipment for you: At UTS, you can conveniently have your belongings securely packed by our staff. This saves you time.
Packaging material
Sale of packing materials: In the UTS carton shop you will find a wide variety of packing materials (moving cartons, moving sets and moving accessories) that can be ordered online. Click here to go directly to our carton shop.
Pet removals
Moving with pets: If you need help transporting your pet, then get in touch with us. We will organise safe and pet-friendly transport to your destination.
Packing service
We pack the shipment for you: At UTS, you can conveniently have your belongings securely packed by our staff. This saves you time.
Transport of your car
Car Transprt: Do you want to take your car on a long journey? No problem. Our forwarding agency will also take care of the transport of your car as part of your move.

Departure Service Package
Departure Service Package: With our Departure Service Package you can start your move in an even more relaxed way and save unnecessary stress, such as handing over your flat, etc.
---
The most important performance features at a glance
Moving to Australia by groupage container


Optimally networked: With 20 UTS locations in Germany and over 1000 around the world

We have both German- and English-speaking removal consultants

Removals by accompanying load are the most economical way of transporting the removal goods

Safe transport together with the removal goods of other customers

Compared to a direct transport, a slightly longer transport time is to be expected for a transport by additional load in a consolidated container.

Flexible packaging: Use our packing service or pack your goods yourself

Well advised: Through our UTS removal consultants, you always have the option of having a contact person at your side.

At your destination, you will receive further support from our employees
---
ACCOMPANYING REMOVAL GOODS
Frequently asked questions
Basically, this includes all things that can be found in a household. This includes, for example, furniture, clothing and shoes, books, documents, porcelain, toys and electronic devices. However, please note the customs and import regulations in Turkey. If you have any questions, you can contact one of our UTS removal advisors.
In this case, you should contact our customer care team. Of course, we will try to get back to you as soon as possible within our opening hours. Important: You must be present when accepting delivery or collection.
Charges for duties and taxes are not included in our prices. Generally, these charges apply when items are unused or owned by you for less than 12 months (subject to local regulations). If you are not in the destination country at the time of delivery, taxes and duties may also apply. Your UTS expert will of course explain all this to you.
Our offer does not include the following fees: Customs and quarantine inspection fees and fumigation fees. These are usually levied at the destination. You can find out the exact costs from our UTS companies.
Delivery to the destination is organised and announced by one of our UTS agents from Monday to Friday.
No, the Turkish customs authorities prohibit it. This is to ensure that only items that are allowed to be imported are brought in.
Yes, you can easily book our packing service as an additional service.
Yes, that is possible. We offer you transport insurance and clarify all contractual aspects with you.
The term of payment is 14 days before loading.
If your order has already been processed and the packing materials have been shipped, then a refund is usually no longer possible. In the event of a cancellation, we recommend that you contact your UTS removal consultant by e-mail 48 hours before delivery or collection.
---
IMPORT REGULATIONS
Entering Turkey
Customs regulations in Turkey are quite complex. The individual regulations depend on the respective cities or the duration of your stay. We therefore recommend that you speak to one of our qualified UTS staff to provide you with tailored information and the best possible advice.
However, the following regulations should generally be followed: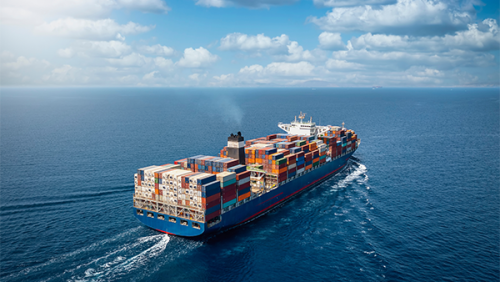 The removal goods must be listed in detail and the brand names and serial numbers of electrical goods must be available and visible.
The removal goods must be professionally packed by the removal company.
Original passport of the owner with the last entry stamp of Turkey.
The removal goods must arrive 2 months before or 4 months after the owner's last entry into Turkey
5 No new goods
---
WELL INFORMED WITH UTS
Service & Information for your move
UTS offers a comprehensive range of services as well as competent and individual advice for your move by groupage container.
No matter what it is about, our UTS experts are always at your side and will answer all your questions about your move.
Would you like to find out for yourself? Then you can easily request our free information brochures. Simply send us an e-mail.
---
MOVING TO TURKEY IN A GROUPAGE CONTAINER
Our tips

Our full-service relocation
Our relocation service includes a wide range of services - our relocation managers will accompany and advise you from A-Z.

General Information
More useful information and tips on preparing and planning your move: packing tips, frequently asked questions, etc.
Moving to Turkey
If you would like to move to Turkey, you are welcome to take a look at our country page for Turkey in advance. There you will find comprehensive information on specific import and entry requirements, rental prices, cost of living and many other aspects related to Turkey.