Removal by accompanying cargo
UTS Container Services - move to Canada easily and environmentally friendly
We offer UTS Shared Container Services for a wide range of countries. Even for a far-away country like Canada, you can make use of this service.
The best thing about it: in addition to safe transport, your removal goods will be transported to Canada in an environmentally friendly manner and at a lower price than direct transport.
On this page you can read everything about UTS Shared Container Services. If you have any questions, our UTS experts are always there for you.
Moving to Canada by accompanying cargo
A cheaper and environmentally friendly move to Canada? It's possible - with UTS!
UTS Shared Container Services combine safety, cost savings and environmental friendliness. You share a consolidated container with other UTS customers in which your goods are transported. The savings on your transport costs can be up to 40%.
Our UTS experts will ensure the professional transport of your belongings to Canada. For personal advice, please feel free to send us a contact request or give us a call.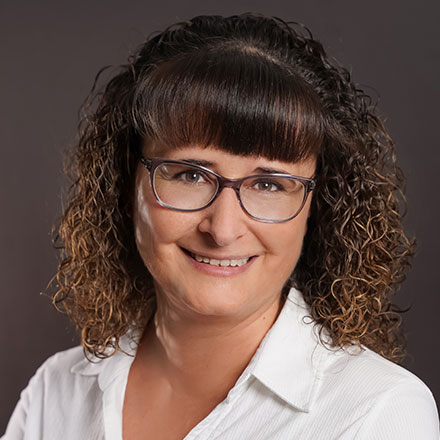 Your contact person
Mrs. Christine Andriollo
International removals
Moving to Canada - Timetable
What is the process like with our professional removal company?

Step 1: Consultation
During a consultation with one of our UTS experts, we clarify all important aspects, e.g. the quantity of the removal goods. The conversation takes place either by telephone or by video call.

Step 2: Offer
You will receive an offer from us. This includes a cost estimate and confirmation of the desired date on which your belongings are to be transported.

Step 3: Reservation of the container
After booking your move with UTS, we plan the transport and reserve a suitable container.

Step 4: Timing
48 hours before collection you will be notified by us between 08:00 - 16:00.

Step 5: Collection
UTS will collect your removal goods and transport them to the UTS consolidation HUB in Germany.

Step 6: Handling
We coordinate the handling of the move both in Germany and at your destination in Australia.

Step 7: Loading
You will receive feedback from us on the date of loading of the container in which your property is located.

Step 8: Arrival
As soon as your property has reached its destination, we will notify you immediately.
Step 9: Delivery
In the final step, your removal goods are unloaded and delivered by UTS.
---
Move to Canada
Moving to the second largest country in the world - With UTS at your side!
UTS is at your side throughout the entire relocation planning and implementation process. We advise you individually and carry out your move to Canada professionally. We know exactly what is required for international moves and work with you to clarify all the important aspects of visas and entry and import regulations.
Canada has a lot to offer. Almost endless nature, a stable economy, well-known metropolises and a multicultural population are just a few examples. Overall, the quality of life there is among the highest in the world. Cities such as Vancouver, Toronto and Ottawa are particularly popular with emigrants.
For all those interested, we have created a country page on Canada. Here you will find, among other things, important information on current import and entry regulations, average rent and food prices and the health system. Click here to go to the country page.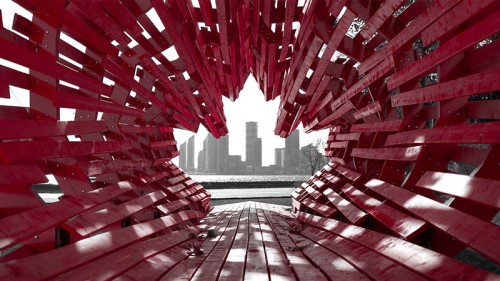 ---
Moving to Canada - Benefits
Our additional services
If you have decided to transport your goods to Canada in a consolidated container, you can book a number of additional services with us. Below you will find an overview. Do you have any questions? Our UTS experts will be happy to help you
Transport insurance
Well insured: In the event of damage, your shipment is optimally covered with transport insurance. Here you can find out more about the topic of removal insurance and liability.
Storage
We store your belongings: For extra space, we offer you the option of storing your belongings at one of the 20 UTS locations.
Packaging material
Sale of packing materials: In the UTS carton shop you will find a wide variety of packing materials (moving cartons, moving sets and moving accessories) that can be ordered online. Click here to go directly to our carton shop.
Pet removals
Moving with pets: If you need help transporting your pet, then get in touch with us. We will organise safe and pet-friendly transport to your destination.
Packing service
We pack the shipment for you: At UTS, you can conveniently have your belongings securely packed by our staff. This saves you time.
Transport of your car
Car Transprt: Do you want to take your car on a long journey? No problem. Our forwarding agency will also take care of the transport of your car as part of your move.

Departure Service Package
Departure Service Package: Mit unserem Departure Service Package können Sie Ihren Umzug noch entspannter antreten und sparen unnötigen Stress wie beispielsweise Wohnungsübergaben usw.
---
The most important performance features at a glance
Moving to Canada by groupage container
Optimally networked with 20 UTS locations in Germany and over 1000 worldwide

We have German and English speaking removal consultants

The cheapest transport option

Safe transport together with other customers' goods

Slightly longer transport time compared to direct transport

Flexible: Independent packing or packing service

Our UTS relocation consultants will support you throughout your move to Canada and are always available as your point of contact

On-site support from our UTS experts in Canada
---
Accompanying cargo Removal goods
Frequently asked questions
This includes all items found in a household, e.g. furniture, clothing, shoes, books, documents, toys, china and electronic devices (computers, etc.). Detailed information on items excluded from the move as well as general advice on customs and import regulations can be obtained from our UTS experts.
Yes, you can use these for shipping.
The term of payment is 14 days before loading.
No, unfortunately this is not technically possible. However, you will be informed of this by your removal advisor.
Yes, that is possible. We offer you transport insurance and take care of all contractual aspects. If you would like to know more about the topic of "removal insurance and liability", you can also find out more here.
Yes, you can simply book this service as an additional service.
Delivery is scheduled and advised at the destination by our UTS agent from Monday to Friday.
Customs and quarantine inspection fees as well as fumigation fees are usually charged at the destination. These fees are excluded from our offers. Your UTS advisor will tell you in detail what exact costs to expect.
Duties and taxes are not included in our prices. In most cases, these charges apply when items have been unused for less than 12 months or have been in your possession for less than 12 months (subject to local regulations). Customs duties and taxes may also apply if the owner of the goods is not in the country of destination when they arrive. Your UTS advisor will provide you with detailed information on the specific regulations in Canada.
If the order has already been processed and packing materials have been sent, a refund may no longer be possible. In the event of a cancellation, we recommend that you contact your UTS Removal Advisor (e.g. by mail) at least 48 hours before the booked delivery or collection.
---
Import regulations
Regulations in Canada
The regulations for importing goods into Canada are very extensive. Below you will find an overview of the most important regulations. You will also receive detailed information on this topic in an individual discussion with your UTS removal consultant.
Detailed packing list of all imported goods, note: take receipts and sales slips with you to prove that the items are your property
Documentation of all goods in two languages: English and German, if necessary also in French
There are specific provisions for weapons, pets, food, explosives and fireworks, and large amounts of cash
Copies of: Passport, visa, work permit
Tip: Consider whether it makes sense to take electronic devices with you. Because: The electricity voltage in Canada is different from that in Germany (Canada: 110 volts, Germany: 220 volts).
---
Well informed with UTS
Service & Information for your move
As part of your move to Canada, we offer you a wide range of services as well as competent and individual advice. Your UTS moving advisor is always at your side for all questions regarding your move by groupage container.
In addition, you can read up on our free information brochures on your own. These can be requested conveniently by e-mail.
---
Moving to Canada in a consolidated container
Our tips for a successful move
On our site you will find a number of useful information pages around important moving topics & UTS services.

Our full service move
Our removal service includes a wealth of services. Our move managers advise you from A-Z.

General information on international removals
Anyone planning an international move should inform themselves in detail beforehand. There are some things that should be taken into account in contrast to a national move.
Move to Canada
You would like to move to Canada? Then take a look at our country page. Here we have summarised, among other things, aspects worth knowing about entry and import regulations, the cost of living and the labour market in Canada.