MOVING TO SWEDEN
Moving to the land of elks - UTS supports you!
Sweden is characterised by beautiful natural landscapes with lakes and forests. A full two-thirds of the country is covered by forests, fields and wilderness. Most people live in the south of the country. Around 1.8 million of the total 10.5 million inhabitants live in the capital Stockholm.
In addition to beautiful and diverse nature, you can expect a high quality of life, friendly and easy-going people and a pleasant working atmosphere in companies.
With the removal company UTS at your side, your move to Sweden will run professionally and smoothly. Our experienced staff will ensure a well-organised process so that your removal goods arrive safely at their new destination. You will find the most important topics concerning a move to Sweden on this page.
Do you have any further questions? Our UTS employees will be happy to help you with your move. Click here for our contact form.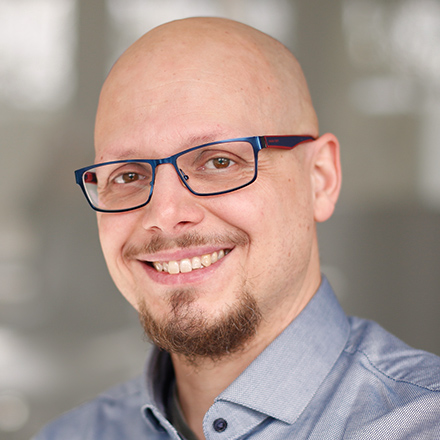 Your contact person
Mr. Simon Rieb
Removals Germany & Switzerland
Our services
Delivery & unpacking on site
Dismantling, packing & loading
---
TIME PLANNING
Transfer times to Sweden
Transport time to Stockholm: 2 - 3 days
Transport time to Gothenburg: 2 - 3 days
Transport time to Malmö: 1 - 2 days
Note: The transport time given is only a rough guide and depends on capacities, changes in customs regulations in the country of departure and destination, the infrastructure and political situation and the availability of the correct documents.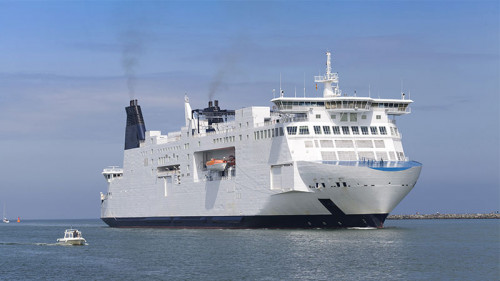 ---
ENTRY REQUIREMENTS
Easy immigration
As the country is a member of the EU, you do not need a visa to enter. A residence permit is also not necessary. A valid identity card, however, is important. From a legal point of view, all EU citizens have the right to work, study and live in Sweden.
If you decide to stay for a longer period of 3 months or more, you will have to comply with a few regulations. These include having a job, starting your own business or having sufficient financial means. A valid health insurance policy is also necessary. You do not have to submit a residence application. If you meet all the requirements, the right is automatic.
---
THINGS TO KNOW FOR THE MOVE
Other important steps when moving to Sweden
1. Registering in the population register and applying for a personal number
The first important step when moving to Sweden is to register in the population register. The Swedish tax office (Skattverket) is responsible for this. Here you will receive a personal number.
This serves to identify a person and is used, for example, in contact with authorities and banking transactions. You do not have to be a Swedish citizen to apply for a personal number. However, you must be resident in Sweden and stay in your new home for at least 1 year.
You can find more information here.
2. Apply for an ID card (ID-Kort)
The next step after you have received your personal number is to apply for a Swedish ID card (ID-Kort). You will need it, for example, when making payments with a credit card or at the post office to pick up a parcel.
There are two different ID cards in Sweden:
National ID card: This card is only issued to persons with Swedish citizenship and is comparable to an identity card.
ID card for persons registered in Sweden: Just like the personal number, it is issued by the Swedish Tax Agency and can be applied for by persons who are registered in Sweden.
---
MOVING WITH ANIMAL
Moving to Sweden with your pet
Do you want your pet to move to Sweden with you? No problem for your removal company UTS. We take care of all the formalities and organise a safe and stress-free move for your pet.
For pet owners, a move with dog, cat & co. is exciting. There are a lot of things to consider when it comes to planning, the process and settling into the new home. On our page Moving with Animals you can find information worth knowing about this topic.
What are the regulations for entering Sweden with dogs and cats?
Microchip with clear identification
EU pet passport
Rabies vaccination
Detailed information can be obtained from the Swedish Embassy in Berlin.
Important: Written permission to bring animals into Sweden is not required. However, the animal must be registered with Swedish customs beforehand. This can also be done online. Click here to go to the registration form.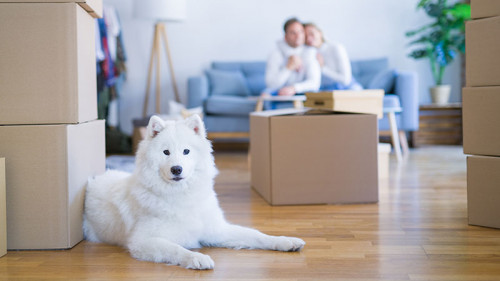 ---
MOVING BY CAR
Driving a car & taking a car to Sweden
If you have a valid driving licence issued in the European Union, it is also valid in Sweden.
Whether it makes sense to bring your own car to Sweden should be considered carefully. Because of the costs and formalities involved, it is not always worthwhile. This is especially true for old and defective cars.
If you have decided to take your car with you, it must be registered. This requires an inspection, similar to that in Germany. If the car has passed the inspection, you will receive a registration certificate and a licence plate. Please note that your car must be re-registered no later than 6 months after your move. There is no registration tax. If you have already owned your car for more than 6 months, it can be imported without paying customs duties.
What costs you should expect
If you want to use your own car in Sweden, you will have to pay both car tax and third party insurance. How much the car tax is depends on the CO2 value of the car. Petrol prices in Sweden are comparable to German prices.
Note: In Sweden, winter tyres are compulsory from 01 December to 31 March. Many residents use studded winter tyres. This is especially worthwhile in more northerly locations with icy and slippery roads. In the south, normal winter tyres are usually sufficient.
---
IMPORT REGULATIONS
Import regulations on entry
Due to the membership in the European Union, the regulations for the import and export of goods are based on the regulations of the Union.
Alcohol: Provided you are 20 years or older, you can import alcohol for personal or family use tax-free.
Tobacco products: The same regulations apply here as for alcohol. However, the minimum age for a tax-free import is 18 years.
Medicines: The import of medicines for medical purposes and personal use does not require a permit. By the way: This also applies to medicines for pets that have been prescribed by a veterinarian.
Food: If you want to import food from another EU country, there are practically no restrictions. Only the maximum amount of fish in Sweden is 15 kilograms.
Cash: You can import cash up to an amount of 10,000 euros without declaring it to customs.
The import of tear gas spray, defence spray, alarm guns, gas pistols, etc. is prohibited. Sporting and hunting weapons must be declared to customs in advance.
Here you can download further information on importing and exporting goods in Sweden.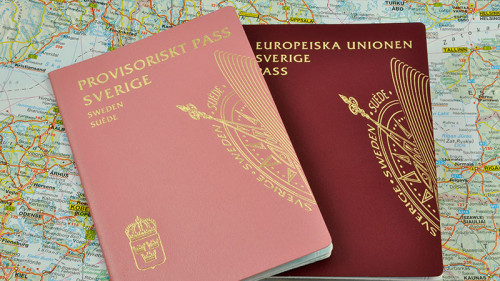 ---
HEALTH SYSTEM
An insight into Sweden's health care system
In Sweden, all citizens are automatically insured. The health system is regulated by the state and financed through income tax. As some treatments have to be financed out of one's own pocket, private supplementary insurance might be useful.
If you seek medical treatment, you will generally have to pay a practice fee. The fees vary depending on the region and the doctor. You can expect to pay between 100-400 SEK (10-40 euros). Anyone aged 85 or over does not have to pay patient fees for outpatient treatment in all regions of Sweden. Young people can also benefit: Dental services are free of charge up to the age of 23. However, it should be noted that there is often a longer waiting time for appointments for specialist treatment. Acute emergencies are excluded from this.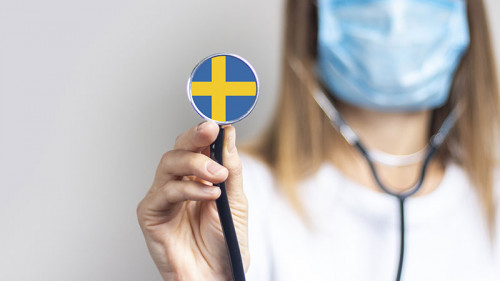 ---
MOVING TO SWEDEN - FAQ
Frequently asked question
Below we have summarised some of the most frequently asked questions for you. For further information, please do not hesitate to contact us at UTS.
---
CULTURE
A happy and content country
Sweden is one of the happiest countries in the world. For Sweden's inhabitants, contentment, relaxation and respectful coexistence are top priorities. This is evident in many different areas of everyday life, including the workplace. A balanced relationship between work and private life is important. The relationship between employer and employee is also characterised by flat hierarchies. They work together, are on a first-name basis and communicate with each other in an open manner. A relaxed and happy life in Sweden also includes socialising with friends and family. Good food is also a must. Cinnamon buns, elk meat, herring and salmon are particularly typical of Sweden.
---
AN OLD TRADITION
The Midsummer Festival
The Midsummer Festival is almost as important as Christmas in Sweden and is celebrated mainly in more rural areas. The big cities are often very empty. It is one of the biggest festivals in the country and takes place between 20 and 25 June at the time of the summer solstice. During this time, it is light for a long time throughout the day and only dark for a short time at night. People celebrate with friends, family or acquaintances. People eat, drink and dance outside. Typical for the Midsummer Festival are the classic maypoles, hair decorations made of flowers and regional costumes.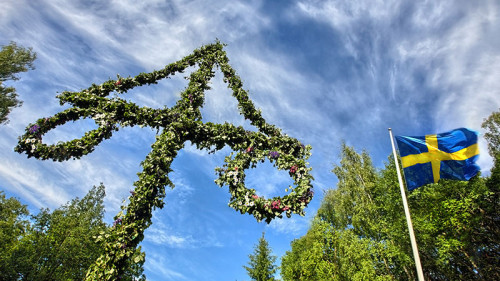 ---
ECONOMY
The economic situation in the far north
Sweden is considered a very important country in Europe on an economic level and is also a relevant location when it comes to investment. The Swedish economy is also characterised by strong global exports and high competitiveness. The most represented industries are mechanical engineering, electrical and metal industry as well as the automotive sector. However, the service sector in finance, household services, retail and health also makes up a large part of Sweden's economy. In addition, mining is also present in Sweden. In the north of the country there are some deposits of iron, gold, zinc and copper.
---
WORKING - SWEDISH LABOUR MARKET
Flat hierarchies and a pleasant working environment
If you are an EU citizen, you do not need a work permit in Sweden.
If you work in Sweden, you can look forward to low income differences and pleasant working conditions with a low power distance. Just like in Germany, 40 working hours a week is considered full-time. Compared to the average in Europe, higher wages are paid in Sweden. The highest of these is in the capital Stockholm.
Jobs in demand in Sweden
If you have completed vocational training or have an academic degree, your chances of finding a job in Sweden are good. Medical staff (doctors and nurses), psychologists, teachers, mechanics, craftsmen and computer scientists are particularly sought after in Sweden.
In order to get a foothold in the job market, especially in the health or craft sector, knowledge of the Swedish language is particularly important. To learn, we recommend special practice books, language courses or audio books. Sweden also offers free language courses for anyone who wants to live in Sweden. However, there are also areas where a very good knowledge of English is sufficient. These include jobs in tourism or with international companies.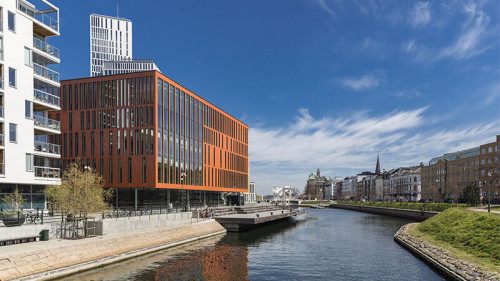 ---
COST OF LIVING
Rental prices in the Scandinavian countries
Most inhabitants live in Stockholm, Gothenburg and Malmö. Rental flats are highly sought after and rarely found. Many flats are owned. A little further out, in smaller towns, the chances of finding a flat to rent increase. In principle, it is possible to get on a waiting list at various cooperatives (bostadsbolag). However, please note that the waiting time can be several years, especially in larger cities.
Average rental prices
Stockholm (Sweden)
1-room flat
in the city centre: approx. 1.300€

1-room flat
outside the city centre: approx. 1.000€


3-room flat
in the city centre: ca. 2.200€

3-room flat
outside the city centre: approx. 1.550€
Average rental prices
Gothenburg (Sweden)
1-room flat
in the city centre: approx. 970€

1-room flat
outside the city centre: ca. 700€


3-room flat
in the city centre: approx. 1.400€

3-room flat
outside the city centre: approx. 1.000€
Average rental prices
Malmö (Sweden)
1-room flat
in the city centre: approx. 770€

1-room flat
outside the city centre: ca. 600€


3-room flat
in the city centre: ca. 1.200€

3-room flat
outside the city centre: approx. 930€
Average rental prices
Uppsala (Sweden)
1-room flat
in the city centre: approx. 810€

1-room flat
outside the city centre: approx. 590€


3-room flat
in the city centre: approx. 1.300€

3-room flat
outside the city centre: approx. 820€v
---
Buy a house in the far north
But would you rather buy? If you have a certain amount of start-up capital, buying your own home can be worthwhile. Buying a house or flat is also more popular among residents than renting.
We have a few tips and hints for you:
Internet portals are particularly useful for searching for a house.

The purchase and the transfer are usually handled by an estate agent.

The commission can be up to 5% and is paid by the seller of the property.

No notarial certification is required. The purchase contract is concluded between the buyer and the seller.

After agreement on the price, about 10% of the purchase price is due as a deposit. The rest is paid at the latest when the flat or house is handed over.

The entire process of buying a house usually takes place within a few days, unlike in Germany.

In more rural areas, houses are often cheaper. If you want to buy a house in a big city, you should expect higher prices.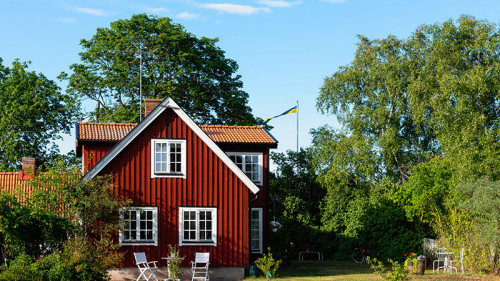 Why it is important to look at the climate when choosing a place to live
Sweden is large and covers several climate zones. You can read about the climatic conditions in this Scandinavian country here.
Southern Sweden: The south has a temperate climate that differs only slightly from German weather conditions.
Central Sweden: The summer is shorter compared to the south. However, the days are longer, which means that it stays light for many hours. Spring and autumn are also shorter. Winter is comparatively longer and the first snowflakes may fall as early as October. The days are also shorter at this time of year.
Northern Sweden: Arriving in the north, summers are very short and very bright. In Kiruna, Sweden's northernmost town, the midnight sun begins at the end of May and lasts until mid-July. It does not get dark during this period. Temperatures sometimes reach up to 20 degrees during this time. If winter is just around the corner, you should be prepared for a long icy and cold period with lots of snow. The sun is hardly to be seen and already rises towards the end of November at shortly after 10 am and sets again at around 1 pm. From mid-December it is no longer visible at all.

In summary: The climatic conditions are very different. For this reason, we recommend that you also thoroughly consider this aspect when it comes to the topic of moving and where to live.
---
AVERAGE FOOD PRICES
Comparable to Germany
The cost of living in Scandinavian countries is comparable to prices in Germany, so you can get used to local prices more quickly if you move.
Good to know: Cash was yesterday. At least there is a clear trend towards cashless payment. Thus, many things are simply paid for with a credit card or with the help of the smartphone app "Swish". This includes, for example, buying a bus ticket or paying at petrol stations. There are also some banks that do not use cash for security reasons. Nevertheless, cash is not completely dispensed with, which means that it is possible to pay with coins and notes in restaurants or supermarkets without any problems.
1l milk: approx. 1.13 euros
500g bread: approx. 2.14 euros
1kg rice: approx. 2.32 euros
12 eggs: approx. 2,83 Euro
1kg cheese: approx. 8,16 Euro
0,5l beer: approx. 1,62 Euro
If you have any further questions, are unclear about anything or are planning a move, we would be happy to support you as a removal company. We look forward to your request!