Moving to Switzerland
Immigration to Switzerland ?
UTS will support you!
Switzerland offers many advantages for employees, as it is not only a popular place to live but also an attractive country. There is a good reason why more and more employees move to Switzerland every year. With an unemployment rate of less than 3% and a robust economy, Switzerland scores high on the labor market. Another factor that makes Switzerland so attractive is the high wages, lower taxes and the international focus of many Swiss companies. The average monthly gross salary in Switzerland is just below €5,900, while in Germany it is only €3,500. Zurich, in particular, is the international leader in terms of wage levels.
Furthermore, Switzerland offers a high quality of life and excellent hospitality, which can make immigration much more manageable. These are ideal conditions and therefore make Switzerland especially employee-friendly.
When moving to Switzerland, however, it is essential to take a few certain factors into account to ensure that everything runs smoothly. Your UTS experts are the best contact for this and will accompany you step by step.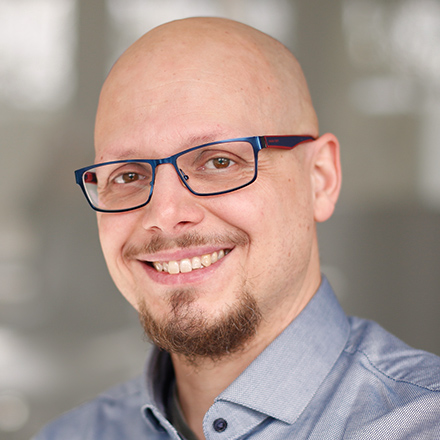 Your contact person
Mr. Simon Rieb
Removals Germany & Switzerland
---
Moving to Switzerland - Entry requirements
The most important thing: a valid visa
UTS Germany recommends that everyone obtains information about entry and residency requirements at the Swiss embassy as soon as possible. Nevertheless, we already have prepared a summary of the most important points for you:
Do I need a visa?
Every person who works in Switzerland during a stay of more than three months needs a permit. This permit is issued by the Cantonal Migration Office and is divided into several categories:
Permit B
(residence permit)
This permit includes a work permit. It is issued on presentation of an employment contract issued for 12 months or longer and is valid for five years.
Permit C
(settlement permit)
This permit is an unrestricted authorization for an unlimited period.
The prerequisite for this is an uninterrupted stay in Switzerland of at least five years.
Permit G
(cross-border commuter permit)
A permit with a work permit in Switzerland, but with residency in a neighboring country (e.g., Germany or Austria). The prerequisite here is that employees return to their foreign place of residency at least once a week.
Permit L
(short stay permit)
Authorization for a limited period (usually less than one year).
The EU/EFTA membership is necessary for obtaining the permit mentioned above.
An application must be submitted in due time for your family to join you. Usually, however, a residence permit is issued without any further complications.
---
Moving to Switzerland - FAQ
Formalities - Frequently Asked Questions
Yes, registration must be submitted to the registration office within eight days.
To successfully register in Switzerland, you need an employment contract, a rental agreement, a passport photo, and your valid identity card or passport. A fee is due on site, which must be paid in cash.
Health insurance is compulsory in Switzerland and must be completed within three months after immigration. The basic insurance plan covers all medically necessary treatments.
Average local food prices in Swiss supermarkets:
1l milk – approximately 1.40€
500g bread - approximately 2.40€
1kg rice - approximately 2.35€
12 eggs - approximately 5.00€
1kg cheese - approximately 12.00€
Due to the high food prices, it is worth living near the border to benefit from the lower German pri
But not only the food is noticeably more expensive, but also other activities as well. For example, going to the cinema costs €22, which is almost twice as much as in Germany.
Even a visit to a simple restaurant can easily cost around €40 per person.
Your move to Switzerland should, therefore, be well calculated right from the start, and all expected additional and ancillary costs should be taken into account.
Your UTS expert will be happy to assist you.
Since many employees in Switzerland live outside of the cities due to the high inner-city rents, they have to travel longer distances by bus or car every day. On average, this results in additional costs of around €650 per month.
Food prices are also significantly higher than in Germany, namely by as much as 20-30%.
---
Moving to Switzerland - Cost of Living
A higher cost of living
You should be aware of an important aspect before you move to Switzerland: With cities like Zurich and Geneva, Switzerland is a country with one of the highest costs of living. Increasing immigration, in particular, is causing rent prices to increase. Compared to other European cities, the cost of living is about 20% higher than usual. However, higher wages can compensate for the high cost of living. Here are some figures on the rent level as an example:
Rental prices in Zurich: Net rent per square meter 18.36 € - 36.40 €*
Rental prices in Geneva: Net rent per square meter 22.53 € - 38.48 €*
Rental prices in Basel: Net rent per square meter 15.92 € - 28.50 €*
* (as of November 2018) Please note that these are only average values and seasonal variations are always possible.