MOVING TO AUSTRIA
Emigrating to your neighbour? UTS will support you!
Is your new centre of life in Austria or are you leaving the region? With our experts in Vienna, we are happy to help you. No matter where: UTS knows the challenges and masters them for you. Every year, more than 400 customers trust us for their move from / to Austria.
UTS advises you on the preparations, clarifies all your questions and takes over the execution of your move. Austria is a popular emigration destination, especially among Germans: beautiful nature, the unique Alpine landscape as well as the similarities in language and culture make Austria particularly attractive.
With a population of approx. 8.9 million, Austria is a small country compared to Germany, but it scores high on attractiveness. Around 217,000 Germans now live in Austria, and not without reason. Vienna and Graz in particular are popular destinations, but Salzburg and Linz are also becoming increasingly attractive. Nature lovers in particular feel at home in Austria. Almost 60 percent of the country is mountainous, as the country borders on the Eastern Alps. Almost half of the country is forested. A popular destination for tourists is the Achensee, the largest mountain lake in Tyrol. The Alpbach Valley also attracts many tourists with its many sports and hiking opportunities.
When moving to Austria, however, there are some special features to consider in order to ensure a smooth process. Your UTS experts are the right contact for this and will accompany you step by step.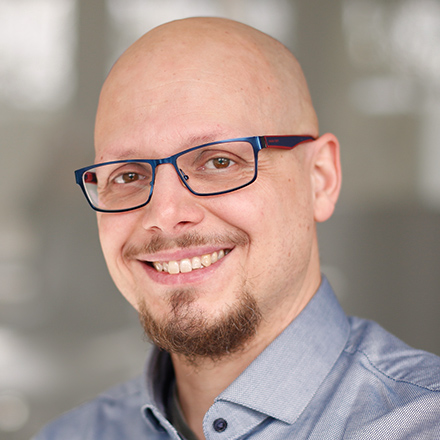 Your contact person
Mr. Simon Rieb
Removals Germany & Switzerland
Our services
Delivery & unpacking on site
Dismantling, packing & loading
---
MOVING TO AUSTRIA - TIMING
Transfer times to Vienna & Graz
For the transport from the loading point in Germany to the unloading point in Austria (and vice versa), depending on the distance, at least
1-2 working days should be calculated for the transport, depending on the distance.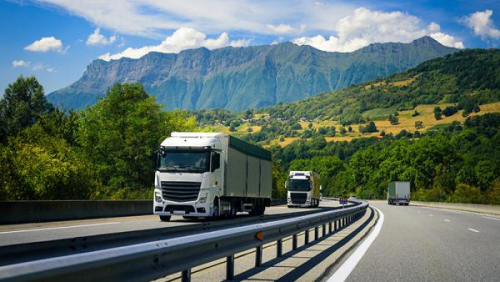 ---
MOVING TO AUSTRIA - ENTRY REQUIREMENTS
No visa requirement for Germans
UTS Germany recommends everyone to inform themselves early enough about the entry and residence regulations at the Austrian embassy. Nevertheless, we have already prepared a summary of the most important points for you:
All EU citizens, EEA citizens as well as citizens from Switzerland can stay visa-free in Austria for up to 3 months. Upon entry (at the airport), an identity card or passport valid for at least 6 months from the date of arrival must be presented.
After moving to Austria, every person must therefore register at the competent registration office of the municipality within 3 days. For this purpose, a valid passport, the birth certificate as well as a registration form signed by the landlord must be presented. Further information and the application form can be found here.
However, this registration does not yet grant a right of settlement in Austria!
Every person who works during his stay in Austria or stays longer than 3 months needs a permit.
Prerequisites for the residence permit are the following criteria:
proof of employment in the federal territory or
proof of sufficient financial means for you or your family members, as well as comprehensive health insurance coverage or
an education at a school or other educational institution and proof of sufficient means of subsistence and health insurance cover.
For third-country nationals (i.e. all persons who are neither EU citizens, EEA citizens, nor from Switzerland) a visa is a prerequisite for entry into Austria. This can be applied for at the Austrian representative authority at the applicant's place of residence.
If you have been living in Austria for more than 5 years without interruption, you can apply for a certificate of permanent residence. This is also the first opportunity to obtain the official photo ID, which also counts as an identity document.
The application for a permanent residence certificate must be made in person at the competent settlement authority. The following documents are required for this purpose:
Application form (completed and signed)



Valid identity card or passport



Proof of employment (e.g. employment contract, extract from the trade register, tax number) or



Proof of financial resources and health insurance coverage (e.g. bank statement, pension payment) or



Proof of admission to a school or other educational institution as well as proof of sufficient means of subsistence and health insurance cover.
MOVING WITH ANIMALS
Dog, Cat & Co. in Austria
Are you moving to Austria and are you planning to take your beloved pets with you? With UTS at your side, even your four-legged friends will arrive safely at their new destination. Among other things, we organise the transport and any formalities. This ensures a stress-free move for your pets, too.
There are a few points that should be taken into account when moving with animals. These concern, for example, topics such as preparations before the move, the acclimatisation period afterwards as well as the journey by plane. Here (insert internal link, moving with animals) you can find comprehensive information.
Do you have any further questions? No problem, our staff is there for you.
For a move to Austria your pet will need
Microchip
rabies vaccination
EU pet passport
MOVING TO AUSTRIA - IMPORT REGULATIONS
Import regulations on entry

Get advice
Austria is part of the European Union, so there are no further regulations to be observed for people entering from Germany.
Nevertheless, we recommend talking to one of our qualified UTS employees in order to provide you with tailored information for your move to Austria and to give you the best possible advice.
You will also find important information on the import of removal goods on the IAM homepage: Country Guide Austria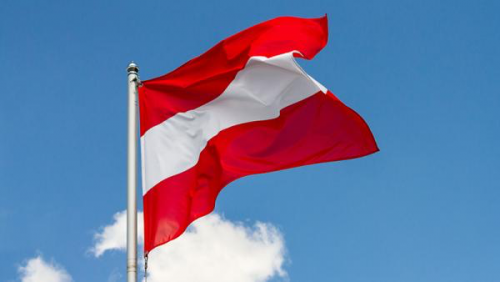 ---
MOVING TO AUSTRIA - FORMALITIES
Everything about health insurance
The health care system in Austria is basically comparable to that in Germany, which is an ideal prerequisite for your move to Austria. Health insurance is therefore compulsory, but there is no free choice of health insurance as in Germany.
Each of the 9 different federal provinces has its own regional health insurance fund (GKK). Some industries also have their own health insurance (e.g. mining).
Statutory health insurance offers good basic care, but more than one third of Austrians have taken out private supplementary insurance in addition to statutory health insurance in order to benefit from further advantages, such as comfortable accommodation in hospitals. This also offers patients a free choice of doctor and also covers the costs of alternative healing methods. At just under €20 per month, it is particularly affordable for students. From the age of 60, however, this private supplementary insurance costs considerably more at €300.
Before taking out the insurance, however, a general health check is required for all applicants, which determines whether the necessary admission criteria are met.
---
MOVING WITH A CAR
What do I have to bear in mind if I want to take my own car with me to Austria?
Re-register your car: If you move your main residence to Austria, you have to re-register your car within one month. Otherwise you may face penalties.
It is obligatory to take out third party insurance.
NoVA: The so-called NoVA (Normverbrauchsabgabe - standard consumption tax) must be paid to the tax office before registering your vehicle.
MOVING TO AUSTRIA - FAQ
Frequently asked questions
Below we have summarised some of the most frequently asked questions about formalities when moving to Austria. For further information, please do not hesitate to contact your UTS relocation manager.
MOVING TO AUSTRIA - THINGS TO KNOW
Culture and language
Almost 250 different languages
It is hard to believe, but almost 250 different languages are now spoken in Austria. Although German is officially considered the national language and is spoken by almost 88% of the entire population, Austrian German differs greatly in pronunciation, grammar and vocabulary from the High German spoken in Germany. For this reason, Austria also has its own dictionary, which is used both by the authorities and for school lessons and is also binding.
Hungarian, Slovenian and Croatian are also considered official languages in some municipalities in addition to German and are partly taught in schools in Burgenland, Carinthia and Styria. Other officially recognised languages are Slovak, Slovenian, Romany and Czech.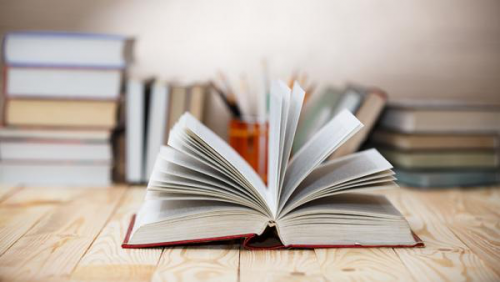 ---
MOVING TO AUSTRIA - LABOUR MARKET
The labour market
Although the unemployment rate of 5.9% is somewhat higher in Austria, the general situation on the Austrian labour market is good. Especially Germans are in demand on the labour market because of their punctuality and conscientiousness. Therefore, the chances of finding a job quickly after moving to Austria are very good.
In Austria, skilled workers are sought after in all fields. In particular, the tourism, gastronomy and hotel sectors are always looking for staff, as the demand in these areas cannot always be met with local staff, especially in the high season.
But what is the best way to find a job?
As in Germany, the easiest way to look for a job is via the Internet. The best place to start is the official website of the Austrian labour administration. It contains all the links to job exchanges and employment agencies in Austria.
Tax rate (%) = Income (€)
0.0 = 11,000 or less
20.0 = Over 11,000 to 18,000
32.50 = Over 18,000 to 31,000
42.0 = Over 31,000 to 60,000
48.0 = Over 60,000 to 90,000
50.0 = Over 90,000 to 1,000,000
55.0 = Over 1,000,000
Status: October 2022
---
MOVING TO AUSTRIA - TAX SYSTEM
Income tax
Paying taxes
After a stay in Austria of at least 6 months, you are obliged to pay tax on your income there, unless it is a posting. Those people who live on the border with Germany but work in Austria can pay their taxes in Germany if they wish. We at UTS Germany recommend that you enquire in good time with the tax authorities in your place of residence and place of work.
With the inclusion of the new tax reform 2015/2016, the tariff brackets were reorganised in 2016 and the tax rates were lowered. Instead of the previously applicable three rate brackets (36.5 per cent, 43.21 per cent and 50 per cent), there are six rate brackets as of 2016. For income shares above 1 million euros per year, a tax rate of 55 per cent was set until 2025. After that, it will be reduced to 50 per cent.
MOVING TO AUSTRIA - COST OF LIVING
Rental prices
Hardly any differences to Germany
On average, living in Austria is about 10.7% cheaper than in Germany, but there are big differences between the individual cities.
We have summarised the monthly rental prices for you to compare:
Average rental prices in Vienna
1-room flat
in the city centre: approx. 990€

1-room flat
outside the city centre: approx. 680€

3-room flat
in the city centre: ca. 1.900€

3-room flat
outside the city centre: approx. 1.300€

Durchschnittliche Mietpreise in Graz


1-Zimmer-Wohnung
im Stadtzentrum: ca. 600€

1-Zimmer-Wohnung
außerhalb des Stadtzentrums: ca. 510€

3-Zimmer-Wohnung
im Stadtzentrum: ca. 1.150€

3-Zimmer-Wohnung
außerhalb des Stadtzentrums: ca. 930€

Average rental prices in Linz
1-room flat
in the city centre: approx. 670€

1-room flat
outside the city centre: approx. 580€

3-room flat
in the city centre: approx. 1.400€

3-room flat
outside the city centre: approx. 1.000€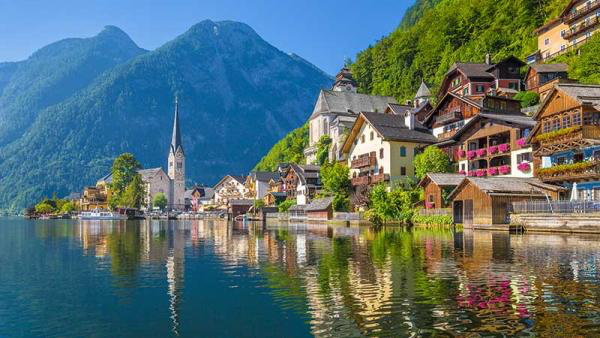 Average rental prices in Salzburg
1-room flat
in the city centre: approx. 920€

1-room flat
outside the city centre: approx. 760€

3-room flat
in the city centre: ca. 1.500€

3-room flat
outside the city centre: approx. 1.200€

Durchschnittliche Mietpreise in Innsbruck


1-Zimmer-Wohnung
im Stadtzentrum: ca. 820€

1-Zimmer-Wohnung
außerhalb des Stadtzentrums: ca. 740€

3-Zimmer-Wohnung
im Stadtzentrum: ca. 1.400€

3-Zimmer-Wohnung
außerhalb des Stadtzentrums: ca. 1.200€
As of October 2022. Please note that these are only average values and that there can always be deviations due to seasonal factors.


---
Food prices
Average prices
1l milk - approx. 1,20€

500g bread - approx. 2,00€

1kg rice - approx. 1,95€

12 eggs - approx. 3,30€

1kg cheese - approx. 13,50€

1kg bananas - approx. 1,80€

1kg beef - approx. 16,70€

0,5l beer - approx. 1,10€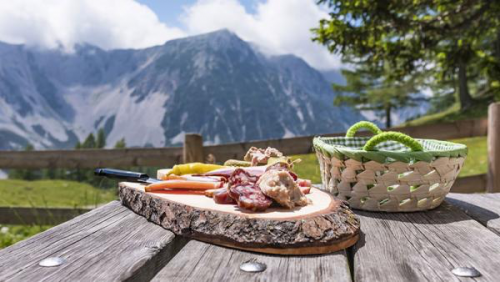 Food is not really more expensive than in Germany, even the rents are on the same level, although there are of course big differences between the big cities and the countryside. Leisure activities such as a visit to the cinema cost just as much as in Germany, at just under €12. A visit to a simple restaurant is also possible from 14€.
Since the average total cost of living (excluding housing costs) is only 7% higher than in Germany, you should therefore not expect any major additional costs when moving to Austria. If you have any further questions, your UTS expert will be happy to assist you.