MOVE TO THE UNITED KINGDOM
With UTS to the Northwest of Europe
Are you planning to move to Great Britain (UK)? As a moving company, we organise the entire process from A to Z. Many years of experience, professional expertise as well as individual removal advice will help you to have a relaxed and well-planned move.
Europe's largest island nation comprises four parts: England, Wales, Scotland and Northern Ireland. A total of around 67.5 million people live here (as of 2021). England has the largest population with around 54 million inhabitants. In Great Britain, you can expect world-renowned universities, the second largest economy in Europe and London as the most important city in the context of financial services worldwide. Great Britain also has a lot to offer in terms of culture. This includes an excellent infrastructure as well as great natural landscapes. These and other points make the country a popular destination abroad.
On this page you will find a lot of important information about moving to the the United Kingdom. As a moving company, UTS will give you helpful tips and advice on entry and import regulations, the health system, the cost of living and will be happy to help you with your move.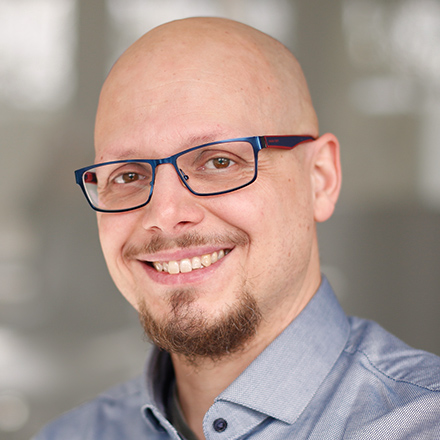 Your contact person
Mr. Simon Rieb
Removals Germany & Switzerland
---
TIMING
Transfer times to Great Britain
Export customs clearance in Germany: 0.5 day
Transport time to London: 1 - 2 days
Transport time to Manchester: 2 - 3 days
Transport time to Edinburgh: 3 - 4 days
Import customs clearance in Great Britain: 0.5 - 1 day
Note: The respective transfer times are given as a rough guide only and depend on shipping capacities, changes in customs regulations of the country of departure and destination, the current political situation in the country of departure and destination, the infrastructure of the country of departure and destination as well as the availability of the correct documents for customs clearance.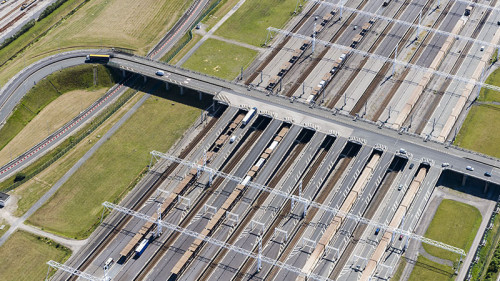 ---
ENTRY REQUIREMENTS
Visa compulsory from now on
In 2020, Great Britain left the EU. As a result of Brexit, the entry requirements have also changed: Visas are now required both for work and study and for a family-related move. There are no simplified entry requirements for EU citizens.
Identity card is no longer sufficient. The identity card as the sole document is also no longer sufficient. Since 01.10.2021, most EU citizens need a valid passport, which must be a maximum of 10 years old and still valid for at least 6 months.
Exceptions: Persons with a border worker permit or a permanent status through the EU Settlement Scheme, S2 Health Care Visitor as well as Swiss Service Provider with a valid entry permit may enter all parts of the United Kingdom, such as England, without a passport until 31 December 2025.
---
THE POINTS-BASED IMMIGRATION SYSTEM
Good qualifications are important
The new points-based immigration system (since 01.01.2021) is intended to promote the immigration of highly qualified persons. The respective applicant is assessed on the basis of a points system. The better the qualifications, the higher the score. You need at least 70 points for a work permit. The points are awarded, for example, on the basis of proven professional qualifications, English language skills or annual salary. You can find more information on the new points system on the homepage of the British government.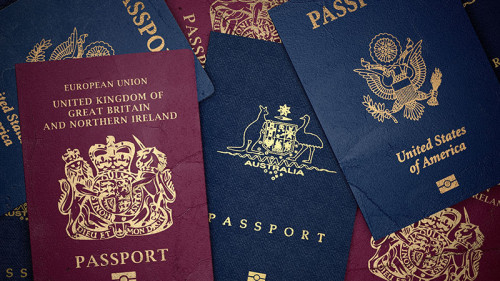 Further information on the visa application
The application for entry clearance or your relocation is made on the UK government website.
You must be able to prove that you meet all the criteria for the relevant entry permit.
You must also prove your identity. This can be done using a smartphone app or via the visa application centre.
A fee is charged for visa applications.
If your stay is longer than 6 months, you may have to pay an Immigration Health Surcharge. This gives you access to the UK health system. Whether this surcharge has to be paid depends on your immigration status.
Also note that visa application processing times can vary.
Once you have received approval after applying, you will be allowed to enter the country.
---
The most important visas at a glance:
Skilled Worker visa.
For the Skilled Worker visa, you need a job offer from a Home Office-licensed sponsor at a specific skill level, payment by the sponsor with a minimum salary, and English language skills at level B1 of the CEFR (Common European Framework of Reference for Languages).
Health and Care visa
You can apply for the health and care visa if you are working in a skilled health profession and have an offer of work from the NHS (health system in GB), the social care sector or employers and organisations providing services to the NHS. You must also be able to speak English and meet the criteria for the specialist pathway.
Global Talent (International Talent)
Global Talent enables highly skilled individuals to come to the United Kingdom, for example England and Wales, without an offer of employment. Global Talent applies to recognised leaders and future leaders in the fields of science, humanities, engineering, arts and digital technology.
Family visa
This family visa can be applied for if you wish to live with your spouse, partner, fiancé, child, parent or relative whom you are caring for on a long-term basis. To do this, the person/family in question must already be resident in a part of the United Kingdom, such as England and Northern Ireland.
Important: You should make absolutely sure that you meet all the requirements for the entry visa. Once the visa expires, you must either leave, request an extension or change to another immigration status. Settlement can usually only be applied for once you have lived in the UK, for example England and Northern Ireland, for 5 years. This is not possible for all immigration processes.
MOVING WITH ANIMALS
An animal-friendly move
Would you also like to take your pet with you to the UK? UTS will take care of it! We make sure that your pet will also arrive safely in its new home. We take care of organising the transport as well as dealing with all the necessary administrative requirements and regulations.
When moving with animals, many aspects have to be considered: Which moving preparations have to be made? How does the journey by plane work? UTS will give you the answers to these and other questions. We have summarised the most important information on this topic for you on our page Moving with animals.
Regulations for entering the UK with animals:
Entry with the EU pet passport is still possible if it was issued before 01.01.2021.
Pets require a microchip
Proof of a valid rabies vaccination
For dogs, a tapeworm treatment is required (must have taken place no less than 24 hours and no earlier than 5 days before entry)
Note of all proofs in the EU pet passport
---
Driving and entering the country with a car
The driving licence of EU citizens is also valid in the United Kingdom. An international driving licence is therefore not necessary for driving. For your car, you will need proof of ownership or a rental contract, as well as valid insurance documents for possible checks.
Although most roads are toll-free, in some regions tunnels or bridges are subject to tolls. These include, for example, the Dartford Crossing or the C-Charge in London. Payment is often made online or by telephone.
The two biggest differences to driving in Germany are that you drive on the left-hand side of the road and distance is measured in miles instead of kilometres. Once you get used to these aspects, you can admire the beautiful towns and villages as you drive around the country.
---
IMPORT REGULATIONS
Import regulations on entry
As a result of Brexit, the United Kingdom is no longer part of the EU customs region. As a result, all imported goods must be cleared through customs.
We cannot provide any information on the specific regulations in this context, as they are very complex.
Please contact us for individual advice. We will help you with all questions regarding import regulations in England, Wales, Scotland and Northern Ireland.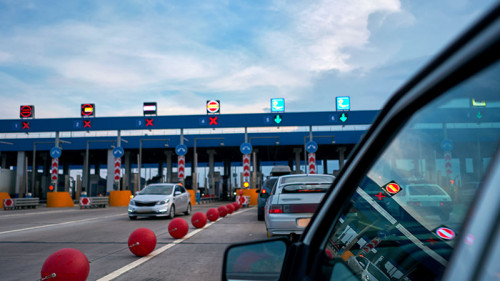 ---
GREAT BRITAIN'S HEALTH SYSTEM
Everything about the National Health System
The NHS (National Health System) is the public health system in the UK. It is largely funded by taxes and is free of charge for all citizens. Many medical treatments are covered by the NHS. These include, for example, general practitioners, specialists, outpatient services and hospital stays. Special dental treatment, implants or prostheses are not covered. In some cases, a co-payment must be made for certain medicines or visual aids. In case of illness, the general practitioner is usually consulted first. The general practitioner then refers the patient to a specialist if necessary.
Compared to medical treatment in Germany, specialist services are provided in hospitals. You should also note that comparatively longer waiting times must be expected.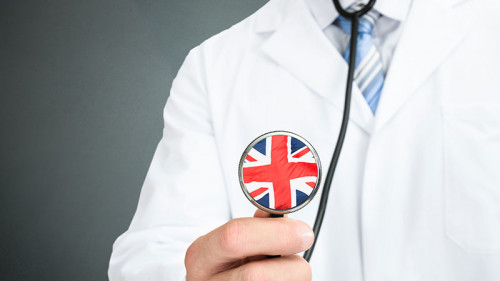 Tip: To avoid long waiting times, you can take out private health insurance in the UK. The respective doctor can be freely chosen, but the costs for the treatment must be paid directly.
MOVING TO THE UNITED KINGDOM - FAQ
Frequently asked questions
Below we have summarised some of the most frequently asked questions for you. For further information, please do not hesitate to contact your UTS Relocation Manager.
---
KNOWLEDGE
Culture and language
In the UK, you can expect to meet a polite and multicultural people. There is a great deal of emphasis on respectful interaction. The words "please" and "thank you" are taken for granted when dealing with fellow human beings. In addition, people in the United Kingdom are very patient. It is disliked that someone pushes in a long queue.
The outgoing British like company. They are also open-minded towards people from other countries. People in the UK love their famous pubs where you can relax and socialise after work. So they are definitely worth a visit!
BLACK TEA AND FISH AND CHIPS
Typically British!
Great Britain is perfect for tea lovers. Tea has been an integral part of British culture for several centuries. About 2.3 kilograms of tea are drunk per inhabitant per year. Black tea is particularly popular. Tea, which is classically served in fine porcelain cups, is usually accompanied by scones (pastries) with clotted cream and jam.
Alongside numerous dishes such as Yorshire pudding, shepherd's pie and haggis, fish and chips are the classic dish par excellence. The dish is made up of chips and a deep-fried fish. Side dishes include mushy peas, pickled onions or gherkins. One thing is certain: British food culture is different compared to Germany. There is something for everyone to discover here.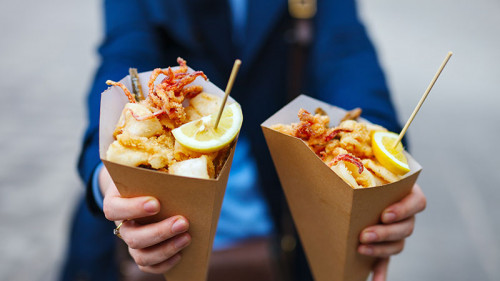 ---
LABOUR MARKET IN THE UNITED KINGDOM
The job market
In order to be successful on the labour market in the UK, a good level of English is necessary. German workers are in high demand due to the good school and education system in Germany. Therefore, the chances of finding a job with good qualifications are also quite good. However, in order to obtain a work permit, you must go through the points-based immigration system and apply for a visa (see Immigration Rules for more information).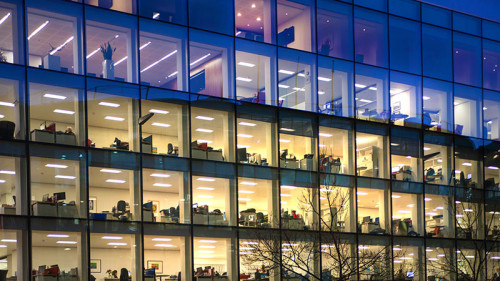 JOB OPPORTUNITIES IN GREAT BRITAIN
Which jobs are most in demand?
There are good job opportunities in a wide range of sectors: These include the pharmaceutical industry, mechanical engineering, renewable energy and environmental technology. Qualified professionals are also in demand in medical fields, nursing, catering and sales. Overall, the prospects in the service and health sectors are good.
If you want to look for a job before you move to the UK, you can contact local EURES advisers or order British newspapers. In the latter, there are some job offers sorted by sector.
Good to know: Most jobs in the UK are found around London and in the south of England. The minimum wage is the equivalent of about 11.31 (as of 2022). A person is only entitled to the minimum wage when he or she is at least 23 years old.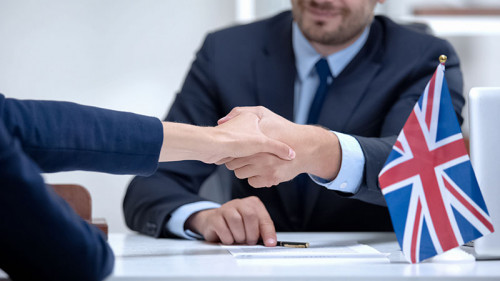 ---
COST OF LIVING
Rental prices in the United Kingdom
Finding a suitable place to live in the UK is not always easy. We advise you to start looking for a flat or house before you move. The housing shortage is the reason why the search for accommodation can be complicated. Especially in big cities like London, the shortage of housing is omnipresent, as demand is very high and good offers are rather rare. The higher the financial budget, the easier it is to find a suitable property.
Beware: Some owners take advantage of the helplessness in the flat search and advertise a property with false information and offers. In reality (and often only when moving in), the property differs significantly from the description. Only in a few cases is it possible to get back the rent and deposit already paid. Particular caution is advised, especially in internet portals. For this reason, we recommend that you contact professional estate agents and not move head over heels.
(Status: 2022)
Average rental prices
London (England)
1-room flat
in the city centre: approx. 2.200€


1-bedroom flat
outside the city centre: approx. 1.600€


3-room flat
in the city centre: ca. 3.800€


3-room flat
outside the city centre: approx. 2.600€.
Average rental prices
in Belfast (Northern Ireland)
1-room flat
in the city centre: approx. 960€

1-room flat
outside the city centre: about €670


3-room flat
in the city centre: ca. 1.500€


3-room flat
outside the city centre: ca. 980€
Average rental prices
in Edinburgh (Scotland)
1-room flat
in the city centre: approx. 1.100€


1-room flat
outside the city centre: approx. 830€


3-room flat
in the city centre: ca. 2.100€


3-room flat
outside the city centre: ca. 1.250€
Average rental prices
in Manchester (England)
1-room flat
in the city centre: approx. 1.100€

1-room flat
outside the city centre: approx. 760€

3-room flat
in the city centre: ca. 2.000€

3-room flat
outside the city centre: approx. 1.200€
Average food prices
The cost of living in the UK is about 30 percent higher than the average in Central Europe. This applies to rent prices as well as food, tickets for public transport or entrance fees for cinemas. Especially in London, higher costs are to be expected in general.
1l milk: approx. 1,10€
500g bread: approx. 1,16€
1kg rice: approx. 1,33€
12 eggs: approx. 2,30€
1kg cheese: approx. 6,65€
If you have any further questions or would like to make a move, we would be happy to support you as a company. We look forward to your enquiry!