Moving to China
Welcome to the Middle Kingdom - with UTS
Is your new life centered in China or are you leaving this region? With 4 locations in the Middle Kingdom, we are happy to help you. No matter where you go: UTS knows the challenges and overcomes them for you. Every year, more than 500 customers trust us to move to and from China.
UTS advises you on the preparations, clarifies your questions on a visa, immigration, and import regulations and also manages the execution of your move. China is one of the most popular emigration destinations in the world, and this is not without reason as the country impresses again and again with numerous records: With more than 1.4 billion citizens, it has not only the largest population but also the fastest growing. Furthermore, China is in the top position when it comes to foreign investments. These factors attract many people to the country every year, which the following statistics also confirm: More than 28,000 Germans emigrated to China within the last ten years.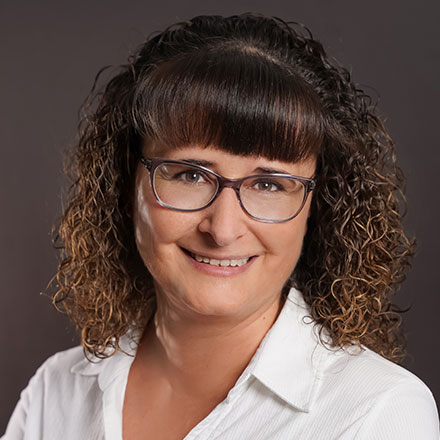 Your contact person
Mrs. Christine Andriollo
International removals
Booming economic power
The People's Republic is particularly beneficial for investors, specialists and managers. With an average economic growth of 6.7% and the largest economy in the world, the country offers unique opportunities. The high level of income is also a big factor that draws in a lot of people to China. Financial experts also see great opportunities for the entire global economy in the People's Republic. Numerous foreign companies, including an increasing number of German companies, invest in China or have it produced there. Although there are plenty of cheap workers, there are unfortunately far too few skilled workers, which creates a first-class opportunity for those willing to emigrate.
---
Moving to China - Scheduling
Transfer times China / Shanghai
Export customs clearance in Bremerhaven, DE //
Hamburg, DE 2 – 4 days
34 days at sea
Import customs clearance in China 8 – 10 days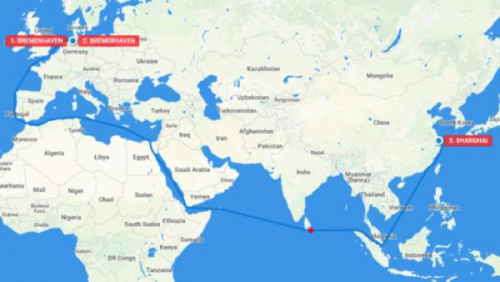 ---
Moving to China - Entry requirements
Visa is mandatory
German citizens need a valid passport and visa to enter China. Please note that the passport must be valid for at least six months. The visa must be applied for at the "Chinese Visa Application Service Center" before traveling to China. We recommend an early application, as seasonal delays of several weeks can occur. Also, there is no possibility of obtaining a visa upon arrival. Anyone staying in the country for more than 24 hours is obliged to report to the local police authority. If you are staying in a hotel, this will be done automatically for you.
As there are more than eleven different types of visas in China, we have listed the most relevant visas for you, namely the permanent visa and the work visa:
The Work Visa (Z-Visa)
A work visa is required if you are staying and working in China for more than six months. It is issued to both the applicant and his/her family members. For this, you need an invitation from the employer and a health certificate with an HIV test. In addition, each applicant must register at the Ministry of Labor and Social Security within 30 days of arrival in China. A one-year work permit will then be issued there. Please note that it is not possible to extend the visa. Only a new application after expiration is possible.
The Permanent Visa (D-Visa)
The permanent visa is valid for anyone who wants to stay in China permanently. This visa can only be obtained if you are invited to enter China. To pursue a professional activity, every person entering China also needs a work visa (Z-visa).
---
Moving to China - FAQ
Formalities - Frequently Asked Questions
Below we have summarized some of the most frequently asked questions about formalities when moving to China. For further information, please contact your UTS expert at any time.
To be able to plan your move to China optimally, we recommend that you cancel your registration at the registration office in Germany in good time. Entry is only possible with a passport valid for at least six months in addition to a visa. Upon arrival in China, everyone must report in person to the local police within 24 hours.
The German driving license is not valid in China, even with an international driving license you are not allowed to drive. However, it is possible to apply for a Chinese driving license. Requirements for this are a valid German driving permit, a health certificate and the completion of a theoretical examination. If you have a driving license for less than three years, you will also have to take a practical test.
In China, there is no compulsory health insurance like in Germany. However, we recommend that you get health insurance before moving to China. Many employers also offer health insurance that covers all basic needs to their employees. Private insurance is also possible. The costs vary greatly depending on benefits and other criteria. Usually, employees who are employed by a foreign employer are offered health insurance with better conditions.
Although there is a social security agreement between China and Germany, this is only valid for pension and unemployment insurance, and only if the employee is relocated to China. Furthermore, the period is limited to 4 years. In China, the pension consists of the basic pension, which is co-financed by the employer and the employee's own savings. Self-employed and freelancers can apply for membership of the retirement fund but must pay all contributions themselves. Further information can be found in the German Pension Insurance.
---
Moving to China - Cost of Living
How expensive is life in China?
With an area of almost 10,000,000 square kilometers, the country is very geographically diverse. The cost of living is also very city dependent. In general, however, one can assume that prices are higher on items such as dairy products and beverages compared to Germany. A modern and centrally located apartment in Shanghai can quickly cost several thousand euros, but in medium-sized cities or outside of the city center, apartments for a few hundred euros can be found, too. In the following overview we have summarized the average rental prices for the cities Beijing and Shanghai for you:
Average rental prices in Beijing
1-room-apartment
in the city center: approx. 700€
1-room-apartment
outside the city center: approx. 400€
3-room-apartment
in the city center: ca. 1700€
3-room-apartment
outside the city center: approx. 1000€
Average rental prices in Shanghai
1-room-apartment
in the city center: approx. 850€
1-room-apartment
outside the city center: approx. 500€
3-room-apartment
in the city center: approx. 2000€
3-room-apartment
outside the city center: approx. 1000€