Country page Singapore
Moving to the Lion City with UTS
Singapore is a city state located between Malaysia and Indonesia. In terms of area, it is the smallest state in the whole of Southeast Asia. Nevertheless, the population density is high. A total of about 5.9 million inhabitants live here (as of 2022).
The quality of life in Singapore is very good. The rich and culturally diverse state offers optimal conditions for emigrants. Among other things, it scores with a low crime rate, warm temperatures all year round and an excellent infrastructure and medical care.
German emigrants are also drawn to the small city state. In 2021, for example, 419 Germans officially emigrated to Singapore. In the period between 2012 and 2021, the number of emigrants was around 6,543.
Embark on the great journey to Singapore with UTS! Thanks to our international network, even far-flung destinations are no problem for us. With many years of experience, a high level of professionalism and knowledge of our customers' requirements, we ensure that your move to
Singapore runs smoothly. Every customer receives a personal consultation so that we can coordinate all relocation matters together with you individually according to your needs and no questions remain unanswered.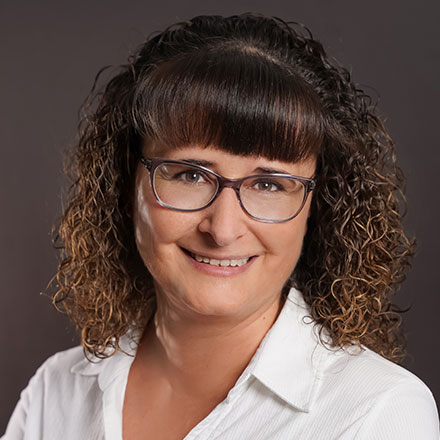 Your contact person
Mrs. Christine Andriollo
International removals
Below you will find comprehensive information on various relevant topics related to moving to Singapore. This includes, for example, information on the various visas and passports, entering the country with animals and useful information on the health system.
Our services
Delivery & unpacking on site
Dismantling, packing & loading
---
Moving To singapore - transfer times
Transfer times to Singapore
Export customs clearance: approx. 2-4 days
Transport time by sea freight: approx. 23-28 days
Import customs clearance: approx. 5-8 days
Note: The indication of the respective transfer times only serves as a rough guide and depends on shipping capacities, changes in thecustoms regulations of the country of departure and destination, the current political situation in the country of departure and destination, the infrastructure of the country of departure and destination as well as the availability of the correct documents for customs clearance.
---
Moving to Singapore - entry requirements
Entry requirements
Visa required for a stay of 3 months or more. You do not need a visa for a stay of up to 3 months. A passport valid for at least 6 months is sufficient. If you are staying in Singapore for longer than 3 months, you will need to apply for a visa.
As soon as you arrive in Singapore, it is advisable to register at the German embassy. The following documents are important: passport, Singaporean residence and/or work permit, deregistration notice and a completed and signed application form. The new place of residence is then entered in the passport.
The SG Arrival Card - Simplified entry
If you want to speed up your entry, you can fill out the so-called SG Arrival Card. Your details,
which you would normally write down on an entry document, can be conveniently filled in via the
internet browser or app. The SG Arrival Card is submitted up to 14 days before your scheduled
arrival in Singapore.
On the ICA website you will find more information about the SG Arrival Card.
The 3 most important visas in Singapore
Below is an overview of the 3 most relevant work visas ("Passes") in Singapore. For a complete
overview and detailed information, please visit the homepage of the Ministry of Manpower.
Employment Pass
The Employment Pass is for foreign professionals, managers and executives who have received a
job offer in Singapore. The salary in the new job must be at least 4,500 dollars. The pass is applied
for by the employer or employment agency and issued by the Ministry of Manpower. It is important
that the applicant has the necessary qualifications, such as a good university degree. The cost of
applying for the passport is usually covered by the employer. The duration of this pass is up to 2
years. An extension of up to 3 years is possible.
S Pass
This passport is suitable for skilled workers from a wide range of fields. Compared to the
Employment Pass, a high level of professional qualification is not necessary. What is important,
however, is a vocational qualification, diploma or training. In addition, the respective activity should
have been learned for 1 year. To obtain the S Pass, you need a job offer in Singapore and a
minimum salary of $2,500. Furthermore, the application for the passport is also done through the
employer or an intermediary. The duration of the pass is 2 years and can be extended for another
3 years.
Dependant's Pass
The Dependant's Pass allows family members (spouse, unmarried children under 21 years of age)
of a family member living in Singapore who holds the Employment or S Pass to live and work. This
passport must also be applied for through the employer or through an appointed employment
agent and is valid for up to 2 years as well as renewable. The period of validity is linked to the
validity of the respective principal pass holder's work pass. The salary of the principal pass holder
must be at least $6000.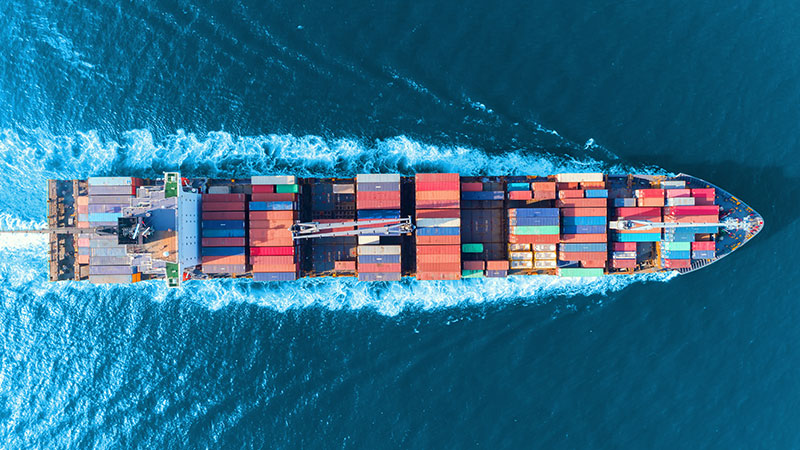 Preparation of all necessary documents
Depending on the type of passport, you will need some documents in order to apply for it. These include a copy of your passport, a recent passport photo (no more than 3 months old) and your entry card or entry number. For the Employment and S Passport, you will also need documents proving your qualifications. Make sure that the documents are in English and have been officially translated.
Expect waiting times
The processing time for visa applications can vary depending on the case. In any case, you should expect waiting times. If the application for an employment passport is submitted manually, for example, you can expect a processing time of up to 8 weeks. An online application, on the other hand, will be processed within approx. 3 weeks.
---
Entry with animals
Pets are allowed!
If you want to bring your pet to Singapore, there are a number of important things to consider. Here
is an overview of the most important aspects.
Attention: The information refers to dogs and cats.
Dogs and cats must be microchipped. If this is missing, entry will be prohibited.
An international vaccination certificate should be carried for each animal.
Important vaccinations for dogs: Hepatitis, Parvovirosis, Distemper
Important vaccinations for cats: Cat cold, cat epidemic
Every animal needs a rabies vaccination and proof of titer.
An import permit must be applied for at least 30 days before departure.
24 hours before arrival, the respective animal must be registered with the Singaporean authorities.
You need a health certificate for each animal. This must have been issued no more than one week before departure. It is important that this is confirmed by a public health officer.
The respective animals must not be intended for sale.
Good to know: The specific import regulations depend on the country of origin. In Singapore,
there are 4 categories (A, B, C, D). Animals from Germany fall under category B. This means,
among other things, that dogs and cats from category B do not have to be quarantined,
provided that all regulations are complied with and the animals are clinically healthy.
Further information can be found on the homepage of the Animal & Veterinary Service of
the Singaporean government. Furthermore, this page also provides information on importing
other animals (except dogs and cats). Click here to go to the homepage.
---
Driving in Singapore
The car as a luxury good
Singapore has an excellent, modern infrastructure. To get around, there is a dense network of buses, suburban trains, underground trains and taxis. The latter are quite inexpensive. You can therefore usually get around without a car without any problems.
On the other hand, those who want to use their own car have to overcome a number of hurdles. For one thing, the costs for parking fees and fuel are high. There is also a toll system in the city centre. Secondly, there are high requirements for private car ownership in Singapore. Anyone who wants to buy a car first needs a licence (Certificate of Entitlement), which must be purchased

at auction. The licence is valid for a period of 10 years. s such as the Registration Fee (RF). This is the basic fee for registering the vehicle. It amounts to SGD 140. You should also note that new car prices in Singapore are significantly higher than in Germany. You can find more information here
Importing your own car to Singapore
It is possible to import your own car from Germany to Singapore. However, high costs and strict
regulations must be expected here:
The car must not be more than 3 years old.
Importation will only be allowed if it is a vehicle that fills up with unleaded petrol.
A successful inspection must have taken place.
The import of left-hand drive vehicles is not permitted.
Observance of the new emission standards (EURO VI for petrol and diesel vehicles, EURO IV for motorbikes)
Is my driving licence valid in Singapore?
The German driving licence alone is not recognised in Singapore. Depending on your
residence status and length of stay, you will need to check whether you need a Singapore driver's
licence.
Residence of more than 12 months or permanent residency: In this case, a Singaporean
driving licence must be applied for within 3 months. A successfully passed basic theory test is
required.
Residence of less than 12 months and no permanent residence permit: In addition to your
German driving licence, you also need an international driving licence. You can apply for this at the
Road Traffic Office in Germany. The costs are around 15 euros. Attention: The international
driving licence is only valid in combination with the German driving licence.
---
Import regulations
Attention: Strict customs regulations
We strongly advise you to comply with customs regulations in Singapore. Otherwise, you may
incur high penalties. Of course, our UTS experts are always available to advise you on all
important questions regarding import regulations in Singapore.
What you should look out for when importing:
The importation of money must be declared if the value exceeds SGD 20,000.
Import ban on weapons, ammunition, bullet-proof clothing, handcuffs, chewing gum (exception: chewing gum as a medical product), fireworks, toy weapons, e-cigarettes, products of protected
animals and plants
An official permit is required for the import of fruit, vegetables and meat.
There are no duty-free allowances for tobacco products. These may only be imported against an
import tax. Cigarettes are declared and taxed individually.
Prescription medicines can only be imported if a medical certificate in English is provided.
Tax exemption on the import of removal goods
As a rule, goods and services tax (GST) of 7% is levied on the shipment of household and
personal effects if they have a value of goods of more than 400 Singapore dollars.
Tax-free importation is possible if you emigrate to Singapore or change your residence there.
However, there are some proofs that you have to provide to the customs authorities:
Change of residence
The respective items must be your property.
The items must have been in your possession and used by you for at least 3 months.
The items may not be sold or transferred for 3 months from the date of importation.
Items must be imported no later than 6 months after your first arrival in Singapore.
Important: Alcoholic beverages, tobacco products and motor vehicles are excluded from the GST
exemption.
We recommend that you check in advance if you want to import items that are controlled or even prohibited in Singapore. You may need a permit for the import. On the Singapore Customs website of the Singaporean government you will find further information.
Tip: On this topic, you can also take a look at the Country Guide Singapore on the IAM website.
Culture in Singapore
A wide variety of influences come together here
The "one" culture that is typical of Singapore does not exist. Rather, the most diverse cultural influences come together in the small city state. Singapore has a total of 4 official languages (Chinese, English, Malay and Tamil). As a result, a wide variety of nations live close together here. These are mainly Chinese, Indians, Malays and immigrants from all over the world. Nevertheless, it
can be said that Singaporean culture is largely marked by Chinese influences. Thus, many Chinese customs can also be found in Singapore.
The greatest commonality of all cultures: the love of food
As diverse as the people of Singapore are, most of them have a love of food in common. Their diversity is represented in particular by the hawker centres. These are small street food markets. A wide variety of influences, especially Chinese, Indonesian and Tamil, are combined there. This gives rise to new dishes, including the world-famous laksa soup, for example.
Did you know? In December 2020, the UNESCO Commission added the Hawker culture to the ist of Intangible World Heritage Sites of Humanity. So they are definitely worth a visit.
"The Fine-City"
Singapore has the reputation of being the cleanest city in Asia. The reason for this is the high penalties for violating certain regulations. These include, for example, littering, which is punishable by a fine of 1,000 Singapore dollars. Eating and drinking on public transport is also prohibited. Chewing gum is no longer prohibited, but it may only be used for medical reasons.
Exemplary: Cleanliness is also becoming increasingly popular in other respects. Singapore is increasingly committed to environmental protection. On the one hand, there is a lot of green here in the form of parks and spaces, and on the other, Singapore is focusing on the use of electric transport.
Singapore has a special reputation not only for cleanliness. The crime rate is also very low, which means that you can stay freely in all parts of the city at night without any problems. For example, alcohol consumption is prohibited in public places between 22:30 and 07:00. Inappropriate behaviour can also lead to fines or imprisonment. According to the Global Peace Index 2022, Singapore ranks 9th among the 10 safest countries in the world.
---
Working in Singapore
A work permit is the be-all and end-all
To be able to work in Singapore, you need a work permit. This can be applied for through the Ministry of Manpower. Without this permit, work is considered illegal and is punishable by heavy fines.
Singapore is dominated by the service and manufacturing sectors. In addition, there is Singapore's position as an important international financial centre.
It is important that you have a very good command of English, experience in the respective industry and a university degree or vocational training. If you have qualifications in areas such as healthcare or finance, logistics, biomedicine, tourism, electronics or IT technology, then your chances of finding a job in Singapore are good. The unemployment rate is very low and was 2.65 per cent in 2021.
Overall, Singapore places a high value on a skilled workforce. Among all youth, about 92.5 per cent attend secondary school. In addition, 3 universities are available for academic education. Due to the excellent education system, there are many highly qualified potential workers in Singapore.
The average working week in Singapore is 44 hours, 5 or 6 days a week. Holiday entitlement is a maximum of 14 days. However, it should be noted that there are also individual agreements, which means that the above values may differ.
---
Health system & health insurance
High standards
Singapore's health system is very good and among the best in the world. It can be compare with German standards in every case. There are both public and private hospitals and clinics. In addition, many medical professionals can speak good English, which makes communication much easier.
Health care is built on three pillars: Medisave, Medishield and Medifund. MediSave is a compulsory health insurance scheme. Each employee pays part of his or her salary into a designated savings account. Medishield is another, but voluntary health insurance scheme. It can be used, for example, to finance high costs for long-term medical treatment or a serious operation. Medifund serves as a safeguard for needy people who, for example, cannot afford medical treatment due to financial difficulties.
However, the 3 programmes can only be used by people with permanent residence or Singaporean citizenship. If you do not have this status, then you will have to pay for the costs of your medical treatments yourself. For this reason, we strongly recommend that you take out private health insurance.
---
Singapore's economy
From emerging country to highly developed industrial state
Singapore's economy is a highly developed market economy. The small city state is considered one of the most competitive in the world and is an important place for the financial and industrial sectors. Singapore is one of the four tiger economies in Asia and has developed from an emerging market to an industrialised country in a short period of time.
About 67.4 percent of the economic output is attributed to the service and banking sector. Industry takes up about 32.6 per cent. Almost half of the total industrial production falls to the manufacture of electronic devices. In addition, exports of electronics, petrochemicals, medical technology, optics and pharmaceuticals also play a major role in Singapore's economy.
Singapore is optimally connected to the world market due to its advantageous geographical position. The port in Singapore is the second largest in the world and is an important transhipment point for goods. Industrial locations in particular are found in port and coastal areas. In addition to the United States, Malaysia, Indonesia, China and Japan are relevant trading partners of the city state.
---
RELOCATION TO SINGAPORE - FAQ
Frequently asked questions
Below we have summarised some of the most frequently asked questions about formalities when moving to Singapore. For further information, please do not hesitate to contact your UTS relocation manager.
Unfortunately, we cannot give you a general estimate of the total cost of your move. There are various factors that influence the price. One of them is the volume of the removal goods. You can find more information on this topic here. Of course, we will also advise you personally so that you can get a detailed overview of all costs.
The German driving licence is only valid in combination with an international driving licence. If you will be staying in Singapore for more than 12 months or have a permanent residence permit, a Singapore driver's licence must be applied for.
The pure transport time of your removal goods is approx. 23-28 days. In addition, export customs clearance takes approx. 2-4 days and import customs clearance approx. 5-8 days.
No, there is no obligation to register.
Yes, this is possible. However, you must abide by some regulations for the entry of pets. These can be found on this page under the heading Entry with Animals.
If you have qualifications in healthcare or finance, logistics, biomedical, tourism, electronics or IT technology, then you have good job prospects in Singapore.
Especially for international moves, early planning (at least 2 months in advance) makes sense. You should also study the entry and import regulations in Singapore in depth so that you can make all the necessary arrangements in good time.
A 3-room flat in the city centre costs the equivalent of about €5,500. Outside the centre it is a little cheaper at around 3,600€.
---
Living in Singapore
Compared to Germany, significantly higher rents can be expected in Singapore. But here, too, it also depends on the location and furnishings of the property in question.
Foreigners who move to Singapore often prefer to buy a condominium. The advantage is that these are usually very well equipped, but this also leads to a high purchase price. Apart from high prices, detached houses are rarely found in Singapore. For this reason, they are particularly popular. Although Singapore has little space due to its size, the majority of rental flats are 3-room
flats.
Important when renting a flat: Before you sign your rental agreement, you should carefully read all the clauses listed there. Negotiations regarding clauses are common in Singapore. Also, the tenancy agreement should state who pays the stamp duty. This refers to the registration of the lease with the Singapore authorities. Popular places to live within Singapore for expatriates are Orchard/River Valley, Holland Village and Tiong Bahru.
Average rental prices
1 room in the city centre: approx. 2,700 euros
1 room outside the city centre: approx. 2,000 euros
3-room in the city centre: approx. 5,500 euros
3-room outside the city centre: approx. 3,600 euros
---
Average cost of living
Singapore is one of the most expensive countries in the world. Below you will find an overview of the average cost of living and food prices.
Cost of living for a family of four: approx. 3,586€ without rent
Cost of living for a single person approx. 988€ without rent
Average food prices
1 l milk: approx. 2,50€
500 g bread: approx. 1,90€
1 kg rice: approx. 2,70€
12 eggs: approx. 2,70€
1 kg cheese: approx. 18,50€
1 kg potatoes: approx. 2,15€