MOVE TO UNITED ARAB EMIRATES (VAE) DUBAI & ABU DHABI
Moving to the UAE (Dubai & Abu Dhabi) - A revolutionary emerging country
The United Arab Emirates, including Dubai and Abu Dhabi, have become an increasingly popular emigration destination in recent years. Here you can expect beautiful beaches on the Gulf of Oman and the Persian Gulf, luxurious hotels and buildings, as well as strong economic growth and a high standard of living.
The United Arab Emirates, abbreviated UAE, is located on the Arabian Peninsula in Southwest Asia. The country is a federation consisting of seven emirates. These include the two world-famous emirates of Dubai and Abu Dhabi. A total of around 9.9 million people live in the UAE. The valid currency in the emirates is the UAE dirham. Thus, 100 dirhams are converted to only about 27.60€.
The country is also an interesting destination for German emigrants, as there is no direct income tax and the cost of living in Dubai and Abu Dhabi is not as high as in Germany. In the big cities, you can also get a good position for an aspiring career in the working world.
Basically, Arabic is spoken in the Emirates. In the world of commerce and work, however, a good knowledge of English is particularly advantageous. If you are living in Dubai and Abu Dhabi for a longer period of time, it is advisable to learn the Arabic language and to get to know the Islamic culture intensively. Hindi, Urdu and Persian are also spoken.
UTS is at your side for your move to Dubai or Abu Dhabi! We will plan your move to the UAE for you and take care of all the important details so that you can experience the move you want. Please contact us for further information.
Our services
Delivery & unpacking on site
Dismantling, packing & loading
---
RELOCATION TO THE UNITED ARAB EMIRATES (DUBAI & ABU DHABI) - TIMINGS
Transfer times to Jebel Ali
Export customs clearance in Bremerhaven, DE //
Hamburg, DE 2 - 4 days
25 days at sea // Jebel Ali, United Arab Emirates
Import customs clearance in the United Arab Emirates approx. 5 - 8 days
Note: The indication of the respective transfer times is only for rough orientation and depends on shipping capacities, changes in the customs regulations of the country of departure and destination, the current political situation in the country of departure and destination, the infrastructure of the country of departure and destination as well as the availability of the correct documents for customs clearance.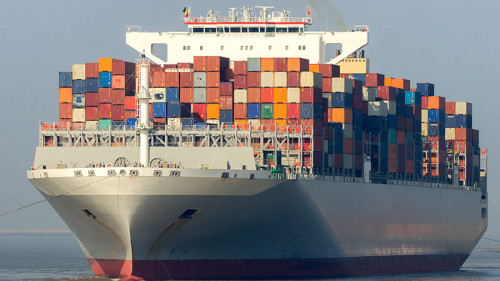 ---
MOVING TO DUBAI AND ABU DHABI - ENTRY REQUIREMENTS
Passport is mandatory
To enter Dubai and Abu Dhabi, all you need is a valid passport. This must be valid for at least six months and must not be a temporary passport.
As a German citizen, you do not need a visa to enter Dubai and Abu Dhabi if you are not staying in the country for more than 90 days in a 180-day period. However, you cannot take up employment without a visa.
If you are planning a long-term stay, you will need a residence visa. This is often valid for about three years. An unlimited residence and work permit is virtually impossible. Requirements for obtaining a residence permit are:
Legalisation of a school or university degree for the UAE at the embassy.
Proof of legalisation of other family members who are also to enter the country
Proof of local health insurance
Undergoing a medical examination by a public health officer
In addition, nationals and foreigners living in Dubai or Abu Dhabi will need an identification card. You will also need this to obtain a work permit. The "Emirates ID" is applied for at the UAE government. You can find the official application here
As a foreigner, you have few options to obtain UAE citizenship. One reason for obtaining it is to marry a UAE citizen on the condition that you are of the Muslim faith.
The Remote Working Visa
Since October 2020, the so-called "Remote Working Visa" has been offered when moving to Dubai. This allows foreign professionals to live in Dubai for one year, but continue to pursue their job in their home country. As a visa holder, you are then even entitled to open a bank account and enrol your children in the emirate's local schools. The aim of the visa is to attract more well-educated professionals and academics to the country who wish to continue living in the UAE after the visa expires.
The cost of the visa is around €240. It is accessible to all nations if the following crucial criteria are met:
- Passport valid for at least 6 months.
- Health insurance valid in the UAE
- Proof of employment and a remaining contract period of at least one year
- Salary statement and bank statements for the last three months
- Proof of a minimum salary of US$5,000 (equivalent to approximately €4,200) per month
Please note: If you already have a residence visa or have applied for residence, the Remote Working Visa does not apply. In addition, multiple entries and exits are possible with the visa. If you stay outside the UAE for more than six months, your Remote Working Visa will automatically expire.
Das Retirement Visa
Das Retirement Visa ermöglicht Personen im Ruhestand einen weiteren Aufenthalt in den Emiraten, auch nach der Arbeitsniederlassung. Zurzeit können sich lediglich Personen melden, die zum Zeitpunkt der Arbeitsniederlassung bereits in den Emiraten leben. Das Programm "Retire in Dubai" soll aber noch ausgebaut werden und allen Personen, die einen Umzug in die VAE für den Ruhestand bevorzugen, ein Visum ermöglichen. Sollte ein solches Visum für Sie infrage kommen, müssen Sie mindestens 55 Jahre alt sein und eine gültige Krankenversicherung für die VAE besitzen. Zudem muss mindestens eines der folgenden Kriterien erfüllt sein, damit Sie einen Antrag stellen können:
Ein monatliches Einkommen von 20.000 Dirham (ca.

600€)

Finanzielle Mittel mit einer Mindesthöhe von 1 Millionen Dirham (ca. 230.000€)

Eigentümer von

Immobilien

in den VAE mit einem Wert von mindestens 2 Millionen Dirham (ca.

460.

000€)

Finanzielle Mittel und Eigentümer von Immobilien in den VAE in Höhe eines Gesamtwerts von 2 Millionen Dirham (ca. 460.000€)
Die Gültigkeitsdauer des Visums beträgt fünf Jahre. Das Visum kann jederzeit online verlängert werden, solange die Voraussetzungen für den Anspruch des Visums weiterhin erfüllt werden.
Wichtig zu wissen: Das Visum gilt nicht nur für den Antragsteller, sondern auch für den Ehepartner und die Kinder. Jedoch dürfen Jungen nicht älter als 18 Jahre und Mädchen nicht älter als 21 Jahre sein, um ein gültiges Visum zu erhalten.
---
MOVING WITH ANIMALS
With your four-legged friend to the UAE
UTS also takes care of dogs, cats & co. With our help, your pet will arrive safely in its new home. In addition to transport, we also take care of the administrative requirements that need to be taken care of when you move to the UAE.
If you would like to get some important information and tips beforehand, you can read about moving with animals on our page worth knowing. This way, you and your four-legged friends will be well prepared for the time ahead.
---
MOVING TO DUBAI AND ABU DHABI - IMPORT REGULATIONS
Entering Dubai and Abu Dhabi
The import regulations for certain goods into Dubai and Abu Dhabi are, as with many countries, quite complex. The import of weapons, drugs or pornographic articles is heavily punished. Even the smallest revealing images can be interpreted as pornography and thus severely punished by the government. Furthermore, you should not carry e-cigarettes with you, as these are banned in the UAE. In addition, electronic devices such as smartphones and tablets may be checked on the spot.
Essential medicines may not be brought in without a doctor's certificate. For medicines that require special control by the UAE authorities, you can fill out an import permit application online. You can find this on the official website of the UAE Ministry of Health.
We have listed other important import requirements for moving to the UAE below:
Means of payment of the country's currency or a foreign currency: Import without restrictions up to an equivalent of AED 100,000. This corresponds to around €23,000.


Alcohol: Up to 4 litres of spirits or 2 cartons of 24 bottles of beer may be imported into the UAE upon reaching the age of 18.


Tobacco products: Up to 400 cigarettes may be imported, not exceeding a value of AED 2,000 (approx. €460). Other tobacco products may be imported up to a total value of AED 3,000 (approx. €690).


Pets: In general, your pet should be vaccinated against rabies and identified with a microchip. You will also need a veterinary certificate to make importation possible. For more information on importing your pet, please contact the UAE Embassy in Berlin.


Food, cosmetics, etc.: A halal certificate is required for the import of all foodstuffs as well as various cosmetics and other goods. We therefore recommend that you purchase all goods covered by this certificate locally when moving to the UAE in order to avoid long waiting times and unnecessary complications at customs.


Household goods: All household goods can be imported duty-free into the UAE. However, we recommend that you do not bring all of your household goods with you when you move, so that you do not incur further unnecessary costs.
As there are a number of things to bear in mind when it comes to import regulations in the United Arab Emirates (Dubai & Abu Dhabi), it is also worth taking a look at the information provided by the IAM: United Arab Emirates Country Guide
---
MOVING TO DUBAI AND ABU DHABI - FORMALITIES
Health system
Overall, the health and care system in Dubai and Abu Dhabi can be described as good. In some places you will also find German-speaking doctors. Only in the rural regions of the country is there a restriction in the provision of health care.
When moving to Dubai or Abu Dhabi, you should make sure in advance that you have sufficient vaccination protection. However, there are no direct compulsory vaccinations if you want to enter the country from Germany. However, it is advisable to protect yourself against some infections and to visit a tropical medical advice centre.
Furthermore, you should take out foreign health insurance for the duration of your stay. As the UAE is not part of the European Union, health insurance does not cover services provided in the country. It is recommended that you take care of a worldwide valid health insurance in advance to avoid complications.
In some emirates of the UAE, the employer is obliged to take out basic health insurance for his employees. He is considered the policyholder and pays the premiums. Family members can also be covered by this insurance. You should also take out private health insurance for better coverage.
Attention: In the UAE, it is not possible to freely choose your doctor. As an insured person, you must visit the doctors and pharmacies with whom your health insurance has a contract. However, in case of emergency, all hospitals are obliged to provide first aid.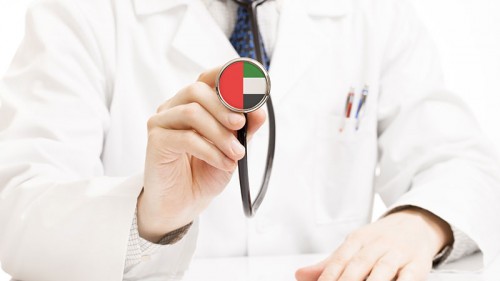 ---
TRANSFER BY CAR
Driving a car - validity and transfer of driving licence
The German driving licence is valid for a short period (up to 90 days) in Dubai or Abu Dhabi. If you are planning a longer stay, you must have your driving licence transferred as soon as you have obtained a residence permit.
What documents do I need to transfer my driving licence?
A copy of the residence permit letter from your employer and the original document.
German driving licence in the form of a copy and the original document
Translation of the driving licence in Arabic
Passport photograph
The driving licence authority in the UAE is responsible for the transfer of your driving licence.
---
RELOCATION TO DUBAI AND ABU DHABI - FAQ
Frequently asked questions
In the following, we have compiled the most important questions for a move to Dubai and Abu Dhabi for you. Your personal relocation manager will be happy to answer any further questions you may have.
---
MOVING TO DUBAI AND ABU DHABI - THINGS TO KNOW
Dubai and Abu Dhabi - Culture and Religion
When moving to Dubai or Abu Dhabi, you can expect great hospitality from the local people. Honouring guests is an important part of this culture.
Around 95% of all inhabitants of the United Arab Emirates are Muslims. The contents and ideas of this religious denomination shape the social rules that should be adhered to. These include, for example, not drinking alcohol in public and wearing revealing clothing. Knees and shoulders should always be covered. Although there is no specific dress code, many residents wear traditional garments. These include the kandura, a long white cotton shirt designed for men. Women often wear an abaya. This is a black garment that covers most of the body.
Basically, we recommend that you familiarise yourself with the most important social regulations before you leave. For example, sitting with your legs crossed is disliked or even considered an insult if the soles of your feet are visible or if your feet are pointing at a person.
Depending on which emirate you are in, these standards of behaviour may be more or less pronounced. In comparison, the cultural conditions in Dubai are more oriented towards Western values.
Dubai and Abu Dhabi are multicultural, which means there are rarely ethnic conflicts. Other faiths that do not conform to Islam are accepted and respected. Accordingly, there are some Christian churches, synagogues and Hindu temples. In general, the culture in Dubai and Abu Dhabi is much more liberal than in Saudi Arabia and Iran.
---
Oriental food with a difference
In Dubai and Abu Dhabi, you will find tons of delicious food. Many dishes are prepared with meat, rice and/or fish. However, there is one small peculiarity: if you really like pork, you will probably have to avoid it more often. The consumption of pork is forbidden for Muslims, which means that it is very rarely used in gastronomy. As a substitute, there are of course other types of meat, including lamb, for example.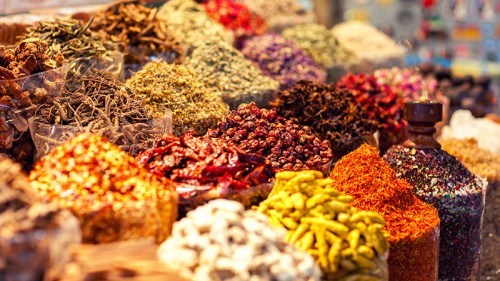 ---
Ramadan - The Islamic month of fasting
Ramadan is a very special time for Muslims, during which they fast for 29 days. People abstain from eating, drinking and smoking from sunrise to sunset. Non-Muslims should also observe these rules. Even restaurants adapt during this period and only open after sunset. During Ramadan, it is also customary not to work. The breaking of the fast, "Eid al Fitr", is followed by four days of celebrations with large fireworks, numerous parades as well as traditional dance performances and feasts.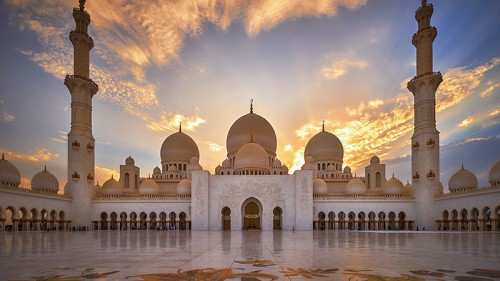 IMPROVING THE QUALITY OF LIFE
Relaxing reforms of personal and criminal law
In Dubai and Abu Dhabi, work has been underway for several years to optimise the quality of life for foreign workers. To this end, a number of reforms regarding personal and criminal law have already been implemented. However, some existing laws have also been relaxed, such as the cohabitation of unmarried persons. Until 2020, it was not possible for unmarried persons to share a hotel room, for example. This regulation has now been lifted, making it possible for unmarried persons to live together without any problems.
There was a further relaxation of the laws on the sale and purchase of alcohol. In the larger emirates such as Dubai, a licence was required to purchase alcohol, but this is no longer necessary. Anyone over the age of 21 can now purchase alcohol for private use and in licensed areas of the UAE. Regardless of these new regulations, drunkenness and drinking alcohol in public, such as on bathing beaches, is prohibited.
---
MOVING TO DUBAI AND ABU DHABI - ECONOMIC SITUATION
Working in Dubai and Abu Dhabi
When moving to Dubai or Abu Dhabi, you can only work if you have a work permit and a valid visa. With 80% foreigners in the UAE labour market, German workers also have a good chance of finding a secure job.
A working week in the Emirates lasts five to six days. Often Friday and Saturday are the two days off during the week. Well-educated professionals and academics are in particularly high demand. Workers trained as doctors, nurses, pharmacists, IT specialists, hotel and restaurant employees and engineers have particularly good chances on the labour market.
If you lose your job, you must find a new one within one month to avoid being deported. You can find support here, for example, at the "Zentrale Auslands- und Fachvermittlung (ZAV)" of the Federal Employment Agency.
The labour market in Dubai, in particular, is geared towards the tourism, trade and real estate sectors. The country's motto - "higher, faster, further" - is also evident in the economy. Here, the main focus is on economic growth, which makes the UAE labour market dependent on foreign skilled workers.
---
MOVING TO THE VAE - COST OF LIVING
Moving UAE - Rental Prices
The housing market in the UAE offers a significant oversupply of flats and houses. After moving to the UAE, you should locate a property locally. If you are looking to purchase a flat in the UAE, you should contact a local agent, as there are set regulations on property ownership for foreigners. Below we have compiled the average rental prices in the United Arab Emirates (as of 2022).
Average rental prices in Dubai
1-room flat
in the city centre: approx. 1.800€

1-room flat
outside the city centre: approx. 1.000€


3-room flat
in the city centre: ca. 3.200€

3-room flat
outside the city centre: approx. 1.950€
Average rental prices in Abu Dhabi
1-room flat
in the city centre: about 1.700€

1-room flat
outside the city centre: approx. 1,100€

3-room flat
in the city centre: ca. 2.600€

3-room flat
outside the city centre: ca. 2.000€
Average rental prices in Sharjah
1-room flat
in the city centre: approx. 4.300€

1-room flat
outside the city centre: ca. 3.700€

3-room flat
in the city centre: ca. 1.000€

3-room flat
outside the city centre: approx. 790€
Average rental prices in Ra's al-Chaima
1-room flat
in the city centre: approx. 870€

1-room flat
outside the city centre: approx. 780€

3-room flat
in the city centre: ca. 3.800€

3-room flat
outside the city centre: approx. 1.700€
---
Cost of living in Dubai and Abu Dhabi
Average food prices
Salaries in Dubai and Abu Dhabi are significantly lower than in Germany. However, this also means that the cost of living is significantly lower if you are not aiming for a luxurious life there. Above all, you should make sure to buy local products and avoid imported goods. Since import duties are very low, electrical appliances and cars are particularly cheap. Petrol is also cheap due to the high oil reserves on the Arabian Peninsula. However, you will have to take care of social security yourself when moving to Dubai or Abu Dhabi, as there is no support from the government for financial emergencies. Below we have summarised some food prices for you:
500g bread - approx. 1,40€
1kg potatoes - approx. 1,15€
1l milk - ca. 1,90€
A meal for two in a good restaurant costs around 55€.
1 bottle of wine - about 14€, but up to 100€ in hotels and bars