MOVING TO TURKEY
To the country on two continents - with UTS!
UTS advises you on the preparations, clarifies your questions about VISA, immigration and import regulations and takes care of your move.
Turkey is a popular emigration destination, which is particularly associated with the openness and warmth of the locals.
With a population of just under 84.7 million (2021), Turkey is on a par with Germany. In 2021, around 5,700 Germans emigrated to Turkey.
In particular, holiday regions such as the Turkish Riviera or the Aegean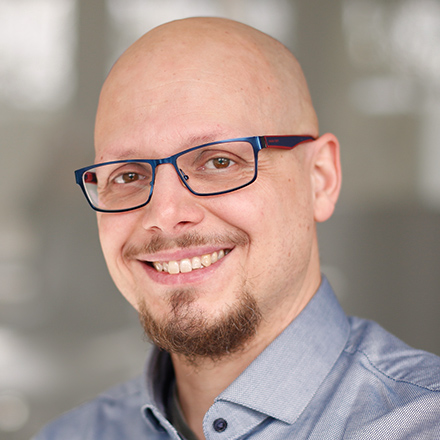 Your contact person
Mr. Simon Rieb
Removals Germany & Switzerland
Our services
Delivery & unpacking on site
Dismantling, packing & loading
---
MOVING TO TURKEY - TIMING
Transfer times Turkey
Export customs clearance in Germany: 1 day
Transport time: 19 days
Import customs clearance in Turkey: 8 - 10 days
Note: The indication of the respective transfer times is only for rough orientation and depends on shipping capacities, changes in the customs regulations of the country of departure and destination, the current political situation in the country of departure and destination, the infrastructure of the country of departure and destination as well as the availability of the correct documents for customs clearance.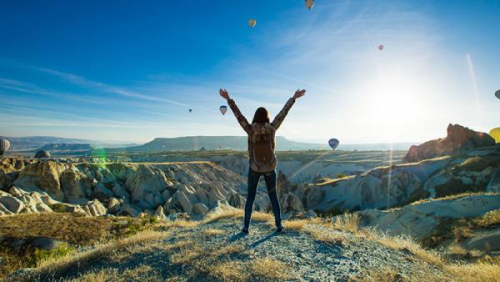 ---
MOVING TO TURKEY - ENTRY REQUIREMENTS
Is the passport still valid?
German citizens need a valid passport to enter Turkey. Please note that the passport must be valid for at least six months. On arrival, every citizen receives a Visa-On-Arrival, which entitles the holder to stay for 90 days in a period of 180 days. Multiple entry and exit is thus permitted. After this period, a residence permit must be applied for. This can also be applied for in advance at the Turkish mission abroad, but even if you are already in Turkey, it is no problem to obtain this permit.
We have summarised the most important types of visa for you:
---
Special regulation: Work permit
Another way to obtain a residence permit is to apply for a work permit. This must be applied for at the Turkish Consulate General in Germany.
If a work permit is granted, no additional residence permit is required!
The work permit is initially valid for 1 year, but can then be extended for a further 3 years, provided you can prove that a valid employment relationship still exists. After expiry of the second work permit, the employer must be changed, then the stay in Turkey can be extended up to 6 years.
The following documents must be submitted for the application:
Valid passport
Visa application form
Confirmation from the employer
If you are still working in Turkey after 8 years, you can also apply for a permanent work permit.
The following documents are required to apply for all visa types:
Passport plus copy (valid for at least 60 days).
4 passport photos
Proof of address (e.g. rental contract)
Proof of sufficient financial means
Proof of valid health insurance
Before each application, the respective consulate should be contacted to ensure which documents are needed.
Application and processing
On the website of the Directorate General for Migration, any person can initiate both initial and renewal applications in several languages. After the information has been checked, an appointment is made with the competent migration authority for a personal interview. The confirmation also serves as a residence permit until the time of the appointment. Only after the appointment will the application for a residence permit be forwarded. After the interview, you will receive a confirmation and an invoice, which will allow you to stay in the country until your residence permit has been issued. If all the necessary documents have been submitted and you meet the requirements for a stay in Turkey, a residence card will usually be issued and sent to you within 90 days.
If you have any questions about visas for Turkey, please do not hesitate to contact one of our UTS staff members.
---
MOVING WITH ANIMALS
Moving to Turkey with your pet
With UTS at your side, you don't have to worry about your pet. We organise the safe transport of your pet so that it can move to Turkey just as easily. Our services in this context also include the handling of administrative requirements.
Since a move for animals can be a particularly turbulent affair, you can obtain information and tips on various topics relating to (international) animal relocation under Moving with Animals.
What are the regulations for the entry of animals in Turkey?
2 animals may be imported per person
EU pet passport
Microchip
Health certificate (issued by an official veterinarian), which must not be older than 10 days
Valid rabies vaccination for dogs and cats and a rabies antibody test
---
Entry regulations
Entering Turkey
Customs regulations in Turkey are quite complex. The individual regulations depend on the respective cities or the duration of your stay. We therefore recommend that you speak to one of our qualified UTS staff to provide you with tailored information and the best possible advice.
However, the following regulations should generally be followed:
the moving goods must be listed in detail and the brand names and serial numbers of electrical items must be present and visible.
the moving goods must have been professionally packed by the moving company.
the owner's original passport with the last entry stamp of Turkey.
the moving goods must arrive 2 months before or 4 months after the owner's last entry into Turkey.
no new goods
Helpful information on import regulations in Turkey can be downloaded from the IAM website: Turkey Country Guide
---
MOVING TO TURKEY - INSURANCE
Health care
Statutory health insurance
Since 2012, Statutory health insurance has been compulsory in Turkey, as it is in Germany. Every person living in Turkey can join the statutory health insurance, provided they have been in possession of a valid residence permit for at least one year. A valid identification number is required for this.
However, we recommend that you take out private health insurance before moving to Turkey, as you can benefit from better quality care there.
In addition, many doctors in private hospitals also speak German and English, and the equipment is usually better.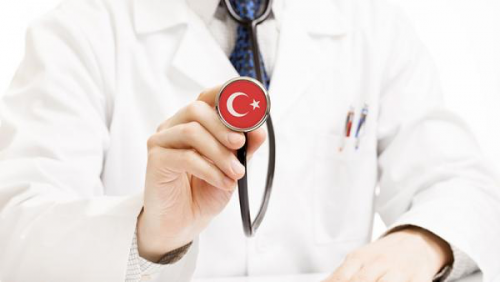 ---
MOVING WITH YOUR CAR
Bringing your own car - What do I have to consider?
Duty-free import is possible if you have owned your car for at least 6 months prior to the move and it has been registered.
Please note that you are not allowed to sell, sign over or rent out your car during the first 12 months.
Taxes applicable: VAT, additional tax on purchase, tax on purchase.
---
MOVING TO TURKEY - FAQ
Frequently asked questions
Below we have summarised some of the most frequently asked questions about formalities when moving to Turkey. For further information, please do not hesitate to contact your UTS Relocation Manager.
---
MOVING TO TURKEY - THINGS TO KNOW
Turkish cuisine
An important part of the culture
In Germany, many people first think of the Döner Kebap, which is not very common in this form in Turkey. The origin of the Döner Kebap is in fact in Germany!
Turkish cuisine, on the other hand, has much more to offer.
This includes meat in particular (such as lamb, chicken or veal), but a lot of rice and cereals (especially bulgur) are also very popular.
But vegetables must not be missing either: Aubergines, peppers and onions are often grilled or pureed into a delicious dip. All this is usually richly seasoned with caraway seeds, allspice, pepper and other spices and herbs.
Another important ingredient of every Turkish meal is flatbread, brown bread or white bread from the clay oven.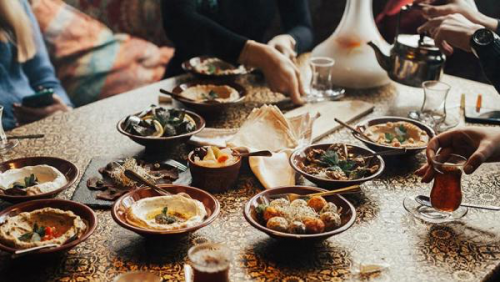 The standard drink is usually black tea or finely ground coffee, also called mocha. Turks like to meet friends and acquaintances in the so-called coffee house. Spending time together is a highly regarded form of fellowship that is often celebrated in Turkey. Eating together in Turkey is also often considered a social exchange with family, friends or neighbours.
---
A multi-ethnic state
The diversity of the Turkish language
In the past, up to 50 different languages were spoken in Turkey, all from different language families. In the meantime, however, more than half of these languages have died out. Today, therefore, only about 20 languages are actively spoken in Turkey. Thus, Turkey remains a multi-ethnic state to this day.
The official language in Turkey is Turkish. Since more than 80% of the people living in Turkey speak Turkish, it is officially considered their mother tongue. Only just under 15 % of the Turkish population speaks Turkish as a second language.
In addition to the official language Turkish, there are numerous other languages spoken by the minorities living in the country. Kurmanji, or Northern Kurdish, is the most widely spoken language, with almost 10 million people. Another 500,000 people speak Arabic, and almost half a million people in Turkey also speak Azerbaijani. Bulgarian is also still frequently used, but with about 300,000 people, it is considered more of a minority.
Learning Turkish before you move to Turkey can of course be a great advantage. Nevertheless, you don't have to panic if you don't quite manage to communicate at first: In most big cities and especially in tourist places, everyone who has a lot to do with foreigners or works in tourism speaks English. In remote villages, things can be different.
UTS will be happy to advise you on language issues in Turkey.
---
Religion in Turkey
The 5 pillars of Islam
Muslims count for the overwhelming majority, with almost 99% of all inhabitants. Of these, 80 to 85% are Sunnis, the remaining proportion Alewites. At 0.2%, the proportion of Christians is almost negligible. However, such figures should be treated with caution, because every inhabitant who does not explicitly state another religious affiliation is automatically recorded as a Muslim. Thus, there are virtually no atheists living in Turkey.
Islam, the second largest religion in the world with almost 1.8 billion followers, is based on the Koran, the revelation that God delivered to mankind through his prophet Muhammad.
The five pillars make up the core of the religions:
the creed "Shahada
Prayer (five times a day)
fasting (during the month of Ramadan)
alms tax "ZaKat
Pilgrimage to Mecca (at least once in a lifetime)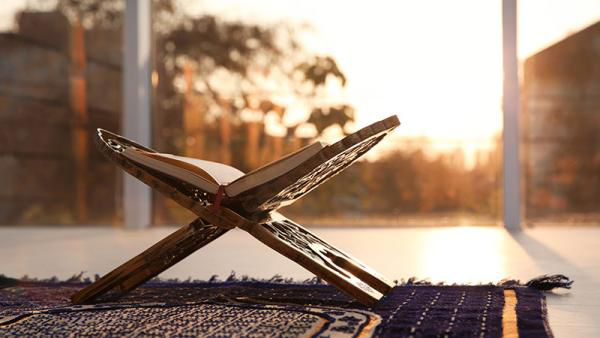 In Islam there are also some subgroups. The largest and best known are the Sunnis (approx. 85%) and the Shiites. The Alewites, another separate group, also developed from the latter. This religious group is often regarded as a separate religion by some religious scholars, as they do not pray in mosques, do not attach importance to the literal interpretation of the Koran and also do not live according to the five pillars of Islam.
Even if religion plays a somewhat lesser role, especially in larger cities such as Istanbul, certain traditions and associated behaviours should still be treated with respect. Especially when visiting the numerous mosques, pay attention to the dress code! Away from the tourist hotspots, you quickly reach much more conventional regions where Islam plays a major role in the everyday life of the inhabitants.
---
MOVING TO TURKEY - ECONOMIC SITUATION
Economic boom
From 2001 to 2007, Turkey experienced a real economic boom with high growth figures, but this has declined again in recent years. The reason for this is the tense political situation, which has put a brake on tourism in particular. Numerous attacks and unrest have deterred visitors. Nevertheless, the general economic situation is extremely stable.
---
Working in Turkey
East and West
The IT and communications industry in particular is an attractive field of work, and numerous service companies are also in demand. The automotive and supplier industry is also increasingly looking for qualified workers. Other sectors with high potential are environmental and energy technologies, but the textile industry is also becoming increasingly attractive. However, it should be borne in mind that there are regional differences: Agriculture is very strong in the east of the country, whereas many industries are located in the west.
The wage level in Turkey cannot be compared with western EU countries.
It depends mainly on the region in which one settles and works.
While in the agricultural region of South Anatolia, people earn an average of about €5,200 per year, the annual wage in Istanbul is almost double that.
This is due in particular to tourism.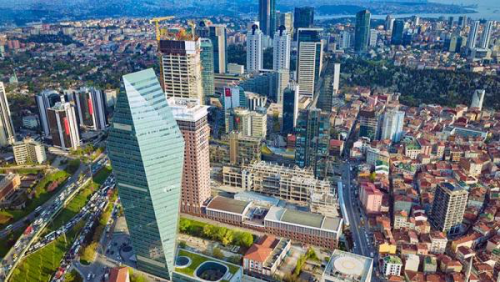 ---
MOVING TO TURKEY - TAX SYSTEM
Income tax
Income tax in Turkey ranges from 13 to 35 % and depends on the annual income.
A difference is drawn between unrestricted and restricted tax liability. Persons who stay in Turkey for more than 6 months in a calendar year are subject to unlimited tax liability. Limited tax liability applies to persons who stay in Turkey for less than 6 months - but earn income in Turkey. Persons with unlimited tax liability are deemed to be liable to tax in Turkey on their entire (also worldwide) income. Persons with limited tax liability, on the other hand, are only liable to tax on their income earned in Turkey. In the case of international income of a person, the respective double taxation agreements must also be observed.
Here is a brief overview of the different tax rates:
Taxrate (%) = Income (TRY)
15 = < 10.700


20 = 10.701 - 26.000


27 = 26.001 - 60.000


35 = > 60.000
The actual tax amount is based on objective and actual assessment bases and against the submission of valid invoices.
For further details regarding income tax in Turkey, please feel free to discuss with our UTS staff.
---
MOVING TO TURKEY - COST OF LIVING
Rental prices in Turkey
With an area of almost 783,000 square kilometres, the country is not only geographically very divided. The cost of living is very city-dependent. An average flat in Istanbul costs at least €520, whereas in rural areas flats can be found for a few hundred euros. In the following overview, we at UTS Germany have already summarised the average rental prices for Turkey for you (as of 2022):
Average rental prices in Antalya
1-room flat
in the city centre: approx. 430€


1-room flat
outside the city centre: approx. 310€


3-room flat
in the city centre: approx. 750€


3-room flat
outside the city centre: ca. 520€
Average rental prices in Izmir
1-room flat
in the city centre: approx. 240€

1-room flat
outside the city centre: approx. 150€


3-room flat
in the city centre: ca. 410€

3-room flat
outside the city centre: ca. 260€
Average rental prices in Istanbul
1-room flat
in the city centre: approx. 520€

1-room flat
outside the city centre: approx. 320€

3-room flat
in the city centre: ca. 1.050€

3-room flat
outside the city centre: ca. 570€
Average rental prices in Ankara
1-room flat
in the city centre: approx. 270€


1-room flat
outside the city centre: ca. 150€

3-room flat
in the city centre: approx. 470€

3-room flat
outside the city centre: approx. 320€
---
Cost of living in Turkey
The cost depends on the region
The cost of living in Turkey varies greatly and is highly dependent on the region (cities or rural areas) and one's lifestyle. Western products also usually cost more than local ones, as demand is not as high. Fruit and vegetables in particular are very cheap, as they usually come from the region. Dairy products and meat, on the other hand, are much more expensive. Higher prices must also be expected for alcohol, as the state levies a high alcohol tax. A beer can cost around €2 in the supermarket. In principle, however, you can say that the general cost of living in Turkey is lower than in Germany.
An additional tip: Try the very good Turkish cuisine! A visit to a local restaurant is usually no more expensive than in this country. You can also try local products for a good price at numerous markets.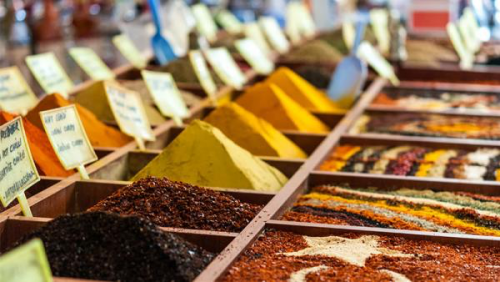 MOVING TO TURKEY - MEANS OF TRANSPORT
Driving in Turkey
Only with restrictions!
The German driving licence is valid in Turkey for 6 months from the date of entry.
After this period, you are not allowed to drive on the roads, not even with an international driving licence.
However, it is possible to exchange your German driving licence for a Turkish one.
If you have any further questions, one of our UTS staff will be happy to help you.