MOVING TO RUSSIA
Immigrating to the largest country in the world?
UTS supports you!
UTS advises you on the preparations, clarifies your questions about VISA, immigration and import regulations and takes care of your move.
Russia is the largest country in the world, covering more than an eighth of the earth's land mass and encompassing a total of 11 time zones. Due to its vastness, the country has a wide range of diverse climates, from arctic conditions in the north to mild temperatures in the south.
Despite its size, Russia has a population of just under 150 million. The capital Moscow is also the country's largest city. In 2021, just under 4,900 Germans emigrated to Russia. According to estimates, there are still just under 400,000 German speakers living throughout Russia today.
When moving to Russia, however, there are a few special features to bear in mind in order to ensure a smooth process. Your UTS experts are the right people to talk to and will guide you step by step.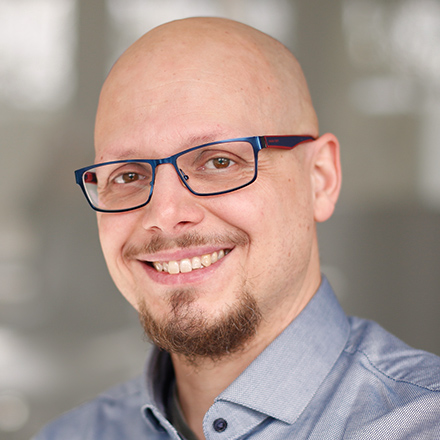 Your contact person
Mr. Simon Rieb
Removals Germany & Switzerland
Our services
Delivery & unpacking on site
Dismantling, packing & loading
---
MOVING TO RUSSIA - TIMING
Transfer times to St Petersburg & Moscow
Export customs clearance in Germany: 1 - 2 days
6 days transport time
Import customs clearance in Russia: 7 days
Note: The indication of the respective transfer times only serves as a rough guide and depends on shipping capacities, changes in the customs regulations of the country of departure and destination, the current political situation in the country of departure and destination, the infrastructure of the country of departure and destination as well as the availability of the correct documents for customs clearance.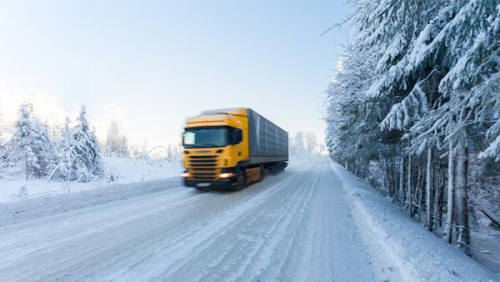 ---
MOVING TO RUSSIA - ENTRY REQUIREMENTS
Visa is compulsory
We recommend that you find out about the entry and residence regulations at the Russian embassy early enough before moving to Russia. Below is a summary of the most important points:
Do I need a visa?
All EU citizens need a visa to enter Russia. It is mandatory to apply for a visa at the Russian Embassy before entering the country. A Visa On Arrival is not issued. Your passport must be valid for at least 6 months when you apply for the visa. Without professional help, the entry requirements for moving to Russia can quickly become complicated and, in the worst case, a bureaucratic nightmare. However, with the right preparation - and a lot of patience - it is definitely doable. We are happy to support you in applying for all types of visas.
We have summarised the most important visa types for you below:
Business visa
(up to a maximum of 3 months)
This visa is for business trips to Russia. A business visa must also be applied for when participating in any commercial events. When applying for the first time, the visa is usually issued for a period of up to three months. Thereafter, multiple-entry visas are also available for up to twelve months. The business visa is issued only upon invitation by a natural or legal person from Russia. It is not permitted to pursue proper employment; for this purpose there is the separate work visa. It is not possible to convert a business visa into a work visa unless you are leaving the country for a short time.
A business visa is required for the following activities:
Business meetings or conducting negotiations
Extending or concluding business contracts
Market research
Attending auctions, exhibitions and similar events
Installation, maintenance or repair of imported equipment in Russia.
Please note that business visa holders may not stay in Russia for more than 90 days within a 180-day period.
Work visa
(up to a maximum of 3 years)
This type of visa is suitable for workers who wish to work in Russia. The regular work visa is valid for one year, while for highly qualified foreign professionals the validity can be extended up to 3 years. The number of entries and exits is unlimited for the work visa holder for the entire period of its validity. The extension of a work visa is possible without leaving the country. The employer is responsible for applying for the work visa.
The following documents are required:
Invitation from the employer
Visa application form
Biometric passport photos
Valid health insurance
You can apply for the so-called Residence Permit (permanent residence permit) one year after moving to Russia. You should do this at least 6 months before your temporary residence permit expires. The Residence Permit is valid for five years, can be extended indefinitely, but cannot be issued beyond the expiry date of your passport. You must renew a Russian permanent residence permit at least two months before it expires. If you do not meet the conditions of the Residence Permit and it is revoked, you must leave Russia within 15 days. Applications for permanent residence in Russia must be submitted to the local authorities on site.
The documents required vary depending on the country of origin, but include at least the following items:
4 passport photos

Passport

Proof of sufficient financial means

Proof of accommodation

Negative HIV test

Proof of Russian language skills, knowledge of Russian history and the basics of the Russian Federation.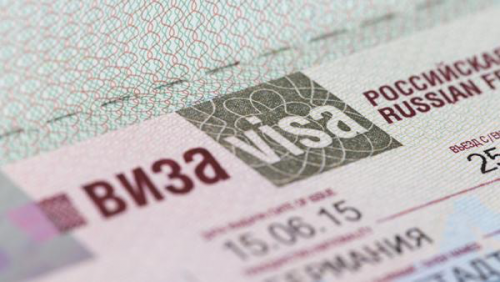 Once you arrive, you must inform the local immigration authorities of your new place of residence within seven working days. If you have an employment contract with a company in Russia, they will usually take care of the registration. Clarify this in good time, because violations of Russian immigration regulations can have unpleasant consequences. In the worst case, you could be deported.
Important: If you want to take your spouse and/or children with you when you move to Russia, please inform your employer in good time so that they can include all accompanying family members in your work visa application!
The visa types already mentioned are only a small selection. For other visa types and additional information, please refer to the website of the Russian Embassy.
UTS will be happy to assist you with all your visa questions. Contact us!
---
MOVING WITH ANIMALS
We organise the move of your pet
Of course, you don't have to leave your beloved pet behind in your home country. When you move to Russia, we also take care of the animal's well-being. This includes organising the transport as well as any formalities that need to be fulfilled.
It doesn't matter whether you need information on general regulations, getting your pet settled in its new home or tips on moving day. We have the answers to many different questions about moving with animals. You can find out more here.
Requirements for the entry of pets into Russia:
2 animals per person are allowed to enter
International pet passport
Current health certificate (maximum 5 days before departure)
Valid rabies vaccination (dog and cat)
Mandatory vaccinations for dogs: Distemper, hepatitis, parvovirosis, leptospirosis.
Mandatory vaccinations for cats: Panleukopenia
Microchip
MOVING TO RUSSIA - IMPORT REGULATIONS
Entering Russia
As the import regulations for Russia are quite complex and depend on the respective entry requirements, we cannot provide any general information. We therefore recommend that you contact us directly in order to receive the best possible individual advice.
We look forward to hearing from you
We also recommend the IAM's information on the regulations for importing goods into Russia: Russia Country Guide
MOVING TO RUSSIA - FORMALITIES
Health insurance
Since January 2016, non-Russian citizens have been required to take out health insurance, either financed by themselves or by their employer. Prospective emigrants should therefore either take out comprehensive international health insurance or discuss the possibility of company health insurance with their employer. Keep in mind that many Russian health insurance companies require advance payment by cash or credit card in case of an emergency, and that the costs can be much higher than in this country.
If you wish to carry prescription medication, please make sure that it is legal and also available for purchase in Russia.
If your medicine is licensed, you must carry a valid prescription with a certified Russian translation.
For more information, please contact the nearest Russian embassy or consulate.
If you have any further questions about health care in Russia, please do not hesitate to contact us. Please contact us!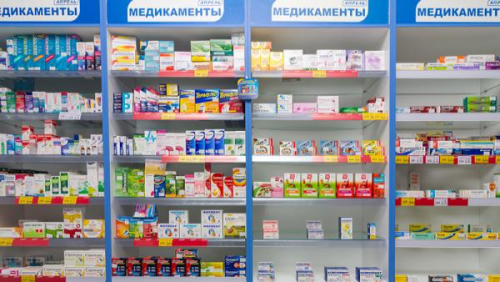 ---
MOVING BY CAR
Driving in Russia
The German driving licence is valid in Russia for up to 60 days. After that, you must apply for a Russian driving licence. To do this, you have to register with the GIBDD (Russian Road Safety Administration).
If your current driving licence is still valid, you will have to take a theoretical test. If not, a practical driving test is also required. Both types of test are conducted in Russian.
Important documents for the application
Attention: Certified translations are required for the documents.
Passport
Visa
Medical certificate
Original driving licence
---
MOVING TO RUSSIA - FAQ
Frequently asked questions
Below we have summarised some of the most frequently asked questions about formalities when moving to Russia. For further information, please do not hesitate to contact your UTS relocation manager personally.
---
RELOCATION TO RUSSIA - MOSCOW
Moscow
The Russian capital
Moscow is the capital of Russia and is located in the far west of the country on the Moskva River. Officially, just under 12.46 million people live in Moscow (as of 2021), although the number of unreported cases is estimated at 13.5 million - about a tenth of the total Russian population.
Moscow is already the most populous city in Europe and continues to grow. This is mainly due to economic growth of 20% per year, which attracts (often illegal) labour from other parts of Russia where the economy is stagnant or even in decline.
Moscow is not only a booming economic centre (with more billionaires than any other city in the world), but also a centre of the arts. The city experienced a golden age of literature in the 19th century, when Pushkin, Chekhov, Gogol, Turgenev, Dostoevsky and Tolstoy lived here. To this day, the world-famous Bolshoi Ballet performs in Moscow, as do a number of renowned theatre companies. Opera is also very popular.
In addition, Moscow has a number of football teams, including Dynamo, CSKA, Lokomotive and Spartak, which are always represented in international competitions.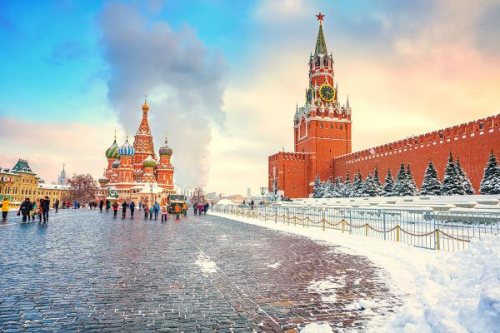 Since the collapse of the Soviet Union in 1991, Moscow has developed into an international metropolis. However, due to the economic and political fluctuations in recent years, more and more emigrants are deciding against living in Moscow. Bureaucratic hurdles are also contributing to Moscow's decline as an emigration destination.
---
RELOCATION TO RUSSIA - SAINT PETERSBURG
Saint Petersburg
The city of millions
Saint Petersburg, Russia's westernmost metropolis, is particularly popular with emigrants. The city, which is usually called "Piter" by locals, has a lot to offer - not only because of the fairly good employment situation, but also because of an extremely lively culture and the beautiful architecture within the city.
The history behind the city's development is also interesting, as Saint Petersburg was the capital of Russia and the headquarters of the Tsars for several hundred years.
In addition, Saint Petersburg is one of the most important commercial, research and industrial centres in the whole of Russia and is considered the second most popular destination for emigrants after Moscow, although Saint Petersburg is significantly smaller than the capital (five million versus more than twelve million inhabitants).
The city's main industries include oil and gas extraction, aerospace engineering and shipbuilding, as well as various other types of technology production. The city houses many offices and is the headquarters of major national and international companies, as well as a large international port, which is why Saint Petersburg is often referred to as the "maritime capital of Russia".
The city also hosts the annual International Economic Forum, a business conference that attracts professionals and executives from around the world. In addition, Saint Petersburg also has excellent long-distance transport links. The railway station connects the city with the rest of Russia. Saint Petersburg's status as an international and financial hub makes it an extremely popular and interesting destination for emigrants as the "gateway to Europe".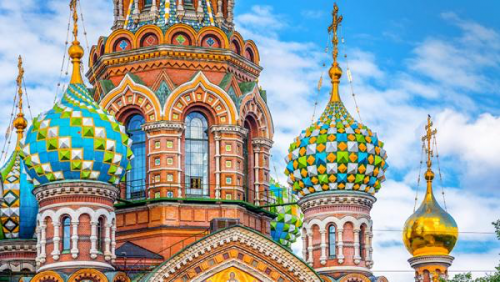 Even before arriving, many emigrants are afraid of the notorious Russian winter, and for good reason: winters are long and cold, with temperatures dropping to -30°C and sometimes even lower.
However, due to the humid continental climate in most European areas of Russia (where most emigrants live), you should also be prepared for hot summers.
35°C in July is not uncommon in Moscow and often leads to the surprise of many foreign visitors, as many assume that it would be consistently cold in Russia.
.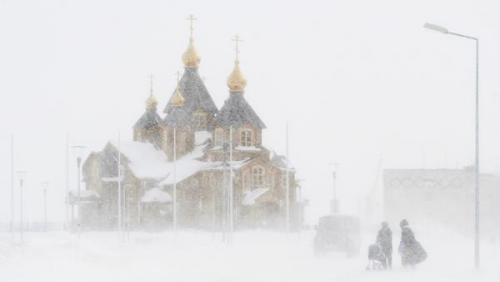 ---
MOVING TO RUSSIA - THINGS TO KNOW
Culture and language in Russia
Russia's size and proximity to Europe and the Far East means that Russian culture is very diverse. Russia borders 14 different countries, all of which could not be more different - China, North Korea, Mongolia, Kazakhstan, Azerbaijan, Georgia, Ukraine, Belarus, Poland, Lithuania, Latvia, Estonia, Finland and Norway. Japan and the USA are also not far away in terms of maritime borders. This leads to an extraordinary diversity of different cultures and nationalities.
The official language in the Russian Federation is Russian, but there are over 100 minority languages and dialects spoken within the country. It is estimated that just under 80% of all inhabitants speak Russian. In larger cities such as Moscow and Saint Petersburg, some residents also speak English, which is considered by many to be their second language.
We recommend that you attend a language school before you move to Russia in order to familiarise yourself with the Russian language and gain some basic knowledge. This will make your start in the new country much easier. Feel free to contact us, we work together with many professional language schools.
---
Religion in Russia
Due to its ethnic diversity, Russia is home to many different religions.
Almost 75% of the Russian population are Christians under the Russian Orthodox Church.
Islam is followed by 5% of the population and 1% each are followers of Buddhism, Judaism, Protestantism and Catholicism.
Just under 8% of all Russians are atheists.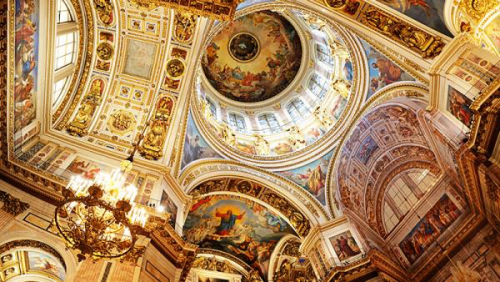 ---
MOVING TO RUSSIA - ECONOMIC SITUATION
The Russian economy
A rapid rise
Since the end of the Soviet Union, Russia's economy has evolved from a rather isolated, centrally planned economy to a strong market-oriented and globally integrated economy.
Russian industry is primarily divided between globally competitive commodity producers.
Russia became the world's largest exporter of oil and natural gas in 2009 and is also the third largest exporter of steel and aluminium and other less competitive heavy industries that remain dependent on the Russian domestic market.
This dependence on commodity exports makes Russia vulnerable to boom and bust cycles that follow the highly volatile fluctuations in global commodity prices. Since 2007, the government has embarked on an ambitious programme to reduce this dependence and build up the country's high-tech sectors, but with unpromising results so far.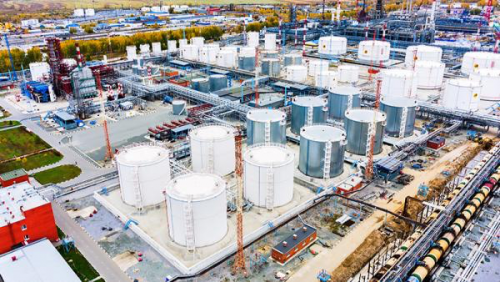 A revival of Russian agriculture in recent years has led to a real transformation of Russia from an importer to an exporter. The economy has grown by an average of 7% since the Russian financial crisis of 1998, leading to a doubling of real disposable income and the emergence of a middle class. However, the Russian economy was one of the hardest hit by the global economic crisis of 2008-09, as oil prices fell and the foreign loans that Russian banks and companies relied on dried up.
Russia's central bank spent a third of its $600 billion in international reserves, the third largest in the world, at the end of 2008 to slow the devaluation of the rouble. The government has also invested $200 billion in a bailout plan to increase liquidity in the banking sector and help Russian companies that are unable to repay large amounts of maturing foreign debt.
Long-term challenges include a shrinking workforce, high levels of corruption and poor infrastructure that requires major investment.
---
MOVING TO RUSSIA - TAX SYSTEM
The tax system
Foreigners are asked to pay
After you move to Russia, you are liable to pay taxes. Both foreigners working in Russia and companies doing business in Russia have to pay taxes (by the way, Налог means tax in Russian).
Russian tax rates differ depending on whether you are a Russian citizen or a foreigner. The tax rates in Russia for so-called non-residents are higher and tax deductions are therefore hardly possible. Permanent residents, on the other hand, pay only about half the tax and are entitled to certain deductions.
Good to know: Every citizen who earns income in Russia is obliged to pay income tax. If you live in the country for more than 183 days a year and have a valid residence permit, you are already considered a permanent resident and can therefore benefit from reduced tax rates.
Below is some more information regarding income tax for permanent residents and non-residents in Russia:
Permanent residents pay 13% and non-residents 30% income tax. For employed persons, the company where you are employed is responsible for registering your taxable income with the Russian tax authorities and deducting the tax from your salary.
Non-residents are taxed at a rate of 30% for the first 183 days in Russia, even if they have a 12-month employment contract. If you have an official residence or stay of more than 183 days, your Russian tax liability may be reduced to 13% and any overpayment in the meantime will be offset.
In some cases, non-residents may be exempt from the 30% Russian tax rate if they are granted migration status as separate experts. In this case, only the reduced tax rate of 13% is due.
If you wish to apply for tax deductions, these only apply to income subject to the Russian tax rate of 13%. They do not apply to tax paid at any other rate. Tax deduction returns can be filed at any time throughout the year.
---
MOVING TO RUSSIA - COST OF LIVING
Rental prices in Russia
In Moscow and St. Petersburg hardly any difference to Germany
On average, you pay just under 60% less for accommodation than in Germany, but rental prices in the big cities are usually just as high as in this country.
Average rental prices in Moscow*
1-room flat
in the city centre: approx. €1,180


1-room flat
outside the city centre: approx. 680€


3-room flat
in the city centre: ca. 2.300€


3-room flat
outside the city centre: approx. 1.200€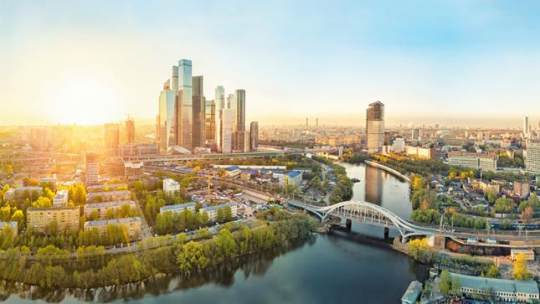 Average rental prices in Saint Petersburg*
1-room flat
in the city centre: approx. 730€


1-room flat
outside the city centre: approx. 450€
3-room flat
in the city centre: ca. 1.500€


3-room flat
outside the city centre: ca. 860€
Average rental prices in Novosibirsk*
1-room flat
in the city centre: approx. 480€


1-room flat
outside the city centre: ca. 300€

3-room flat
in the city centre: approx. 870€

3-room flat
outside the city centre: ca. 630€
* (as of October 2022) Please note that these are only average values and may always vary due to seasonal factors.
---
1l milk - approx. 1,30€
500g bread - approx. 0,80€
1kg rice - approx. 1,80€
12 eggs - approx. 1,80€
1kg cheese - approx. 12,00€
0,5l beer - ca. 1,20€
20 cigarettes - approx. 3,15€
1 bottle of wine - ca. 9,95€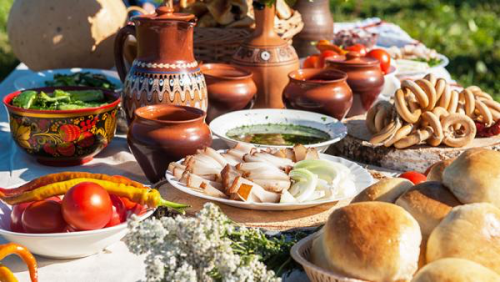 On average, food is much cheaper than in Germany and Western Europe, and rents are also somewhat cheaper, although there are of course big differences between the big cities and the countryside. Leisure activities such as a visit to the cinema are usually possible for as little as 5.80€. A visit to a simple restaurant is also a little cheaper than in this country, at just under €10. On average, life in Russia is almost 40% cheaper than in Germany.
If you have any further questions, your UTS expert will be happy to assist you. We look forward to your request!