MOVING TO SOUTH AFRICA
Emigrating to the Rainbow Nation
Stress-free relocation with UTS at your side
The Republic of South Africa is a popular destination for emigration. And this is rightly so! The country impresses with beautiful beaches, lovely urban areas like Cape Town, an impressive variety of nature in a subtropical climate and a colourful culture. Life there is also more affordable compared to Germany or other countries.
UTS is your partner for a move to South Africa. We provide comprehensive advice and find tailor-made solutions for your move. All services in the field of removals and forwarding for expatriates (air freight as well as container and overseas removals abroad) are implemented professionally, quickly and safely. Thanks to many years of experience, professional know-how and our worldwide UTS network, you can look forward to a smooth move - within or outside the EU. We design every move to meet the exact wishes of our customers.
To ensure that everything goes smoothly on the first day of your new life, you can quickly find everything you need to know about moving from EU countries to countries outside Europe on this page. This includes a wide range of information on entry and import regulations, the economic situation, rental prices & Co.
We make sure that you can feel at home anywhere in the world. Our mission is not only to make your move abroad as comfortable as possible, but also to give you a pleasant start to life in your new country in the shortest possible time after emigrating.
Do you have further questions about emigration, international moves or living in a new country and would you like individual advice on your upcoming move from our UTS experts? No problem! We will help you competently with the topic of emigration as well as with all questions concerning international moves. Click here for our contact form.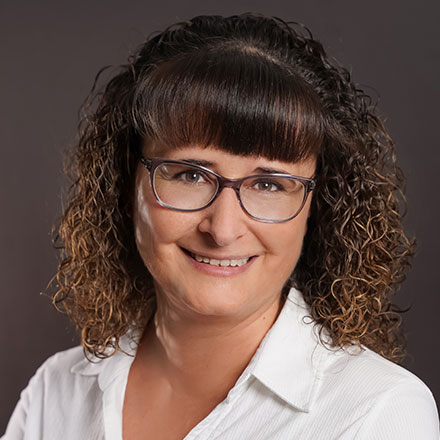 Your contact person
Mrs. Christine Andriollo
International removals
Our services
Dismantling, packing & loading
---
TIME PLANNING
Transfer times to South Africa
Note: The indication of the respective times for the transfer serve only as a rough guide and are dependent on shipping capacities, changes in customs regulations, the current political situation, the infrastructure of the country of departure and destination as well as the availability of the correct documents for customs clearance.
---
ENTRY REQUIREMENTS
Visa only after 90 days
In order for people to enter the Republic of South Africa and the various cities, including Cape Town, they must present a valid passport. A visa is compulsory for EU citizens from a stay of 90 days. The German Foreign Office recommends applying in advance via the South African embassy from abroad. There is no obligation to register.
Overview of the important visas:
---
MOVING WITH PETS
Tips for bringing pets to South Africa
An animal entry permit is required for your pet prior to moving (applies to short as well as long term stays). Once you have obtained this, the animal must be examined by an official veterinarian. The veterinarian will issue a health certificate confirming the animal's health status and certifying the vaccination certificate.
Dogs, cats, reptiles and monkeys need a microchip for identification.
Important: A rabies vaccination must have been given at least 30 days and at most 1 year before the examination at the vet. Puppies are exempt from the rabies vaccination requirement.
It is advisable to bring in your pet between Monday and Thursday. The veterinary authorities do not always work at weekends.
For more information, visit the South African government website.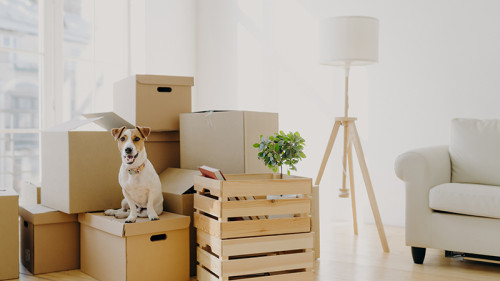 ---
Import regulations
In order to ensure a safe and smooth entry, the Federal Foreign Office recommends that you strictly comply with the import regulations. If you have any questions, the UTS experts at your international removal company are always available to help.
We also recommend that you take a look at the IAM's Country Guide South Africa before you move.
The following regulations apply in South Africa:
Foreign currency can be imported up to a value of approximately 10,000 euros. If the value is higher, a declaration is required.
The import of personal belongings, new or used goods is allowed up to an equivalent value of 5000 Rand per person.
Maximum quantities for perfume/eau de toilette: 50 millilitres of perfume, 250 millilitres of eau de toilette.
From the age of 18: up to 1 litre of alcohol (including liqueurs, bitters), 2 litres of wine, 200 cigarettes, 20 cigars and 250 grammes of tobacco.
A medical certificate in English is required for the import of large quantities of medicines
Prohibited items include weapons (only with a permit), drugs, merchandise, plant and animal products
Regulations for removal goods
If you have a permanent residence permit or a work permit of at least 6 months, you may import your personal removal goods duty-free. It is important that the cargo is transported at least 6 months after your first entry. During cargo transport, a waybill, a detailed list of all items and a valid residence permit must be carried.
---
MOVING TO SOUTH AFRICA - FORMALITIES
Health system & health insurance
In principle, medical care in South African countries is very good, especially in the larger cities such as Cape Town. Private clinics and hospitals in particular meet European standards. The situation is different in public hospitals. Here you have to expect long waiting times, too few staff and lower medical care (broken equipment, lack of medication). For this reason, we strongly recommend that you take out private health insurance.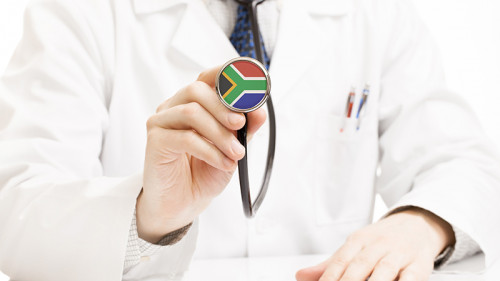 ---
MOVING WITH CAR
Driving a car & driving licence
In order to be able to drive a car in your new home country after moving, you should be in possession of an international driving licence. The German driving licence should always be carried. This rule applies to tourists as well as to holders of a temporary residence permit (pensioners, employees, etc.).
Persons holding a Permanent Residence Permit must have their German driving licence converted into a South African driving licence. It is essential that you apply for this in due time at the respective Traffic Department. For the application you need a European/German driving licence, passport, confirmation of the validity of the driving licence by the German embassy, a permanent residence certificate as well as the South African ID book or the presentation of the "Traffic Register Number Certificate".
Note on the deadline: The driver's licence must be applied for within one year of obtaining the permanent residence permit. It can take up to 6 weeks to be issued. The driving licence itself is valid for 5 years and must be renewed thereafter.
Taking your car with you - is it worth it?
You should carefully consider whether to take your car with you. Importing is both expensive (tax levies) and complicated. When registering, 14% of the vehicle's value must be paid via VAT at the South African Transport Department.
What to look out for when importing
An import permit is required before the vehicle is shipped.
Documents of purchase and proof of insurance should also be carried.
Import ban on left-hand drive vehicles, if they were registered after 01.01.2000 (exception: authorisation by South African Police Service SAPS).
Only one car or motorbike may be imported per family. The car or motorcycle must have been in the possession of the respective person/persons for 1 year prior to importation.
After the first entry, the vehicle must arrive within 6 months. During transport, the consignment note and a copy of the residence permit must be carried.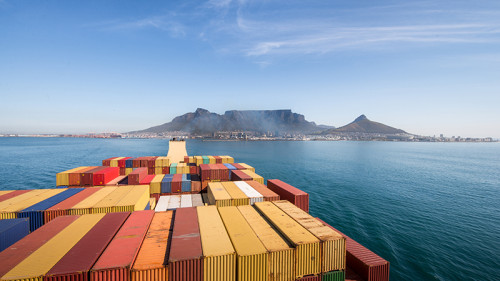 ---
MOVING TO SOUTH AFRICA - FAQ
Frequently asked questions
Below we have summarised some of the most frequently asked questions regarding formalities when moving to South Africa. For further information, please do not hesitate to contact your UTS relocation manager.
---
THINGS TO KNOW - KLUTUR
Multicultural and diverse
Rainbow Nation
The country is not called the Rainbow Nation for nothing. Thanks to the many different cultures and 11 official languages, life in southern Africa is colourful and diverse. These include English, Afrikaans and Zulu. The population structure consists of approx. 79 % black population, 9 % white population, 9 % of mixed origin and 3 % Asians. Likewise, various religious denominations can be found in South Africa. Most people profess Christianity. But Islam, Judaism and Hinduism are also represented. Thus, especially in the larger cities like Cape Town, there are mosques, synagogues and temples in addition to churches.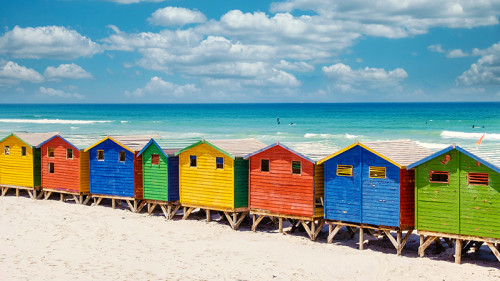 A look at South African cuisine
Diversity is also the appropriate keyword for South African food. There are a number of different delicacies on the traditional menu that are definitely worth trying. One thing is certain: meat is particularly popular with South Africans.
Biltong: Famous snack made of spiced dried meat (often beef).
Samoosa: Stuffed deep-fried dumplings with chicken, lamb or potato filling.
Boerewors Roll: A spicy sausage grilled over an open flame. Served with a bun with mustard and tomato sauce.
Bunny Chow: A curry served in a hollowed-out white bread.
Amagwinya: Deep-fried balls of yeast dough with filling. These are often minced meat, vegetable curry, polony or butter.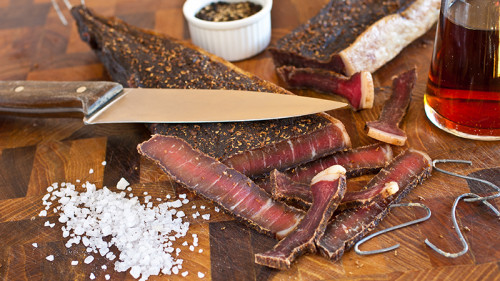 ---
WORKING MARKET
Working in South Africa
At 35.3% (as of 2022), the country has a high unemployment rate. This can make job hunting difficult on the one hand, and life difficult for expatriates on the other. Often, local applicants are preferred over foreign ones when it comes to getting jobs. Nevertheless, people with verifiable qualifications (e.g. a university degree) in particular have good chances of finding a job. Especially professions such as doctors, engineers, architects, craftsmen, midwives and skilled workers in the hotel and restaurant sector are often sought after.
The overall monthly income is lower than in Germany. It is usually a third of what you would earn working in Germany. In total, an employee is entitled to 15 days of holiday per year. The working week is 45 hours (maximum).
Would you like to work in South Africa? Help in finding work is offered by the German Chamber of Industry and Commerce for Southern Africa.
Tip: One way to stand out in the job market is to have a good command of English as well as language skills in French or Spanish.
---
ECONOMIC SITUATION
Economy in South Africa
South Africa is the most industrialised country in Africa. Most of the economic metropolises are located in the north, including Johannesburg, for example. The country is also an important trading partner for German companies in Africa. 600 German companies can be found locally.
A relevant industrial sector is mining. This includes the mining of numerous mineral resources such as diamonds, manganese, chrome, copper and platinum.
The manufacturing industry also takes up a large part of the economy. Sectors such as mechanical engineering, automobile manufacturing, metal processing, iron and steel production and the chemical industry are becoming increasingly important. In addition, the tourism sector is growing steadily over time and is promoted by the country.
---
COST OF LIVING - RENTAL PRICES
Housing and living in South Africa
The crime rate is high. For this reason, one should always take care of one's own security when it comes to living and housing. Electric fences, perimeter walls, barred windows and doors, and alarm systems are widely used. There are also many gated communities among South Africans.
Average rental prices
in Cape Town
1-room flat
in the city centre: approx. 666€

1-room flat
outside the city centre: approx. 441€

3-room flat
in the city centre: approx. 1359€

3-room flat
outside the city centre: ca. 881€
Average rental prices
in Pretoria
1-room flat
in the city centre: approx. 326€

1-room flat
outside the city centre: approx. 328€

3-room flat
in the city centre: ca. 661€

3-room flat
outside the city centre: ca. 713€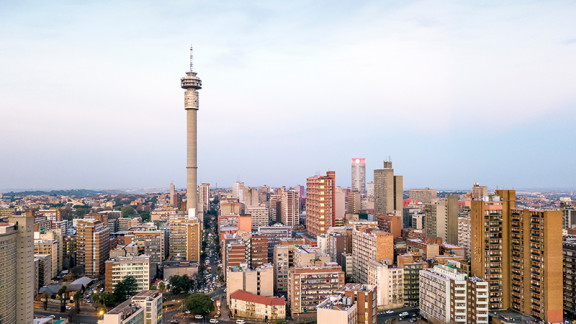 Average rental prices
in Johannesburg
1-room flat
in the city centre: approx. 396€

1-room flat
outside the city centre: approx. 350€

3-room flat
in the city centre: approx. 798€

3-room flat
outside the city centre: ca. 701€
Average rental prices
in Durban
1-room flat
in the city centre: approx. 282€

1-bedroom flat
outside the city centre: approx. 308€

3-room flat
in the city centre: ca. 572€

3-room flat
outside the city centre: ca. 673€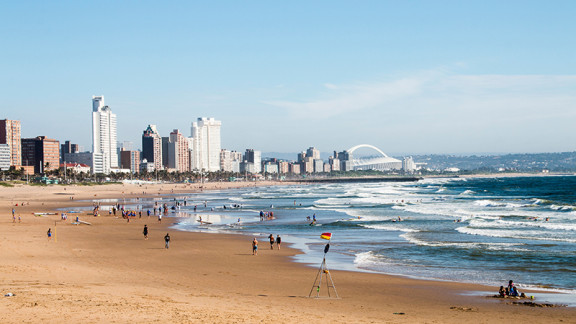 Average rental prices
in Port Elizabeth
1-room flat
in the city centre: approx. 221€

1-room flat
outside the city centre: ca. 225€

3-room flat
in the city centre: ca. 444€

3-room flat
outside the city centre: ca. 402€
Average rental prices
in East London
1-bedroom flat
in the city centre: approx. 291€

1-bedroom flat
outside the city centre: ca. 281€

3-room flat
in the city centre: approx. 706€

3-room flat
outside the city centre: approx. 590€
---
Food prices in South Africa
Average prices
The cost of living is usually about 30-40% lower compared to Germany. Vegetables, meat and fish in particular are cheap. Prices for services are also usually much cheaper.
1 l milk: 0.96 euros
500 g bread: 0.86 euros
1 kg rice: 1.34 euros
12 eggs: 1.79 euros
1 kg cheese: 6.59 euros
1 kg potatoes: 1,10 Euro