MOVING TO BRAZIL
Immigration to South America?
UTS supports you!
UTS advises you on the preparations, clarifies your questions about visa, immigration and import regulations and takes care of your move.
With a population of around 213 million, Brazil is more than twice as large as Germany, which is also reflected in its diverse culture. Brazil is an industrialised country and, with metropolises such as São Paulo, a strong economic power.
In 2021, 925 Germans emigrated to Brazil, but 1,087 also returned home. The reasons for this are economic contrasts, increasing political tensions and unrest, which have unsettled many Germans.
When moving to Brazil, there are a number of special considerations to be taken into account in order to ensure a smooth process. Your UTS experts are the right contact for this and will accompany you step by step.
Our services
Delivery & unpacking on site
Dismantling, packing & loading
---
MOVING TO BRAZIL - TIMING
Transfer times to Rio de Janeiro & São Paulo
Export customs clearance in Bremerhaven, DE //
Hamburg, DE 1 - 2 days
28 sea days
Import customs clearance in Brazil 30 days
Note: The indication of the respective transfer times only serves as a rough guide and depends on shipping capacities, changes in the customs regulations of the country of departure and destination, the current political situation in the country of departure and destination, the infrastructure of the country of departure and destination as well as the availability of the correct documents for customs clearance.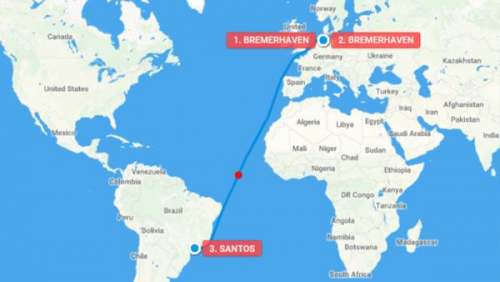 ---
MOVING TO BRAZIL - ENTRY REQUIREMENTS
Visa is compulsory
UTS Germany recommends everyone to inform themselves early enough about the entry and residence regulations at the Brazilian embassy. Nevertheless, we have already prepared a summary of the most important points for you:
Do I need a visa?
All EU citizens can stay in Brazil without a visa for up to 3 months. Upon entry (at the airport), you must present a passport that is valid for at least 6 months from the date of arrival. When entering Brazil for the first time, you are granted a stay of 90 days. This can be extended by leaving Brazil and re-entering. This gives you the maximum residence permit of 180 days. After that, however, a visa is mandatory.
If you are planning to stay in Brazil for more than 90 days, you should apply for a visa at the Brazilian mission in Germany responsible for your place of residence before you leave Germany, as it is not possible to obtain a visa in Brazil at a later date.
We have summarised the most important visa types for you:
Temporary visa I
(Research, Science, Education)
Temporary Visa Art. 13, I is suitable for teachers, scientists and project managers with a German Service Passport and is issued for up to 2 years. No salary may be drawn during the stay! However, stipends, e.g. money for food, transport, accommodation, in a comprehensible amount are allowed.
Further information can be found here
Temporary Visa V
(Technical assistance, work, internship)
This visa is only granted if you are hired as an employee or trainee by a company based in Brazil. The Brazilian company or branch must submit the application to the respective Ministry of Labour and at the same time have all accompanying family members included in the application, if this is desired or necessary. Only with the approval of the Ministry of Labour can the consulate issue a visa. This regulation applies to all work visas (up to 180 days stay) and for professional internships or trainees.
The visa fee is 100€.
Further information can be found here
You can find more visa types here
Due to the complexity of applying for these types of visas, we recommend that you contact us in order to clarify all further questions and issues in the best possible way. We are experts in all visa and immigration services.
---
Would you like to immigrate?
If you are planning to immigrate to Brazil completely, an immigrant visa can also be applied for. This requires a permit from the capital Brasilia and the fulfilment of at least one of the following criteria:
A spousal relationship with a holder of Brazilian citizenship.
Husband/wife of a foreign citizen with a valid permanent visa for Brazil
Employment contract with a company based in Brazil
(the Brazilian company must apply for permission from the Ministry of Labour in Brasilia)
Pensioner including max. 2 dependents (wife or children), but only if a monthly pension (or in combination with other income) of 6,000 BRL can be proven.
Investment of at least BRL 500,000 in an existing company or a new company to be founded; the investment must demonstrably create at least 10 new jobs; the electronic investment certificate SISBACEN as well as the confirmation of receipt of the invested capital to the account of the company domiciled in Brazil must be presented (more information)
Investments amounting to BRL 600,000 per seconded manager or other executive. The conditions just mentioned also apply here.
Minor children of foreigners with permanent residence in Brazil and valid permanent visa
Parents of Brazilians or foreigners with permanent residence in Brazil and valid permanent visa
(this only applies if parent/parent is/are demonstrably no longer able to support themselves independently for financial/health/age reasons and is/are dependent on the child living in Brazil)
-Brother, sister, grandson or granddaughter of Brazilians or foreigners with a valid permanent visa for Brazil, if the former are orphans, unmarried and minors (i.e. under 18 years of age).
---
MOVING WITH ANIMALS
Tips for taking pets to Brazil
Do you want your pets to come along on the big trip? UTS also takes care of the four-legged friends. In addition to organising the transport, our services also include dealing with the necessary administrative requirements.
So that you are well prepared before your move, we have summarised important tips and information for you under Moving with Animals. Here you can find out more about entry requirements in general, information about the EU pet passport and tips for moving day.
What do I need to know when entering Brazil with a dog or cat?
An international zoosanitary certificate (Certificado Zoossanitário Internacional - CZI) is required for dogs and cats. This must be done by an official veterinarian. Note: If your animals enter the country without this fully completed certificate, quarantine is necessary and must be financed by yourself.
Entry with other animals
You need a permit from the Brazilian Federal Ministry of Agriculture, Animal Husbandry and Supply (MAPA).
The formalities to be fulfilled depend on the type of animal.
You can find out more about the formalities here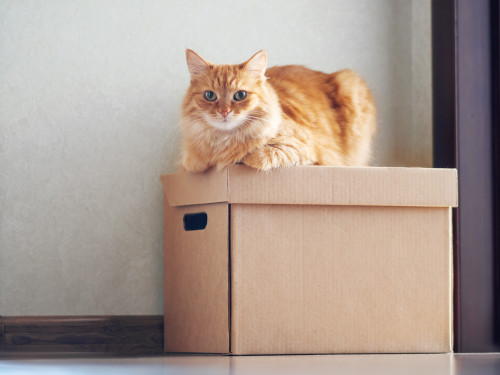 ---
Import regulations
Entry into Brazil
Customs regulations in Brazil are quite complex. The individual regulations depend on the respective cities or the duration of your stay. Therefore, we recommend that you talk to one of our qualified UTS staff members in order to provide you with tailored information and to give you the best possible advice.
As there are a number of things to consider when moving goods, you can download valuable information on the import and export of removal goods to and from Brazil from the IAM homepage: Brazil Country Guide
However, the following regulations should always be followed:
Entrants on temporary visa type II (business or tourist) are entitled to import an air cargo duty free, provided the shipment consists of personal items such as clothing, shoes, books and personal documents. All other items are subject to import duties;
Sea shipments may NOT be imported if the sender does not have a residence permit (temporary or permanent). The removal goods will then be stored in port until a permit is obtained. We strongly recommend that the shipment is not released until the visa is obtained to avoid additional costs at the port, demurrage and classification of the shipment as checked cargo, as this would delay the clearance process;
According to current Brazilian legislation, all types of fuels (petrol, diesel, paraffin, etc.) are prohibited and cannot be included in the HHGS. Should items with the above contents be found, they will be confiscated and auctioned by Brazilian Customs.
Customs requires an inventory list in Portuguese with values in local currency and the respective quantities. New goods and second-hand goods must be declared in different lists. In the case of new goods, the purchase invoices should be presented in the name of the consignee. These must show that the items were purchased for personal use.
If there are electrical or electronic items in the consignment, their make, model and serial number must be indicated in the inventory list.
Brazilian citizens and all foreign citizens (temporary and permanent visa holders) must import their goods within 6 months of their arrival in Brazil. Otherwise, it will not be possible to process the shipment at the port.
Brazilian citizens and permanent visa holders returning to Brazil should prove their residence abroad for more than 12 months to avoid import duties.
There is an import ban on drugs, fresh food and exported Brazilian alcoholic beverages. Prescription drugs or food supplements may only be imported on presentation of the doctor's prescription and the patient's name.
For more information and the necessary documents, please visit the website of the Brazilian Embassy.
---
MOVING TO BRAZIL - FORMALITIES
Health insurance
Brazil has a national health insurance system, which all Brazilian citizens can use free of charge.
However, only the most basic services are covered by the state health insurance.
It is therefore advisable to take out private health insurance or to use long-term travel insurance.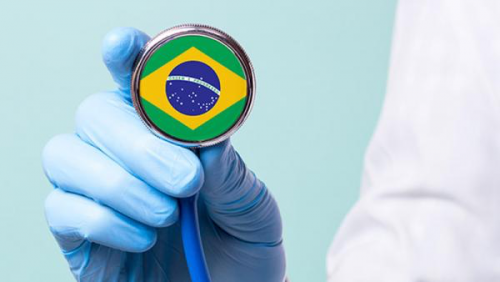 ---
MOVING BY CAR
Driving a car in Brazil
The German driving licence is valid for 180 days in conjunction with proof of identity.
If you are staying for a long time, your driving licence must be converted into a Brazilian one. The contact point for this is the Departamento de Trânsito (DETRAN).
---
MOVING TO BRAZIL - FAQ
Frequently asked questions
Below we have summarised some of the most frequently asked questions about formalities when moving to Brazil. For further information, please do not hesitate to contact your UTS relocation manager.
---
MOVING TO BRAZIL - THINGS TO KNOW
Culture and language
According to current estimations, between 600,000 and 1.5 million German speakers live in Brazil. Most of them live in the states of São Paulo, Rio Grande do Sul, Paraná, Santa Catarina and Espírito Santo. Most of them are descendants of German immigrants. Many of them even still speak German or old German dialects. Gradually, however, Portuguese is becoming more and more accepted as the everyday language in these areas as well.
The Brazilian population is generally very diverse: almost 60% of Brazil's inhabitants are of European, 25% African and 15% Indian descent.
Brazilians score particularly well for their serenity as well as their hospitality and joy of life. They are very musical and lively, and are usually optimistic despite their social and financial difficulties. Their open and communicative nature is also particularly well received by many people.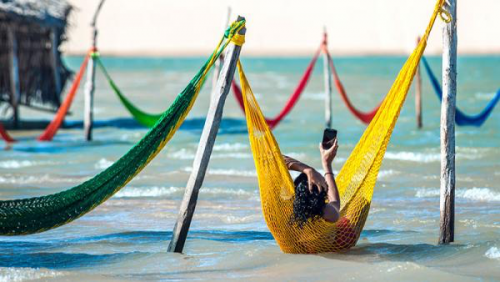 With more than 150 million followers, Brazil is a very Catholic country, which is still quite justified in view of today's percentage distribution of just under 74%. However, just under 20 years ago this figure was much higher, because at that time almost 90% of the population were adherents of the Roman Catholic Church.
The reason for this is the rapid increase of members in Protestant churches as well as in sects. Similar to Asia, many people do not belong to only one religion, but hold a variety of beliefs.
The number of atheists is a constant 7% of Brazil's total population.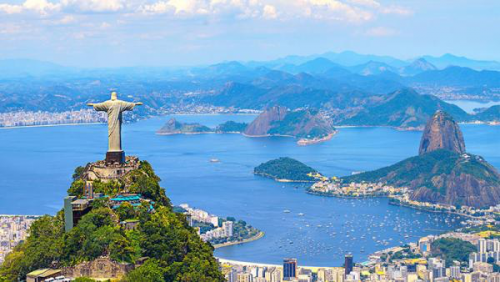 ---
MOVING TO BRAZIL - LABOUR MARKET
The economic situation and the labour market
In recent years, Brazil's economy has developed positively in some federal states. Especially for those who want to start their own business and have sufficient capital and a good concept, the opportunities in Brazil are quite good. However, you also need a lot of patience, because the Brazilian mentality is not as precise, trustworthy and punctual as the German mentality.
The current unemployment rate of about 13.7% is somewhat higher than in Germany, but the general situation on the Brazilian labour market is good.
Brazil is also considered one of the major industrial nations and, together with São Paulo, is the largest industrial conurbation in Latin America. With more than 1,000 German companies in Brazil, this is also the strongest concentration of German companies worldwide. In particular, companies such as Volkswagen, Daimler, Bosch, Bayer and Siemens have settled in the economic metropolis of São Paulo.
Unfortunately, Brazil is also a country with enormous social injustice. Wages and salaries vary greatly in some areas. In rural areas in particular, not even the monthly minimum wage of 200€ is paid - in the big cities like São Paulo and Rio de Janeiro, on the other hand, salaries are above the minimum wage, which is due in particular to the higher cost of living. In general, it can be said that the better the qualification, the higher the salary. As a result, it is not uncommon for top managers in the large metropolises to earn more than in New York, London or Hong Kong.
In Brazil, technicians, engineers, building contractors and natural scientists are particularly in demand. In the tourism industry, international hotel chains along the Atlantic coast like to hire workers with European language skills. The tourism sector along the Atlantic coast is also happy to hire skilled workers with European language skills, as demand in these areas cannot always be met with local workers, especially in the high season.
The so-called CPF, which is comparable to the German tax card, is mandatory for working, trading or buying in Brazil. You apply for this CPF at the local municipal administration. Every holder of this card must file a tax return using this number. You should also have good Portuguese language skills.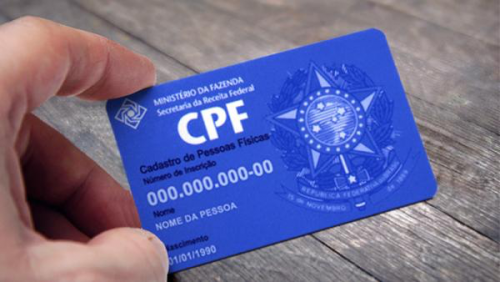 ---
MOVING TO BRAZIL - TAX SYSTEM
Income tax
Paying taxes
Income up to
25,000 BRL
50,000 BRL
more than 50,000 BRL
* 1 BRL = 0,19€ (as of October 2022)
Anyone earning less than just under €5,500 a year is exempt from income tax. Salaries of up to €11,000 are taxed at a rate of 15%. The top tax rate is 27.5% for salaries of more than 11,000€ per year.
Our qualified UTS team will be happy to provide you with further information. Contact us!
---
MOVING TO BRAZIL - COST OF LIVING
Rental prices
Cheap living is possible in Brazil
Average rental prices
in Rio de Janeiro
1-room flat
in the city centre: approx. 400€

1-room flat
outside the city centre: approx. 260€

3-room flat
in the city centre: approx. 790€

3-room flat
outside the city centre: ca. 590€
Average rental prices
in São Paulo
1-room flat
in the city centre: approx. 580€

1-room flat
outside the city centre: approx. 340€

3-room flat
in the city centre: ca. 1.000€

3-room flat
outside the city centre: ca. 680€
Average rental prices
in Brasilia
1-room flat
in the city centre: about 390€

1-room flat
outside the city centre: approx. 220€

3-room flat
in the city centre: ca. 850€

3-room flat
outside the city centre: ca. 510€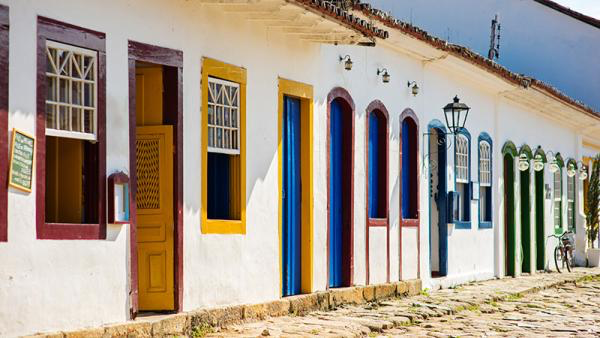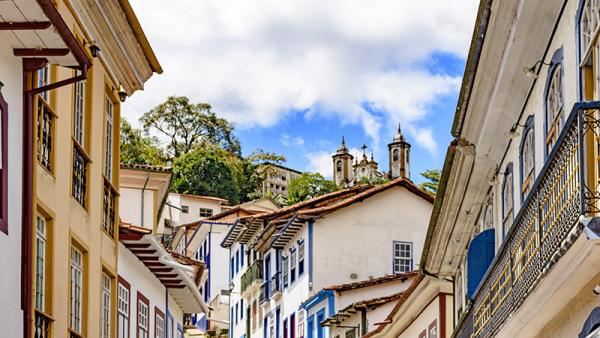 Average rental prices
in Recife
1-room flat
in the city centre: approx. 280€

1-room flat
outside the city centre: approx. 160€

3-room flat
in the city centre: approx. 450€

3-room flat
outside the city centre: ca. 300€
Average rental prices
in Porto Alegre
1-room flat
in the city centre: approx. 310€

1-room flat
outside the city centre: approx. 250€

3-room flat
in the city centre: approx. 560€

3-room flat
outside the city centre: ca. 460€
Average rental prices
in Belo Horizonte
1-room flat
in the city centre: approx. 280€

1-room flat
outside the city centre: approx. 190€

3-room flat
in the city centre: ca. 540€

3-room flat
outside the city centre: approx. 390€.
Status: October 2022.
Please note that these are only average values and that there can always be deviations due to seasonal factors.
---
Food prices
No big additional costs
1l milk - approx. 1,00€
500g bread - approx. 1,35€
1kg rice - approx. 1,15€
12 eggs - approx. 1,85€
1kg cheese - approx. 8,10€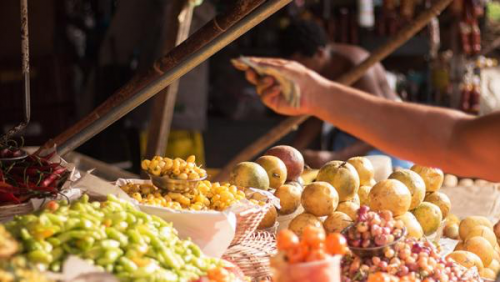 On average, food is somewhat cheaper than in Germany, and rents are also at the same level, although there are of course big differences between the big cities and the countryside. Leisure activities such as a visit to the cinema cost just under €7, which is somewhat less than in Germany. A visit to a simple restaurant is also possible from €5.
When moving to Brazil, therefore, you should not expect any major additional costs in terms of living expenses. On the contrary, in most cases you will even live cheaper than in Germany. If you have any further questions, your UTS expert will be happy to help you.